Today we took Rainah to her 18 month doctor appointment. When the nurse called us in she commented, "Oh, Rainah's gone blonde!". Everyone is commenting on how light her hair has gotten. I'm not sure if it's the sun or if it's just changing.
She didn't need any shots, so that was a good thing! The nurse weighed her on the baby scale and it showed 23 pounds. Later I put her on the standing scale and 3 times it came to 25.4 pounds, so I'm calling it that! Her height came to 33 inches, which puts her in the 90th percentile in height. We didn't get to see our regular doctor, but were told that everything looks great with her. She won't go back for another well visit until she is two and she'll have to get another shot then. Otherwise, they recommend she get a flu shot in October.
Here are the few photos I got: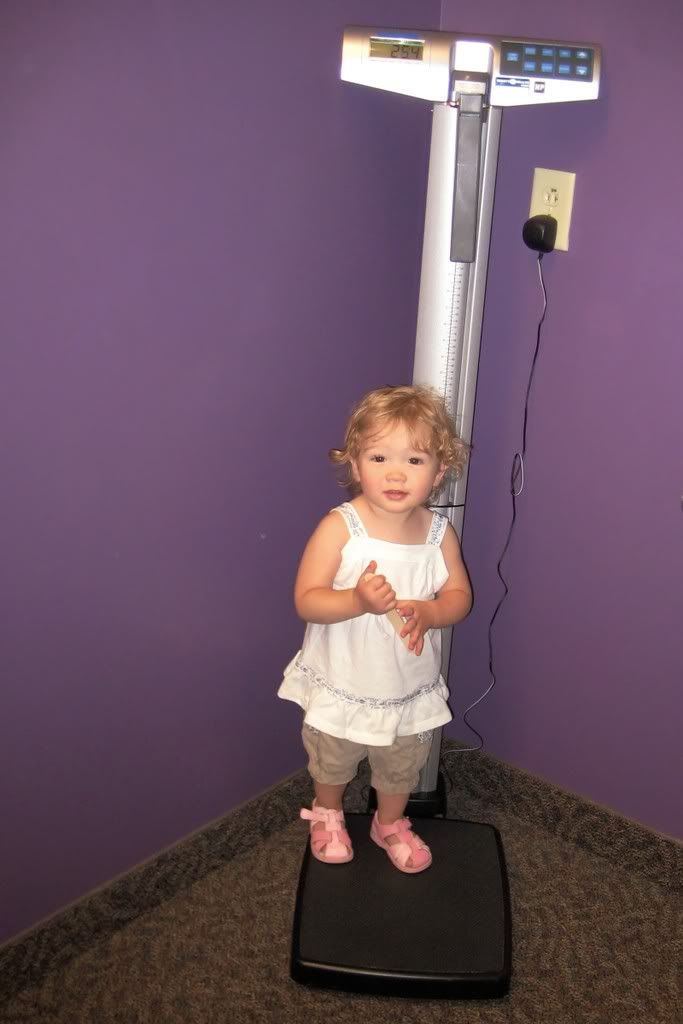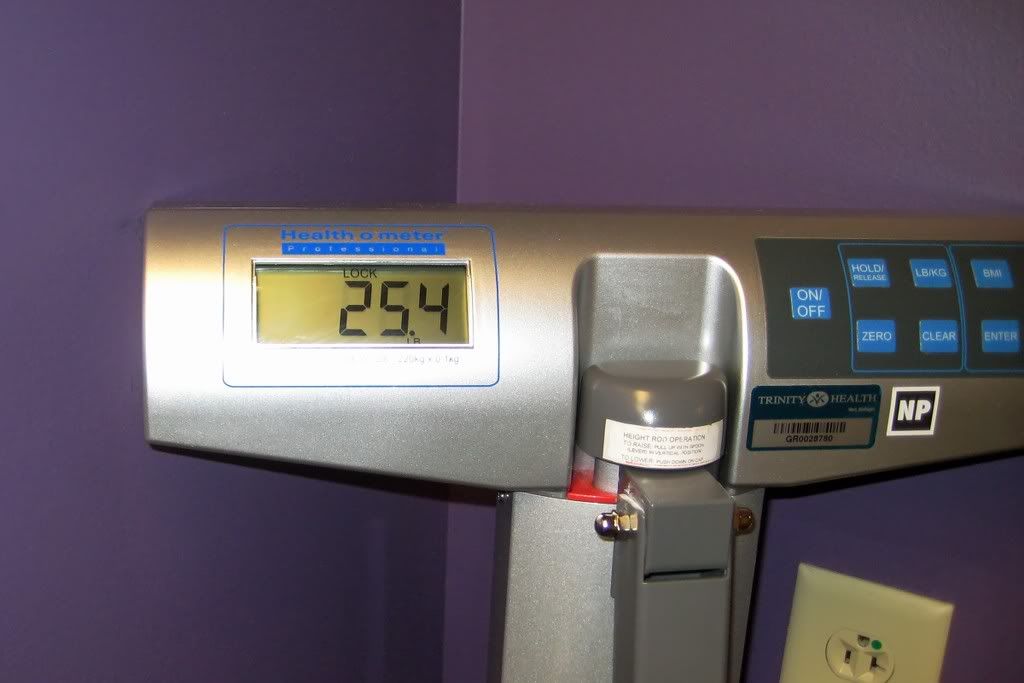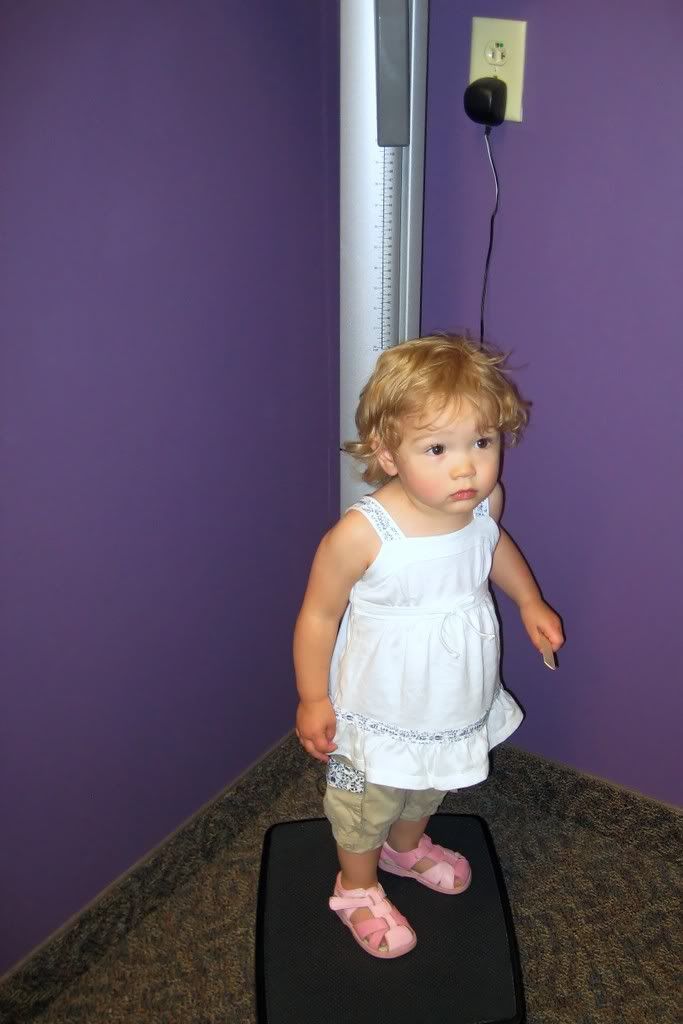 And to compare her to one year ago...