Don took today off and we decided to go check out the Ionia Free Fair, figuring that there would be something fun for Rainah to do.
We got there and had to pay $6 for parking... not free.
We probably go there around 11:30 and none of the rides were running. We finally figured out that they started at 1:00, so we roamed around a bit.
There was a petting zoo (which actually was free, though we had to pay for the carrots) where Rainah got to feed some animals including a yak, zebu, goats, sheep, scottish highlanders, and some others that I can remember the names of.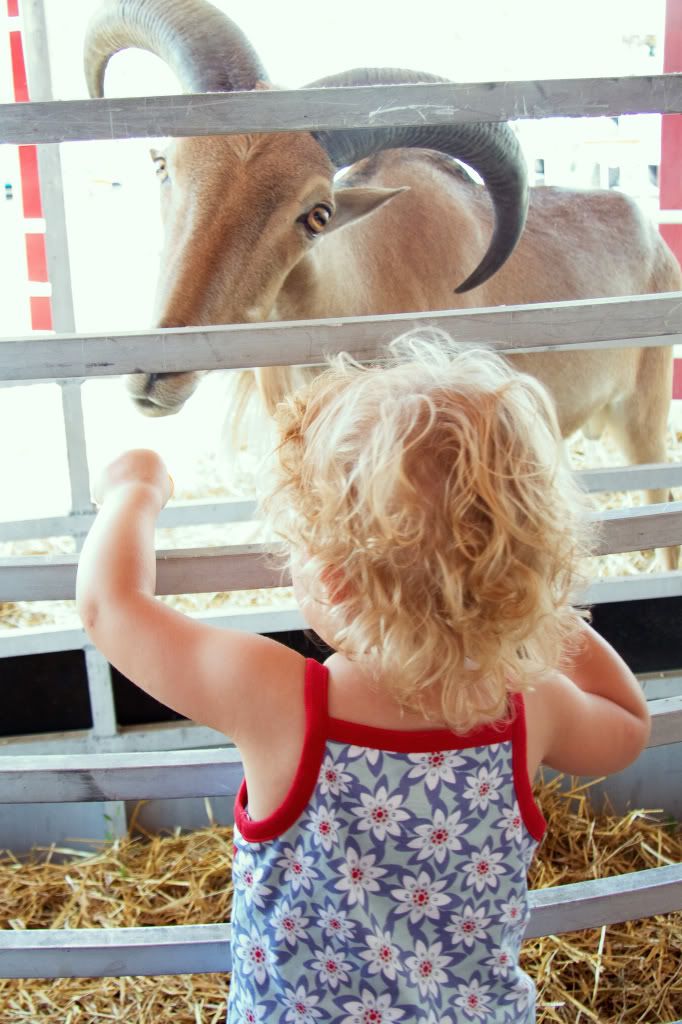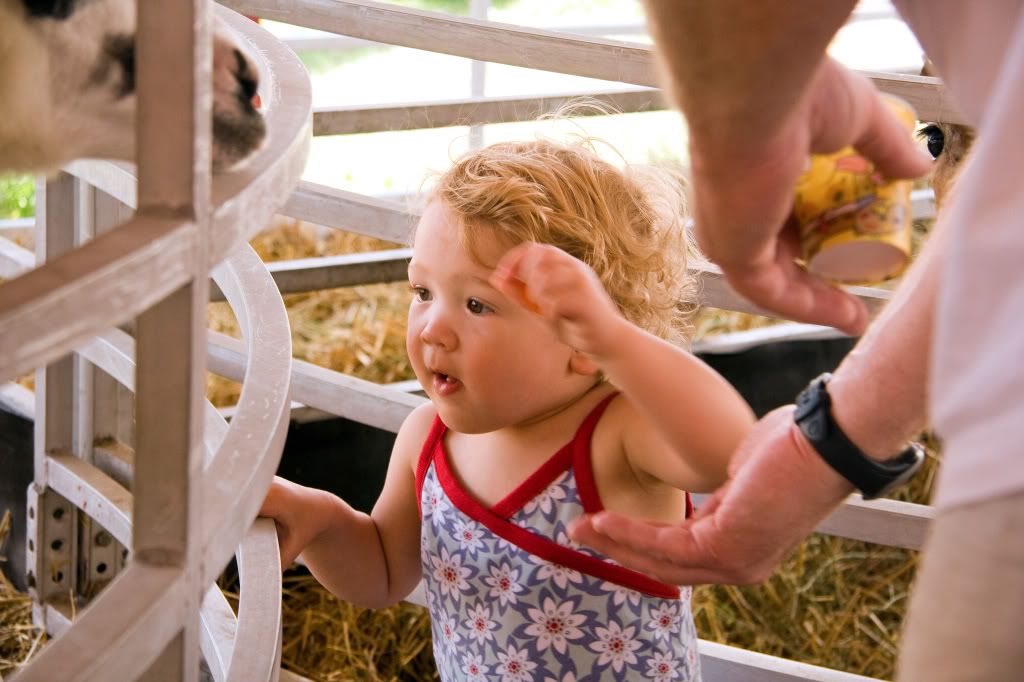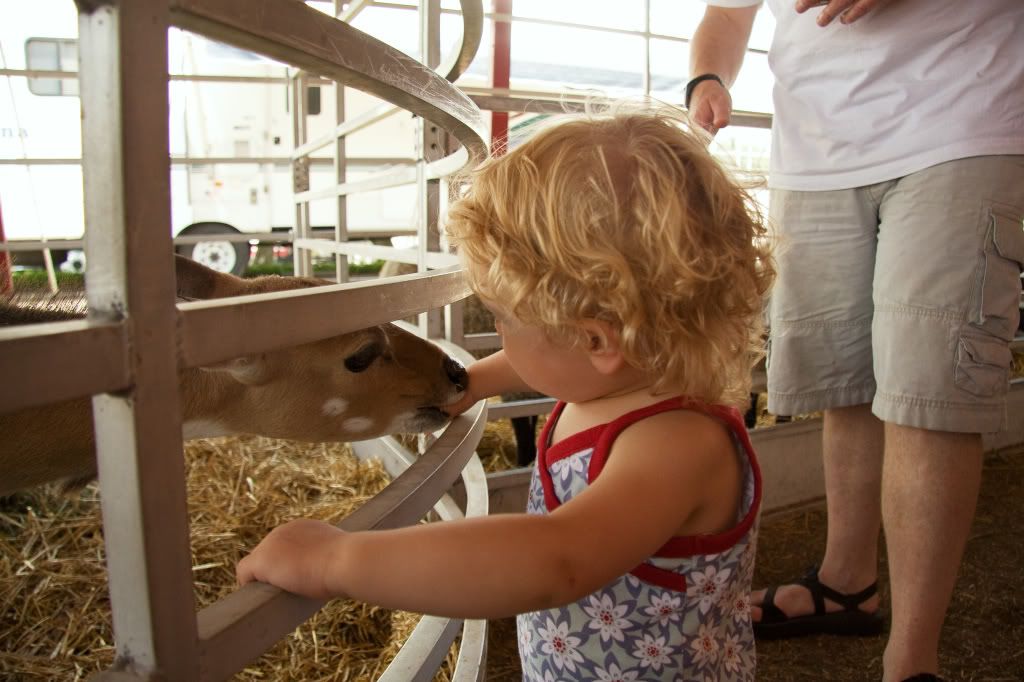 Yeah, this animal is chewing on her arm!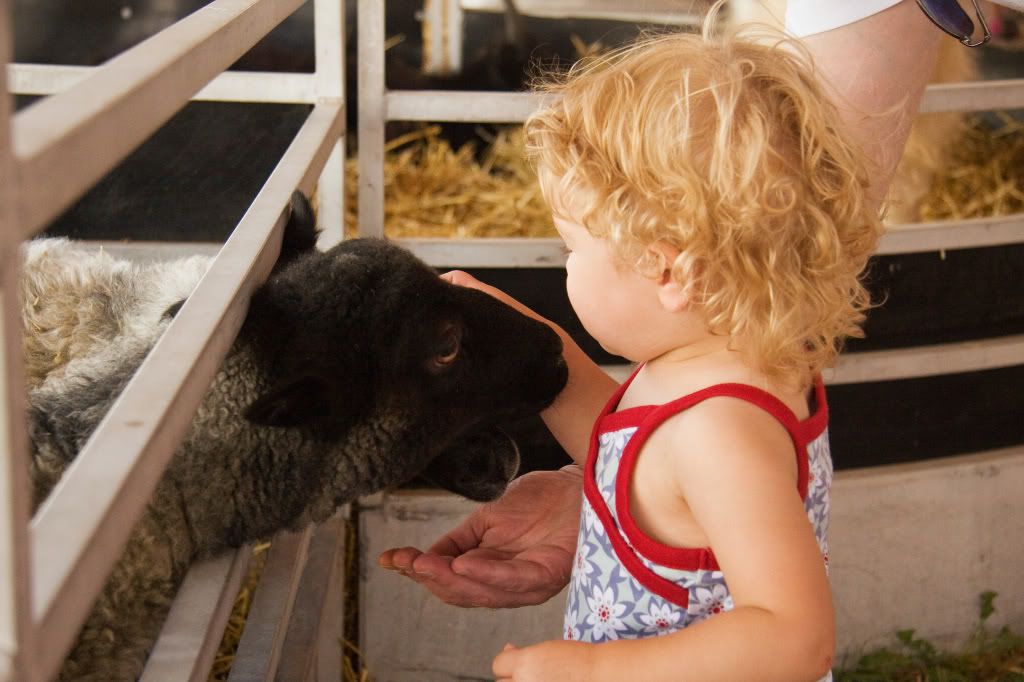 We walked around some more and finally at 1:00 we *bought* (again... not free) some tickets for a few rides. She didn't meet the height requirement for most of them, but I could go on the elephant ride with her.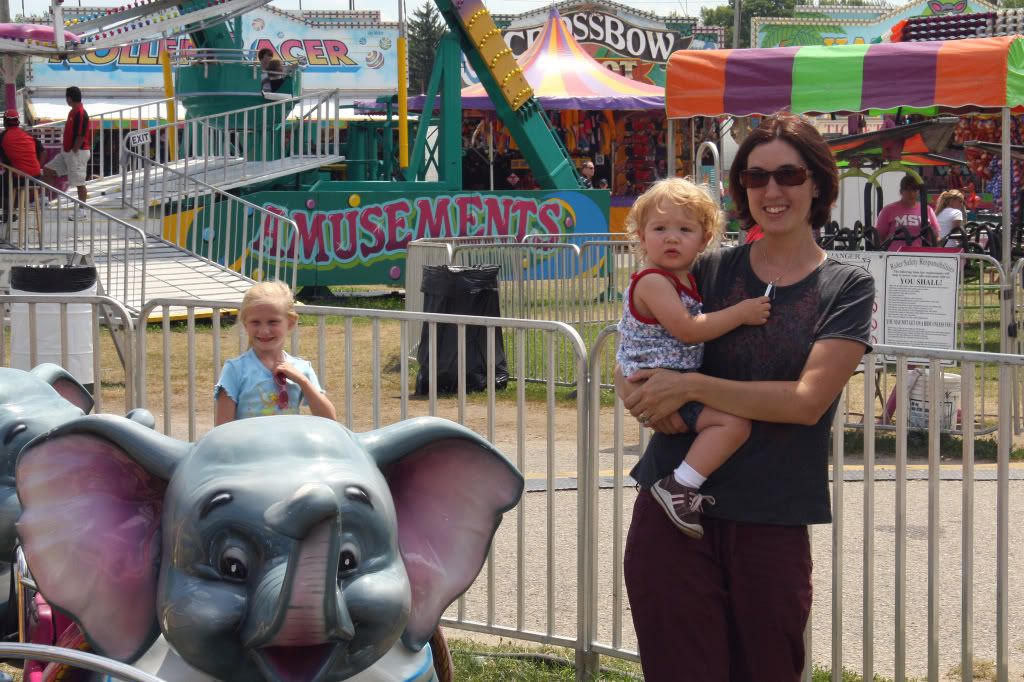 She didn't seem too impressed!
Then she had fun in one of her favs... the bounce house.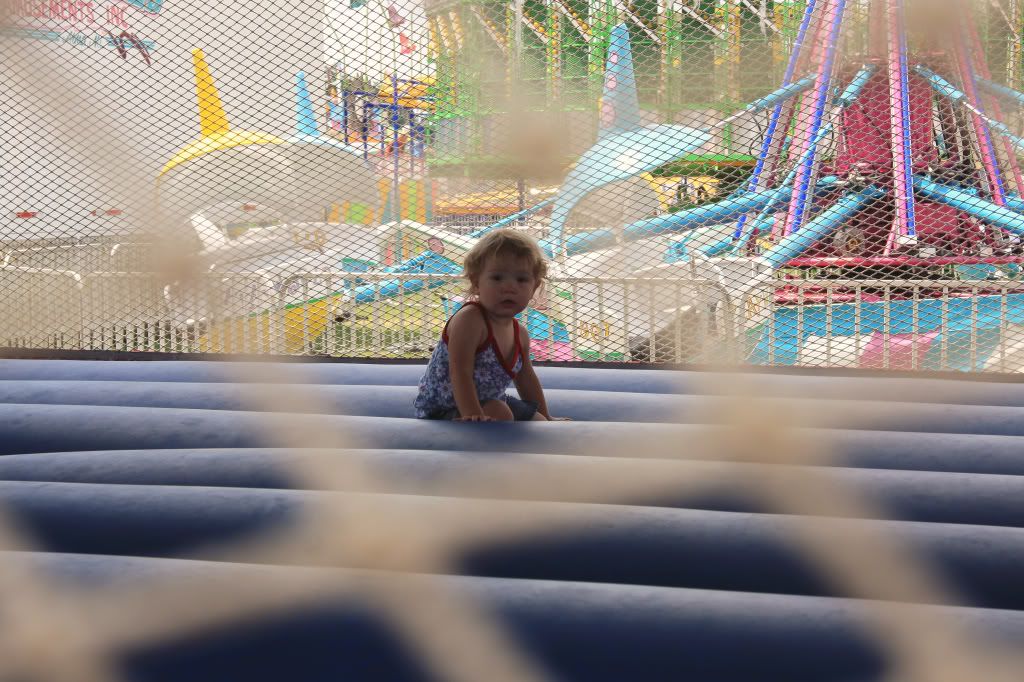 We'll have to go back next year when she's tall enough for more rides, but now we know what to expect.