Today was Jessica's bridal shower that was given by Jill, myself, Tina, and Jessica's friend, Carrie. We decided to make it an early one and serve a light breakfast at 10:00am. We got up nice and early to go up to the church and decorate- we were there at 7:30am. Everything went smoothly (except for the cake, which we picked up from Costco the day before... this morning we realized it should have been refrigerated, so we had to scrap that and pick up another cake from the grocery store).
We decorated in pink, green, blue, and brown and served muffins, bagels, danish, croissants, scones, coffee cake, punch, tea, and coffee. We also had a LARGE selection of cheesecakes along with the cake. We aren't big game people, so we just did a small photo book with a rhyme/game in it and the last person to end up with the book won that and the centerpiece. We had candy bars with Jess and Justin's initials and their wedding date, and one of them we marked with a heart on the bottom. The person who ended up with that won a gift basket of hair products and a gift certificate for a haircut by the amazing Tina. And then we just set a timer when Jessica was opening gifts and when it went off,
the person who's
gift she was opening won a prize. There were between 45-50 guests and Jess and Justin got lots of great stuff!
Unfortunately Justin was out on the road, and wasn't able to be there. Jess brought her computer and was hoping to get him on
webcam
so that he could watch, but since we were in the bowels of that gargantuan church, it was a no go. So, he'll just have to rely on all the photos.
Don brought
Rainah
up once the party got started and Dave brought Hayden and
Talan
toward the end. Everyone had a great time and now we are counting down the days to the wedding!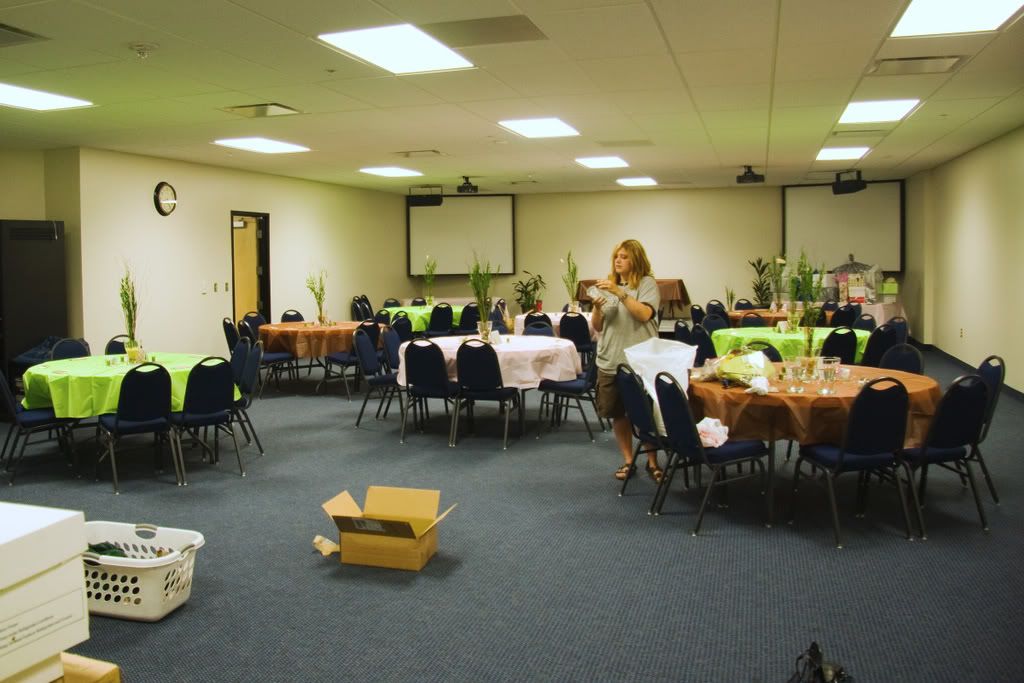 The room coming along
Awesome centerpieces Jess and Jill came up with
Sweet customized candy bars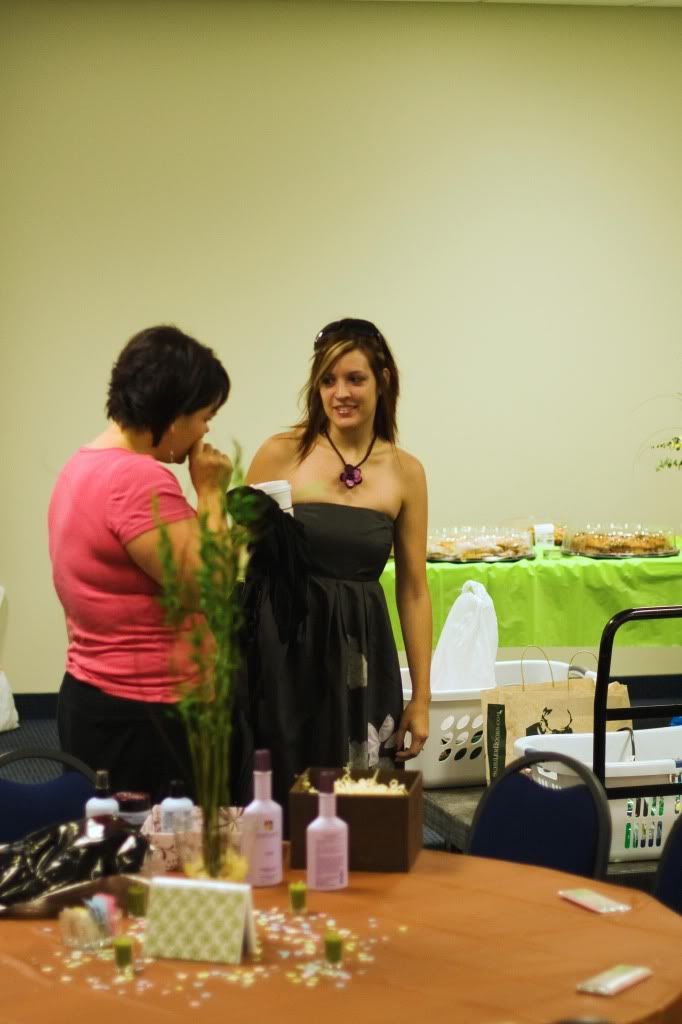 The bride arriving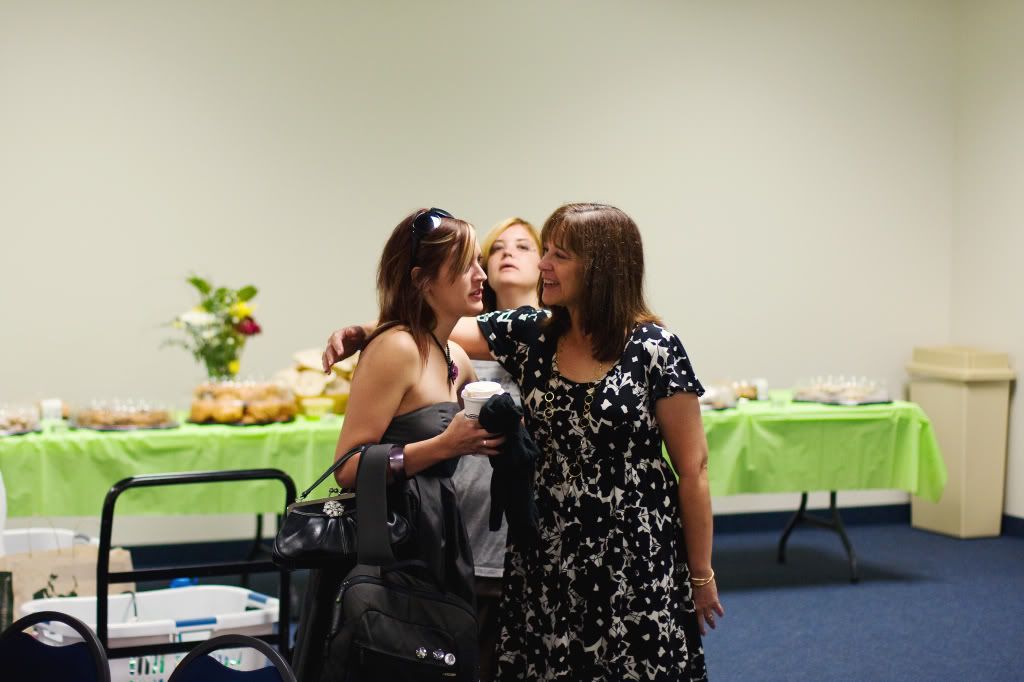 Hugs for mom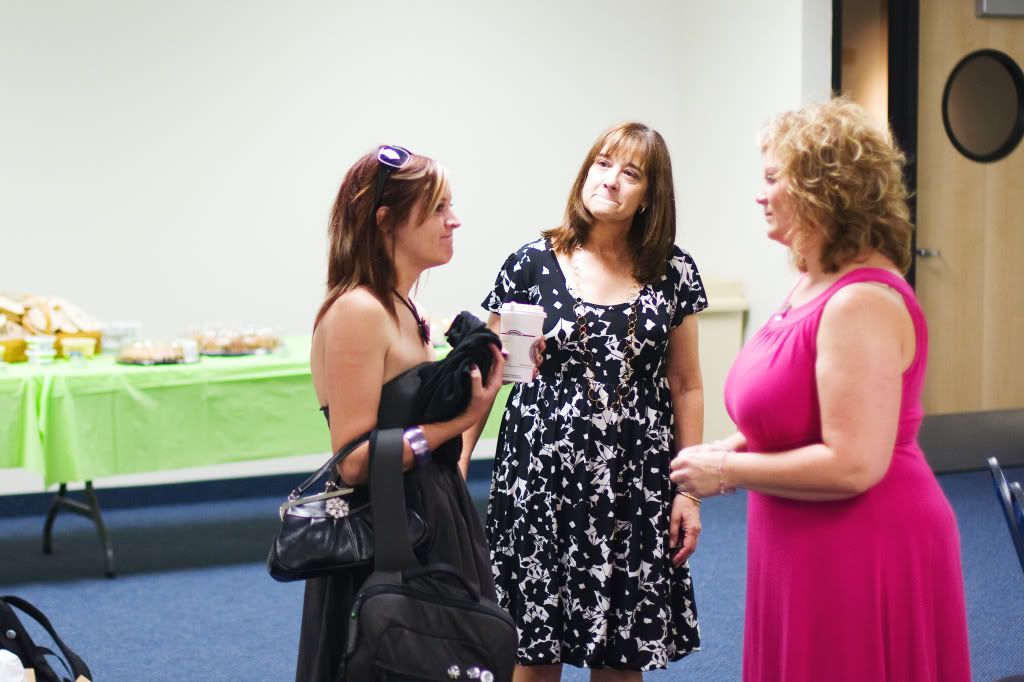 Starbucks in hand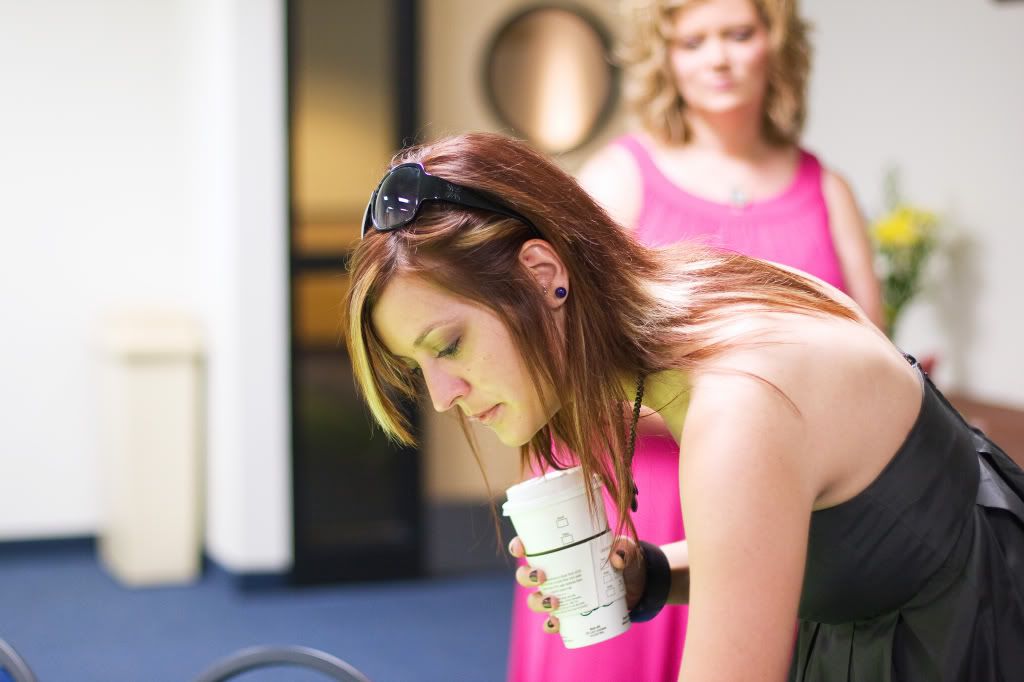 Checking out the candy bars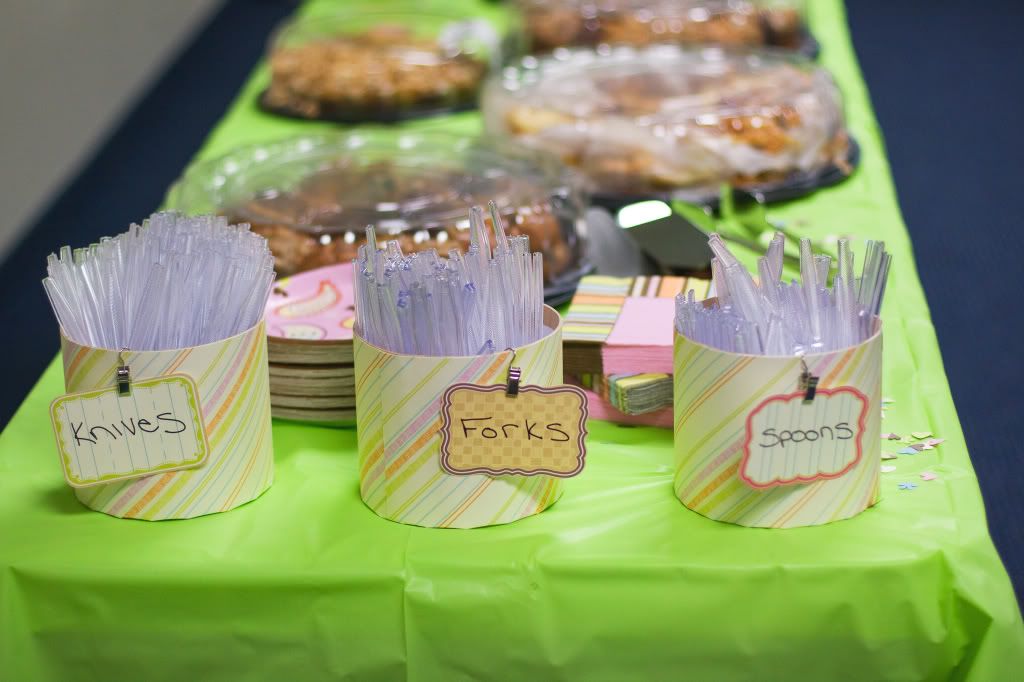 Food table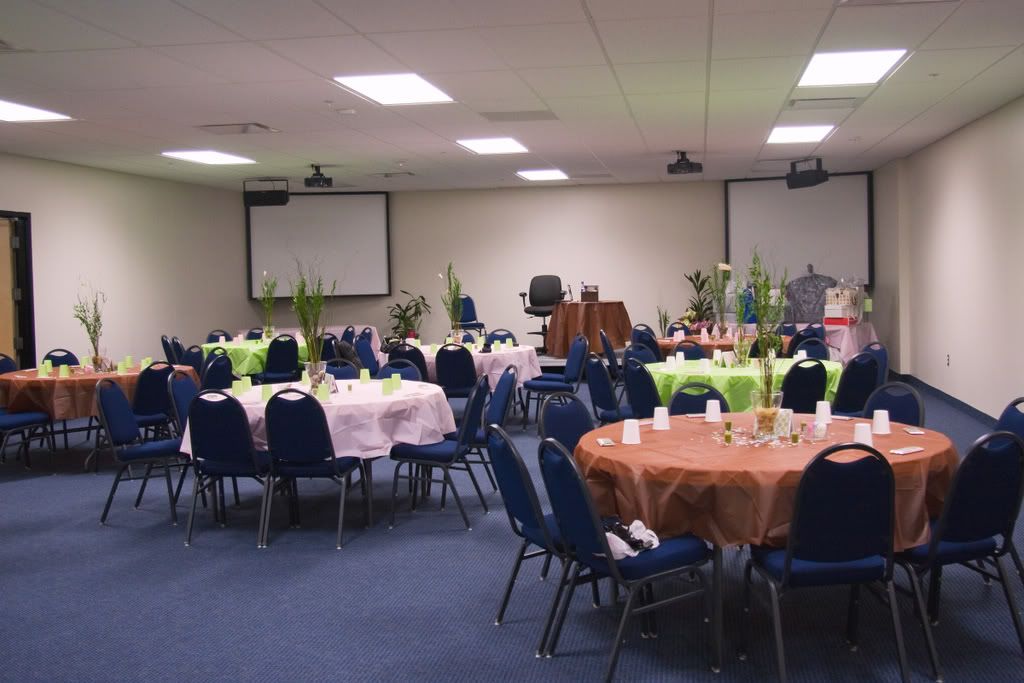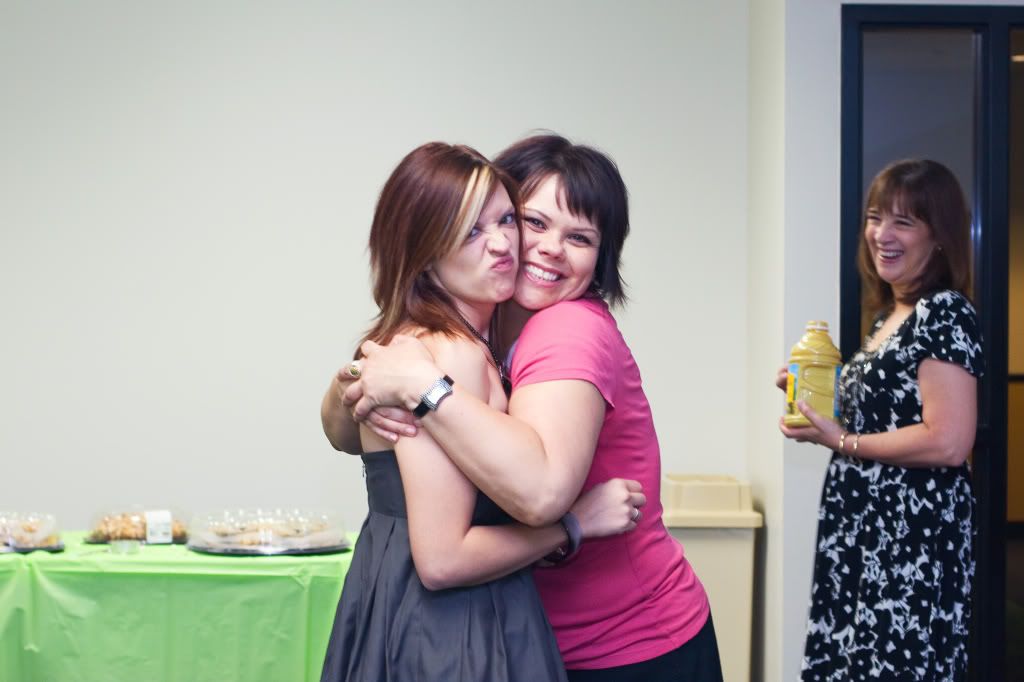 Jess and Tina
Drink table
The food
Jess and Jill
Initials on the dessert table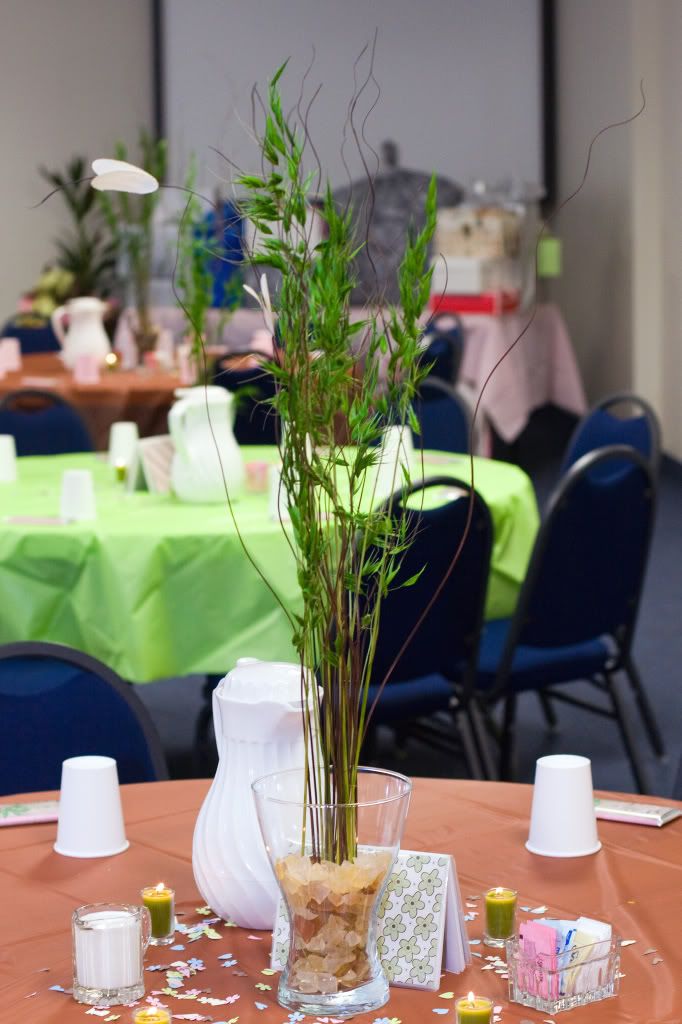 Jess and Mom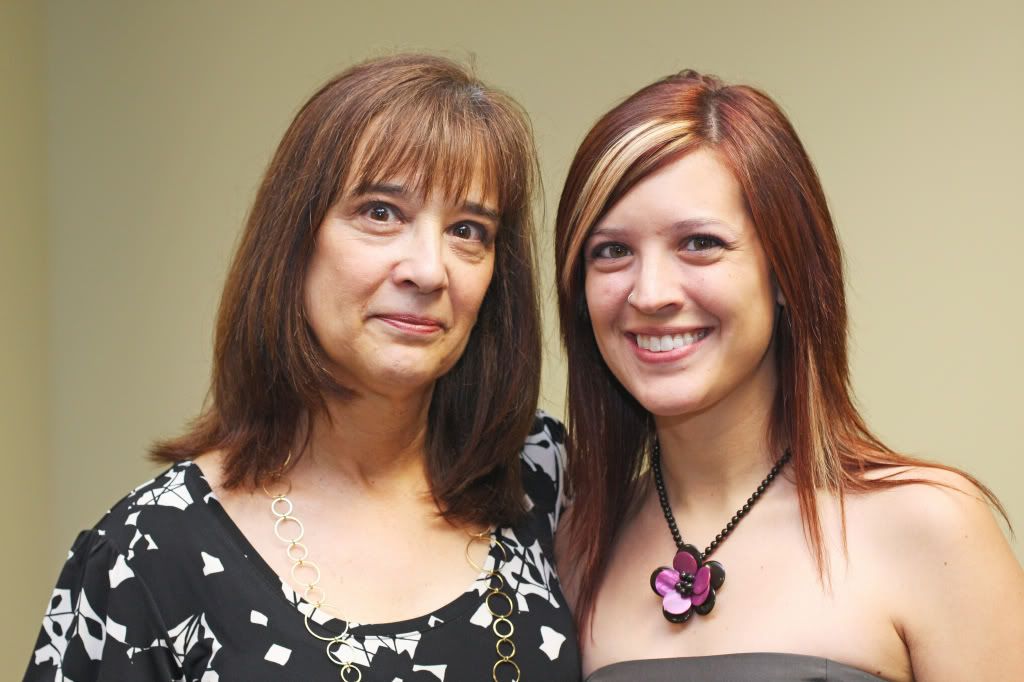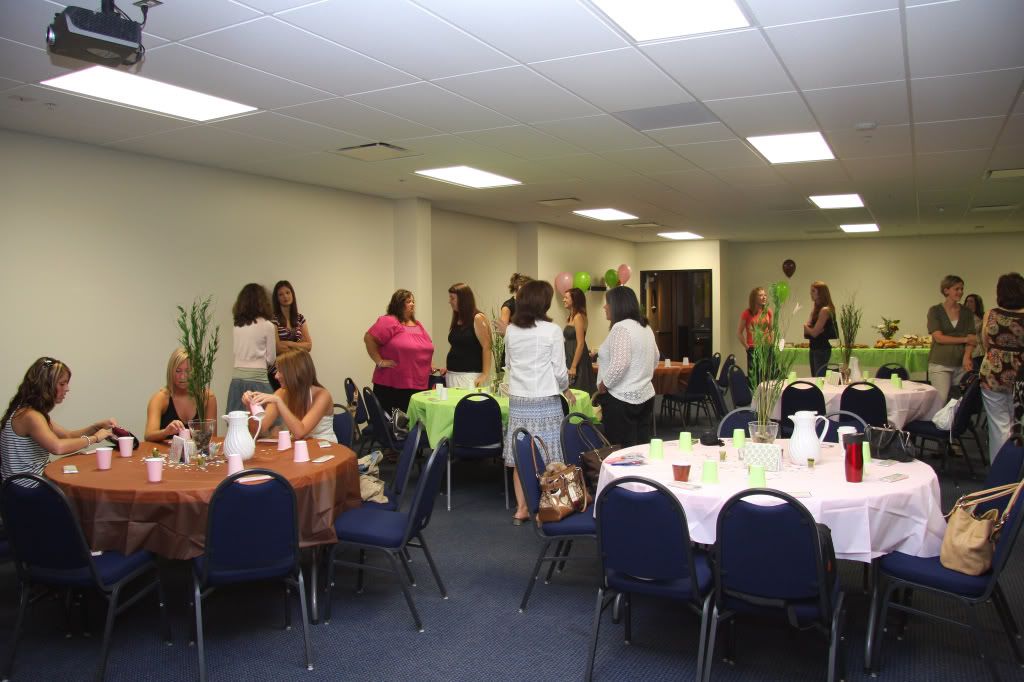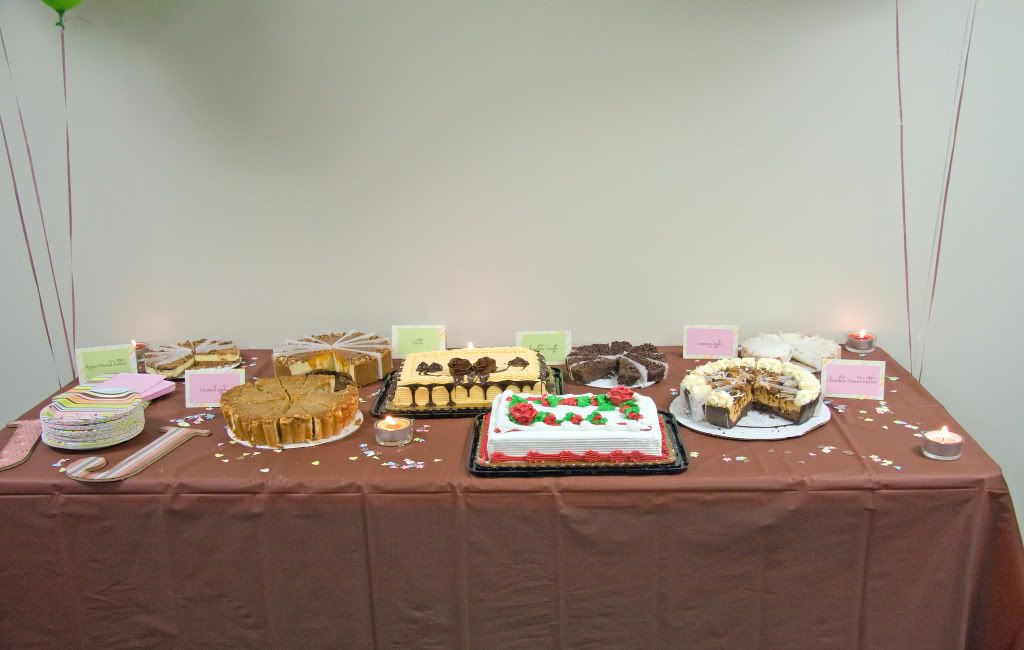 Cheesecakes, etc...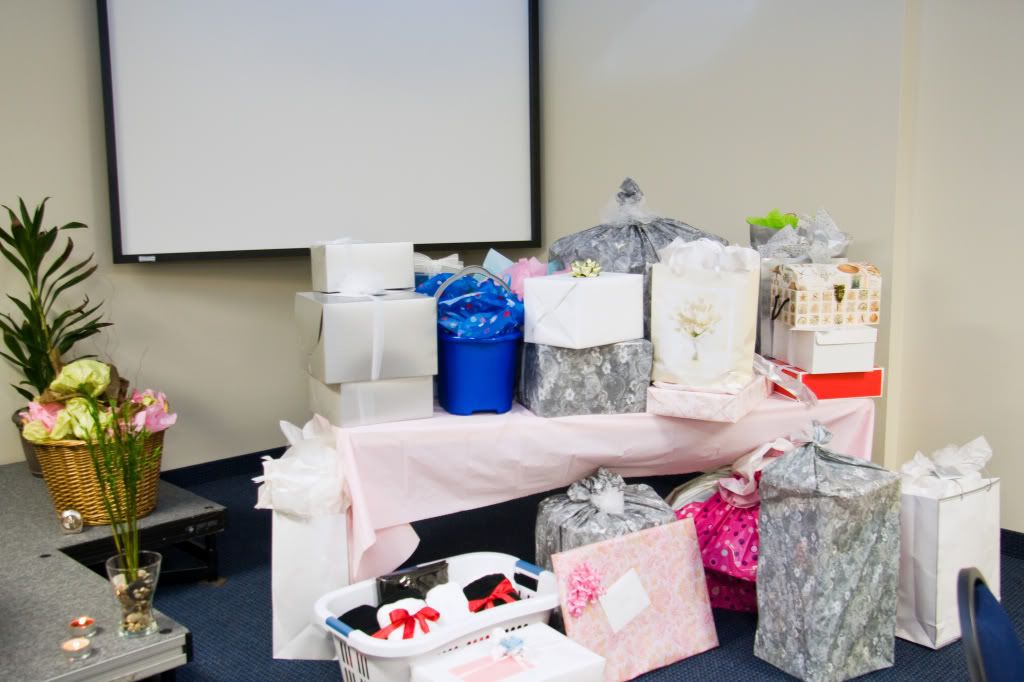 Gifts
and more gifts
Jill being... Jill
Trying to dial up Justin
Everyone needs a George Foreman!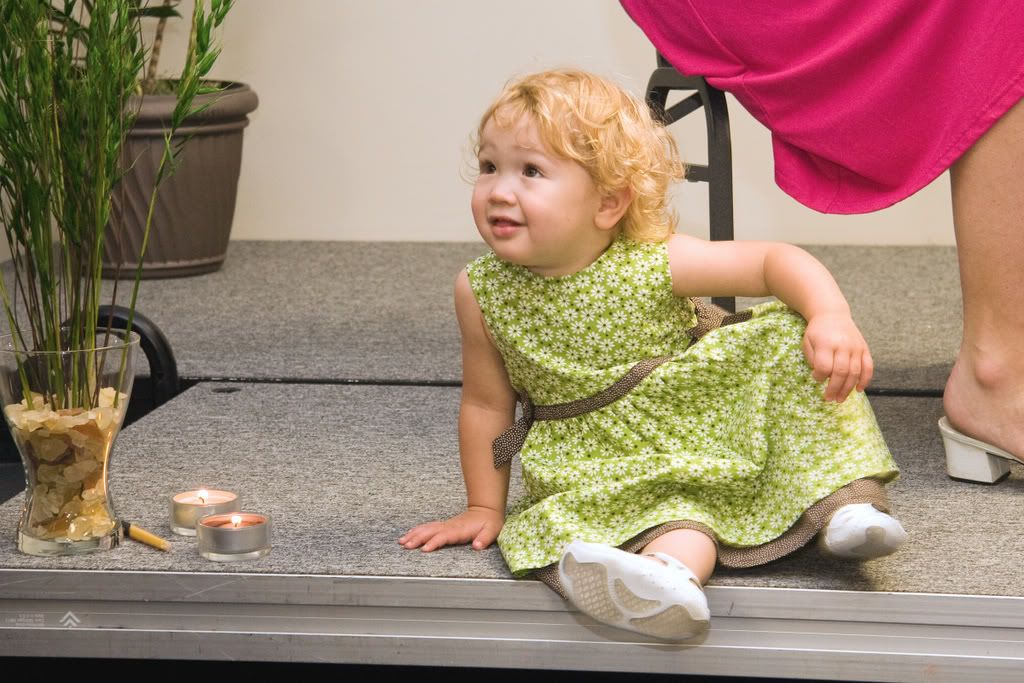 Rainah
hangin
out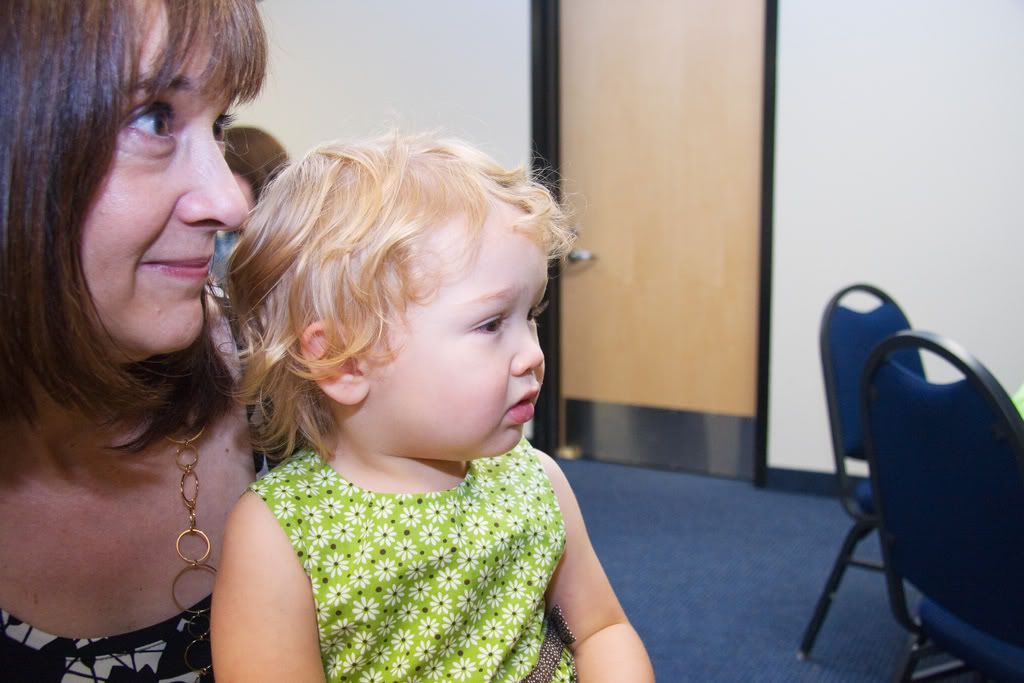 Rainah
and Gaga (she started calling her that today)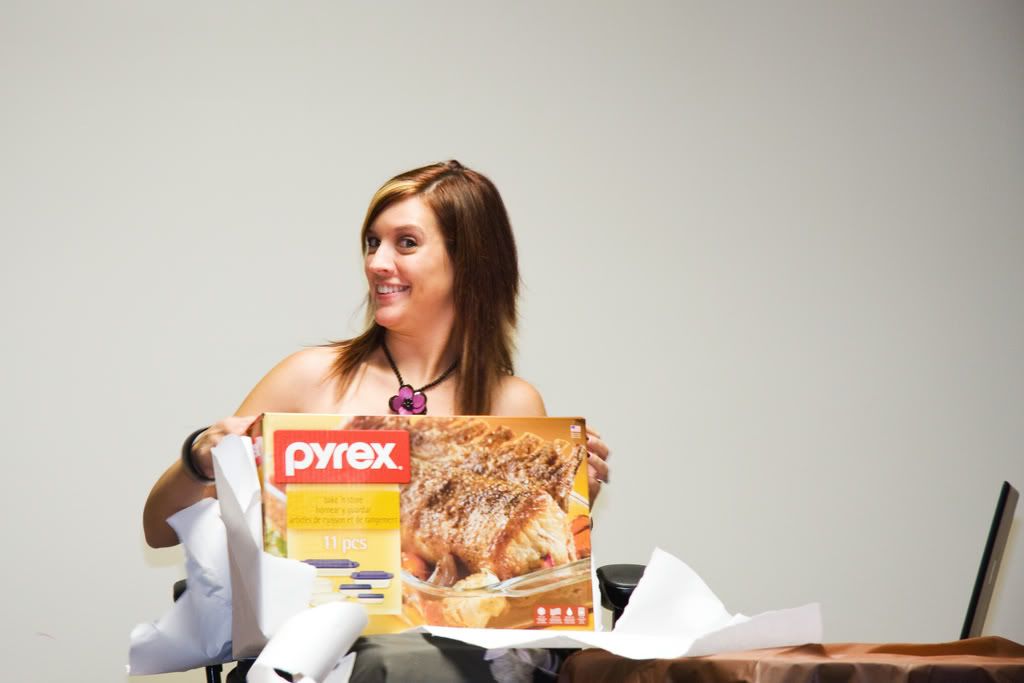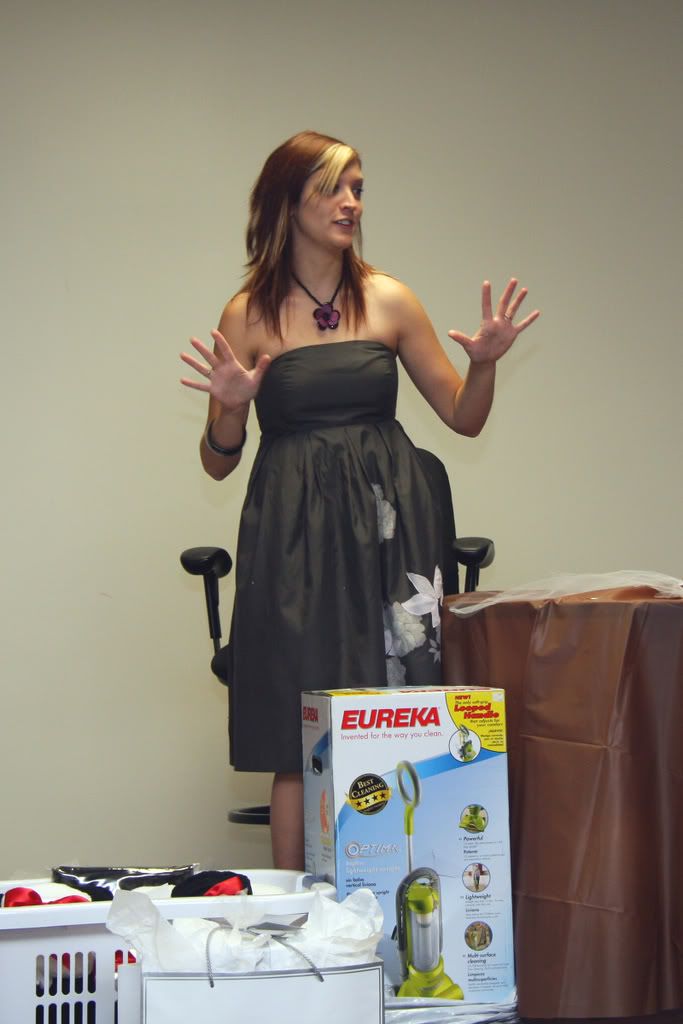 "Wait, guys, you mean... I have to vacuum when we get our own place??"
"And clean toilets??"
Melanie hard at work
Honeymoon goodies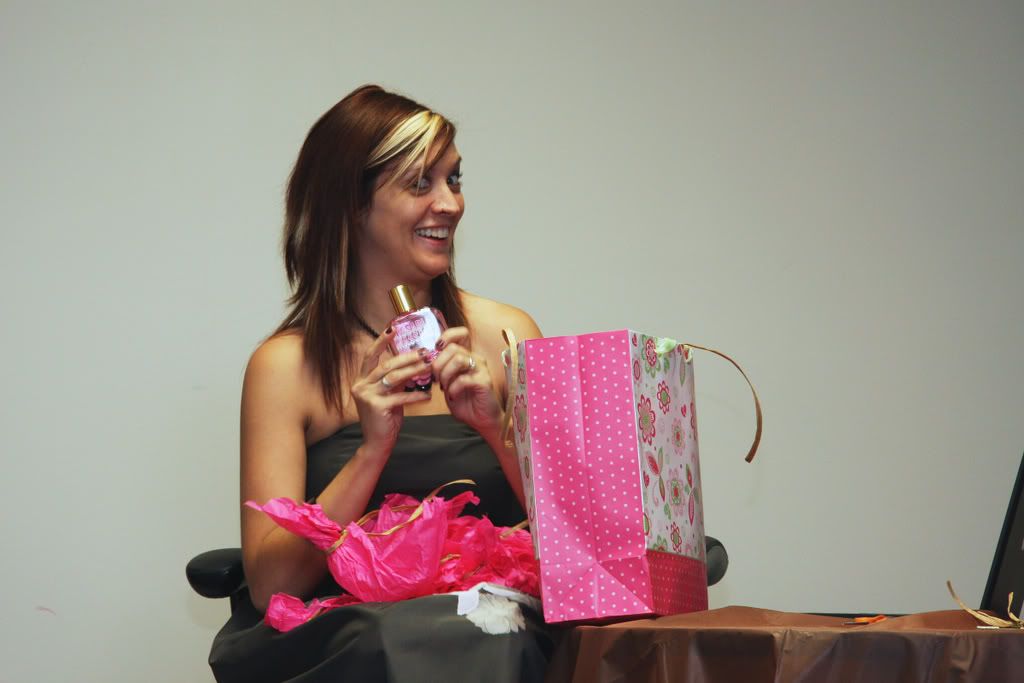 The amazing bride and groom Christmas ornament from Jill
All the loot
Melanie's beautiful creation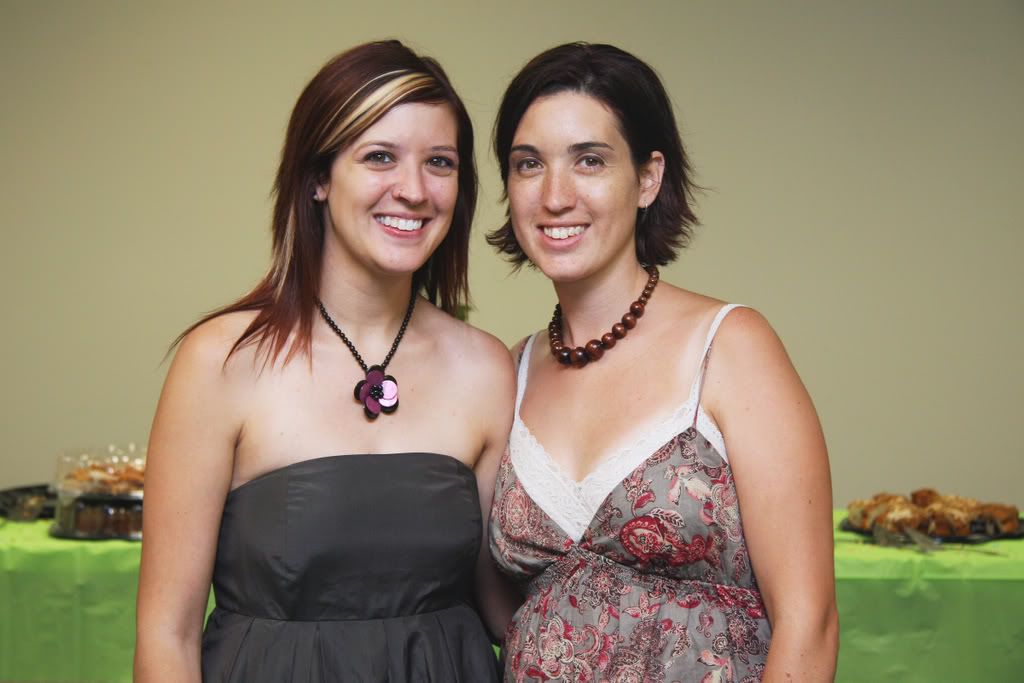 Jessica and me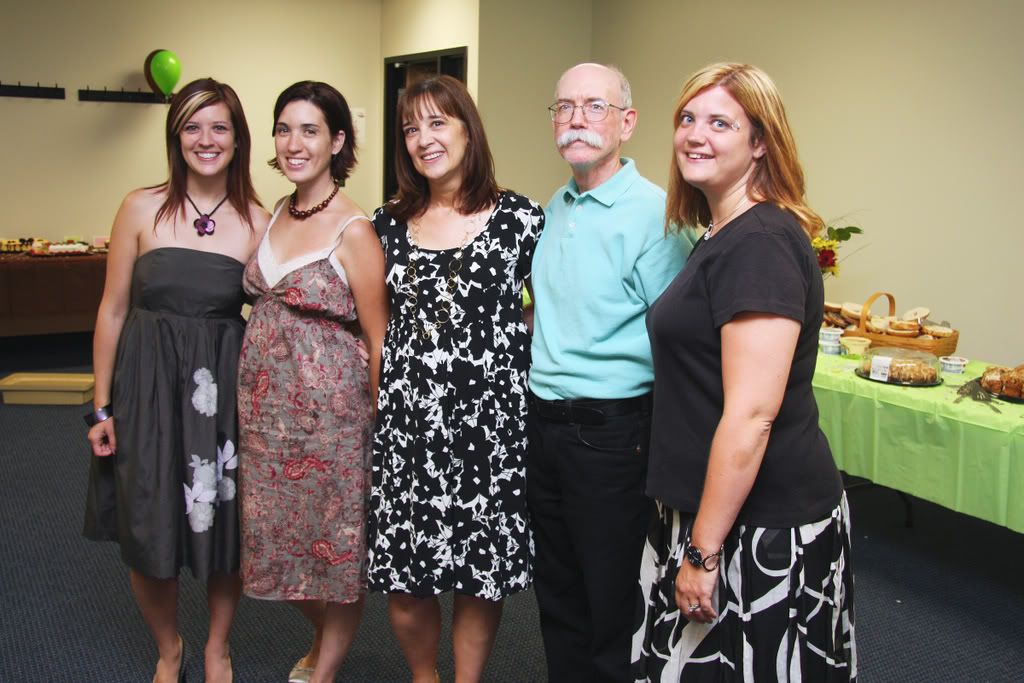 The family... Jess, me, mom, dad, and Jill
Rainah and me
Hayden and Rainah... this can't end well...
These two are gonna make lots of trouble together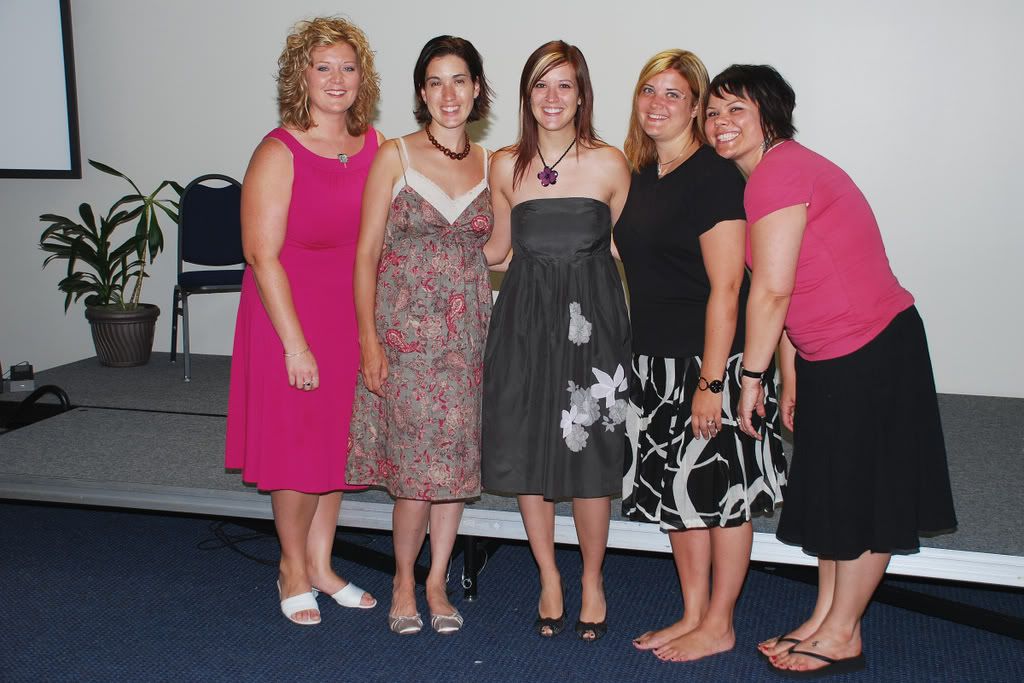 The hostesses and the guest of honor... Carrie, me, Jessica, Jill, and Tina