This morning we decided to take Rainah to her first parade. We drove over to Ada and staked out a spot. We were early so we walked around a little bit. It was a beautiful morning and Rainah was happy just being outside. When the parade first started she didn't seem too impressed, but much like a Pavlov experiment, she soon figured out that if she stood up and waved at the cars and floats going by, they would throw stuff at her... and Rainah loves to collect things. It's amazing how many things she can pick up and carry around at once. So she had a blast picking up as much candy as she could. I gave her a few pieces, but it usually ended up on the ground. She was happy just collecting it and putting it in the diaper bag.
After the parade, they had a really nice area set up with small carnival rides and games for kids, food, and music. We let Rainah play in the bounce house and she just loved it. When we finally got her out, we took her to a little ride with swings that went around. I wasn't sure how she'd do, but she of course loved it, and had a fit when it was time to get off.
We considered going to see fireworks, but I didn't think she would last that long, so we'll wait till next year for that.
Of course, here are some photos of the highlights: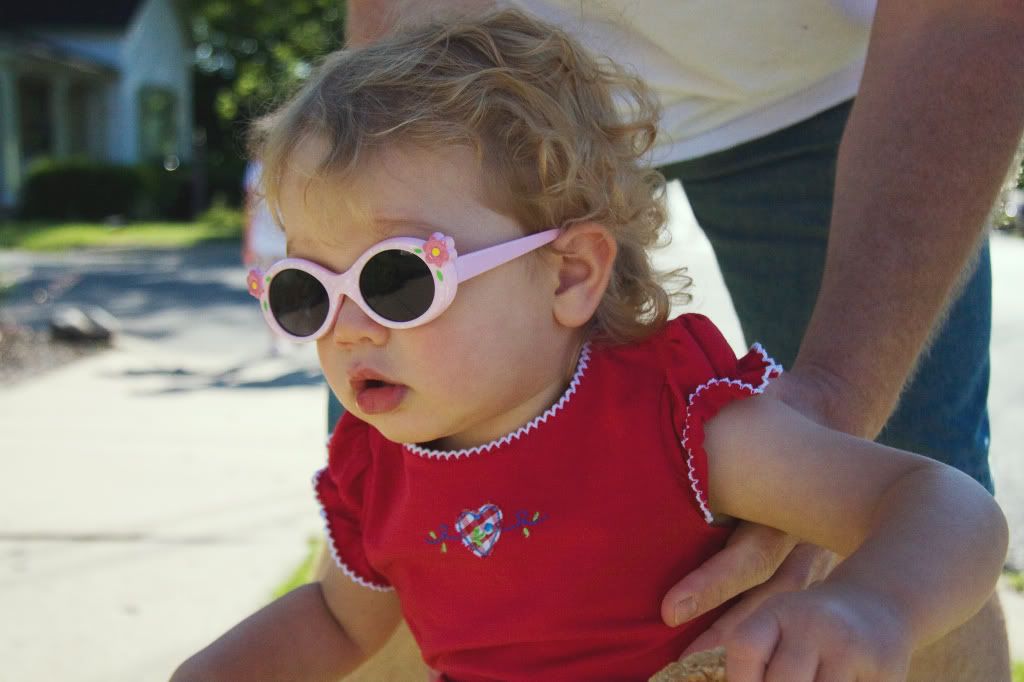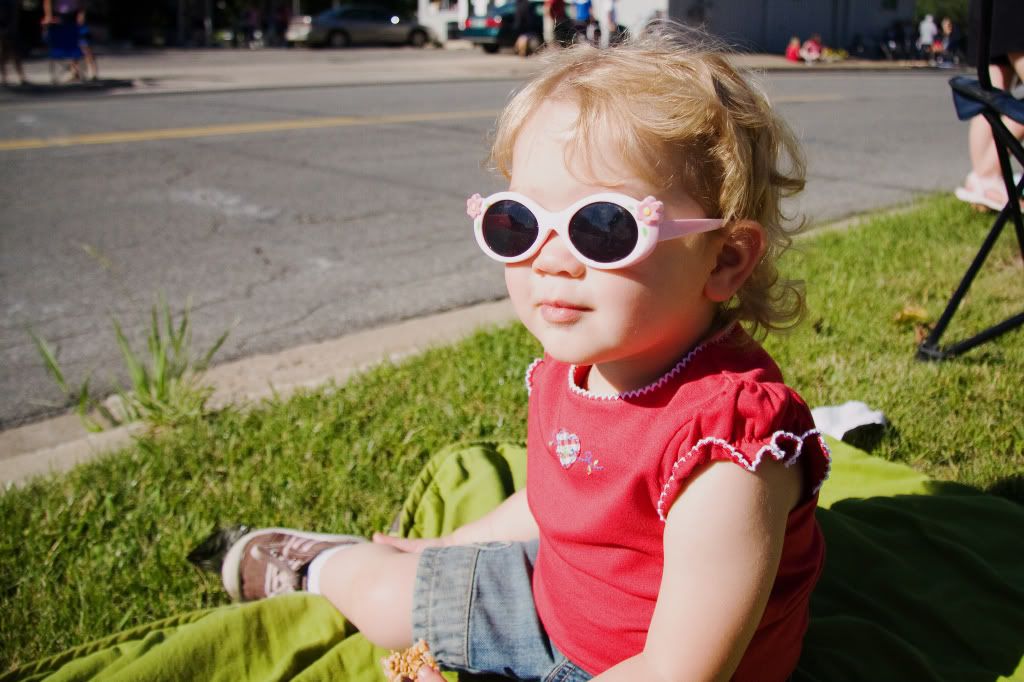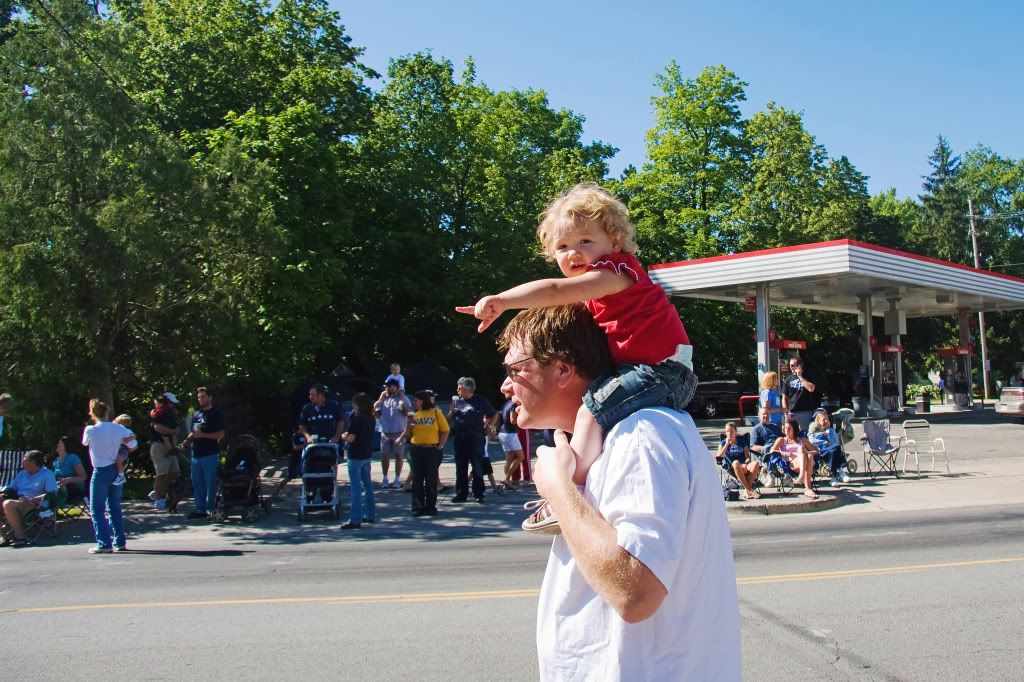 Here it comes?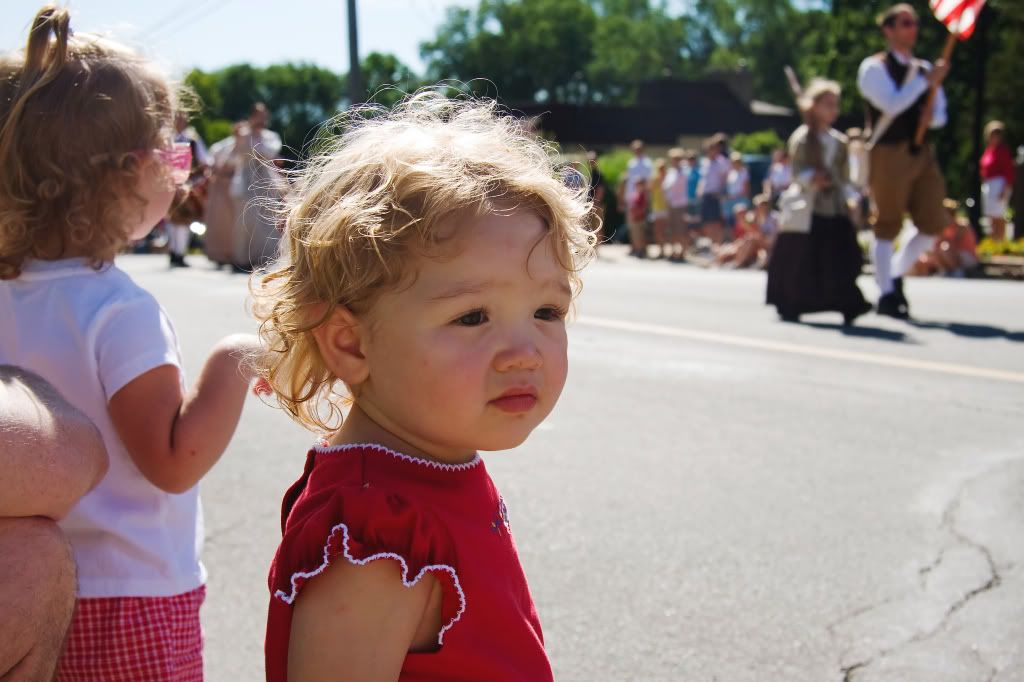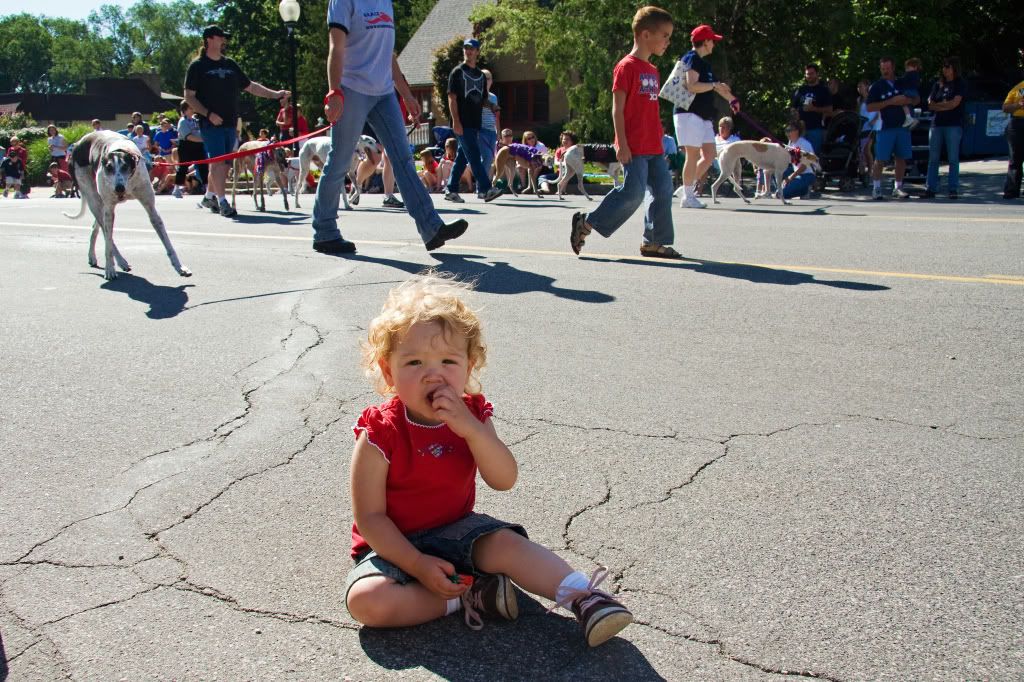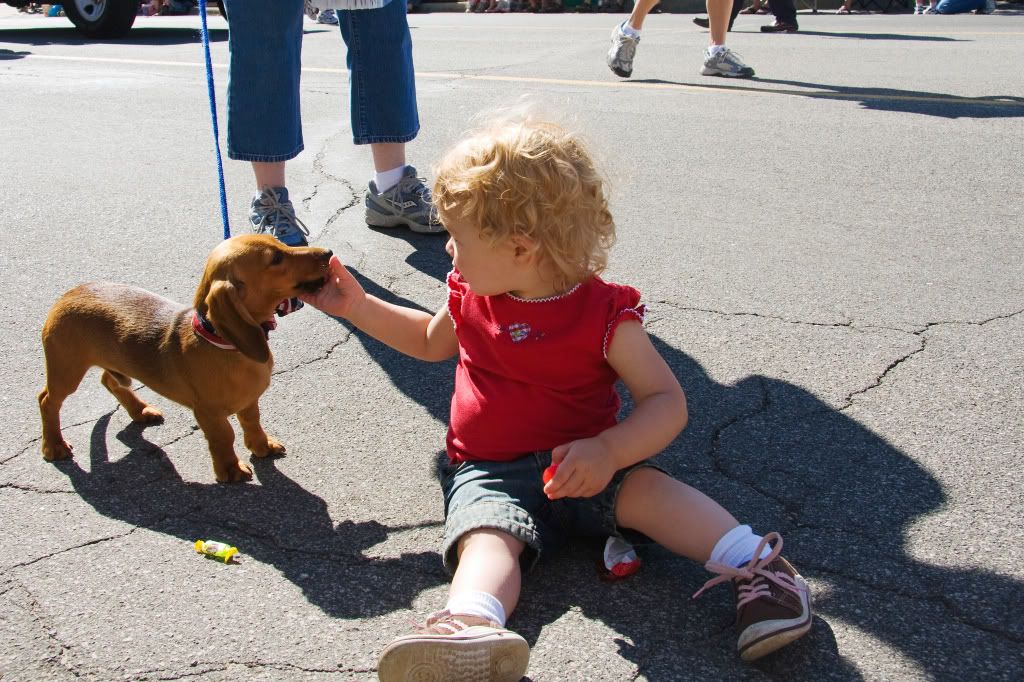 The kids had to fight Don for the candy!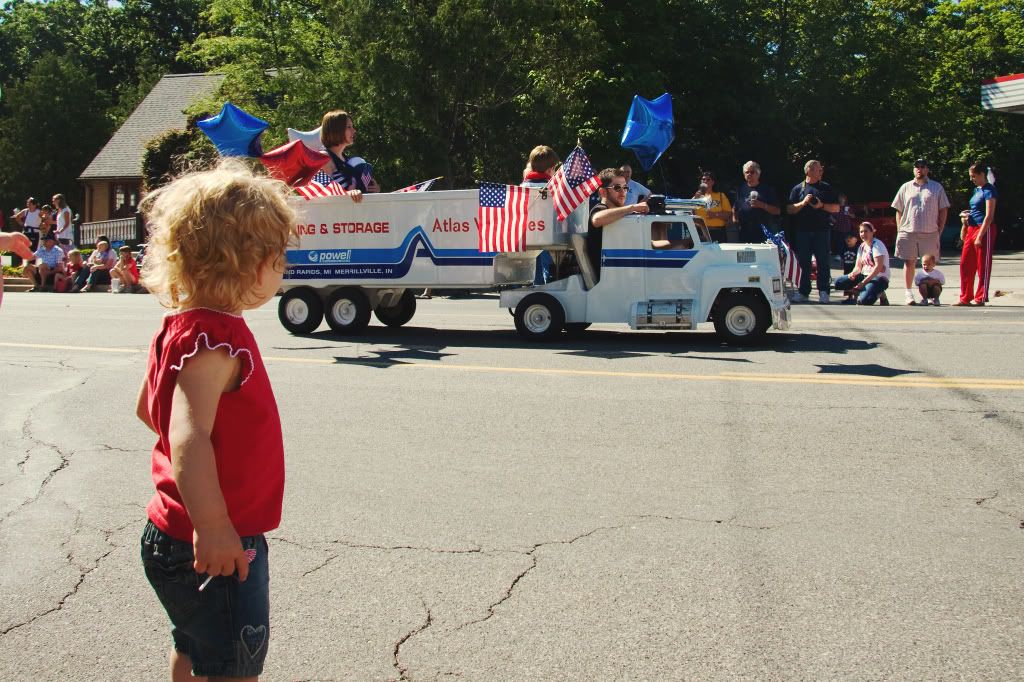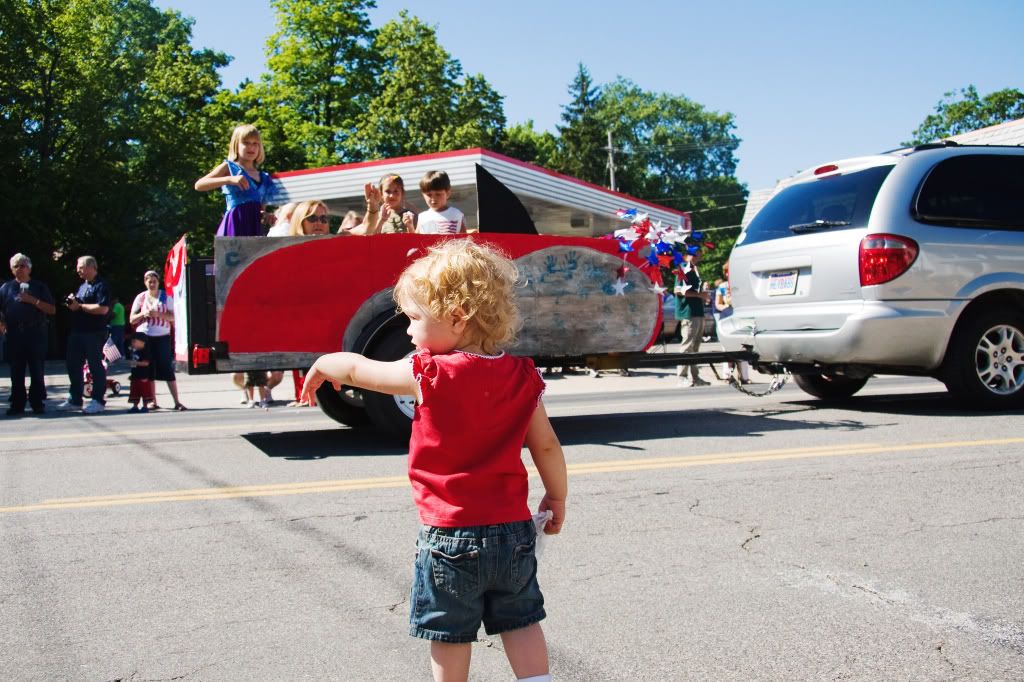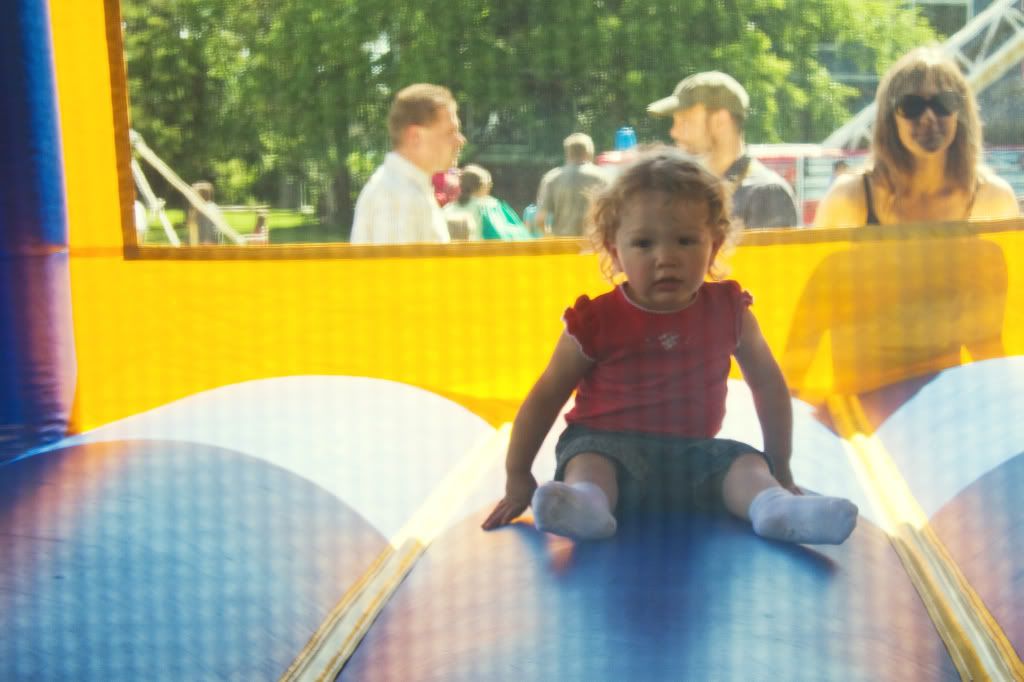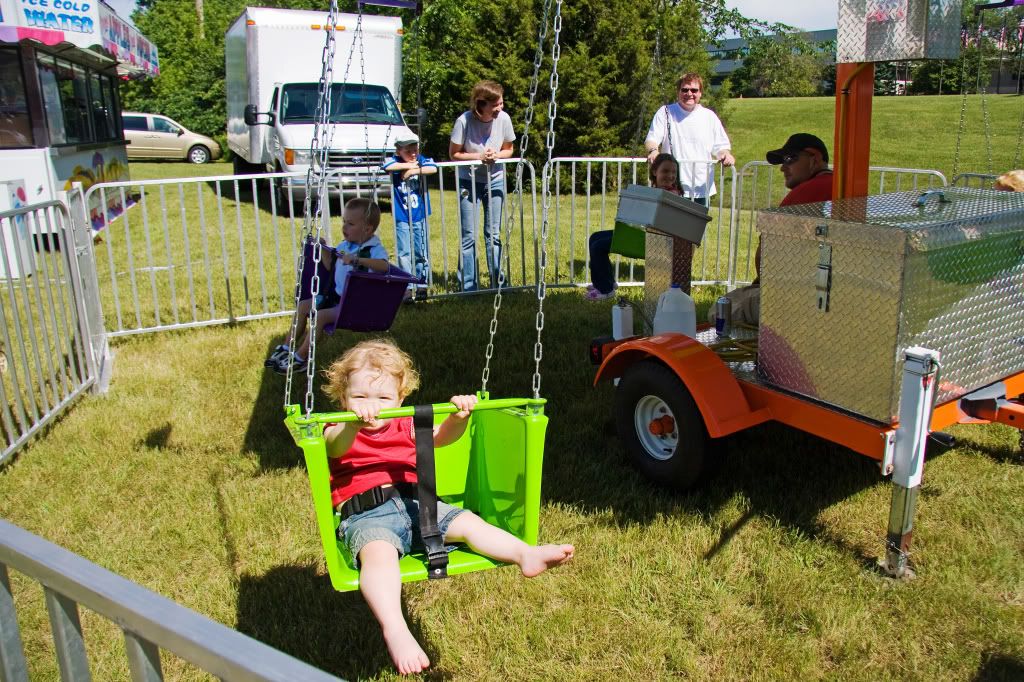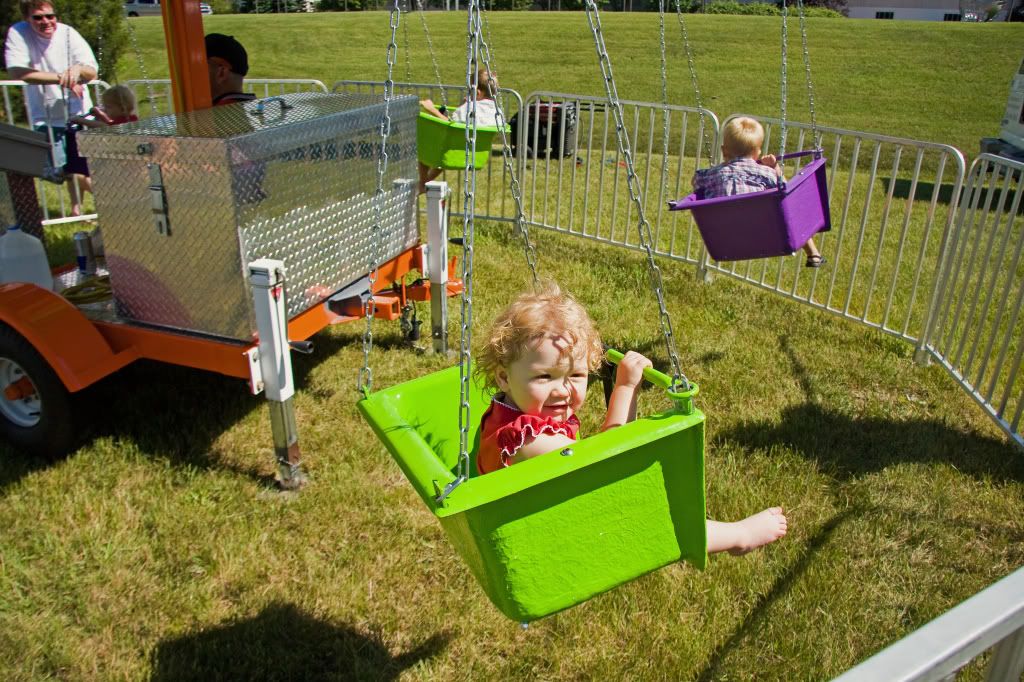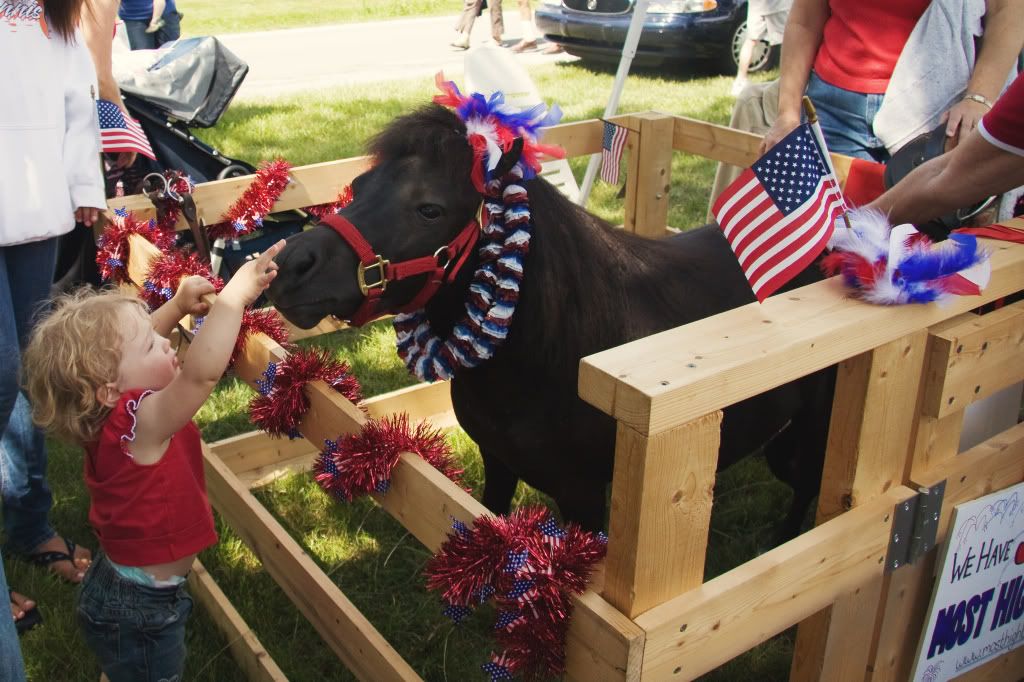 A horse just her size