Today Rainah and I ventured out to a place I've heard about once or twice, but didn't know a whole lot about. I'd heard there was a beach, a large lake, and a splashpad. I went online a few times to try and see what it was like, but there were really no photos and it was a bit of a drive, so until today, we never checked it out. My Bad! This park is incredible! The "Sprayground" was beautiful and lots of fun- where were these when I was a kid?
We met up with friend Leslie and Audrey for a bit. A bunch of the kids (Rainah and Audrey included) became much more interested in a large puddle that had formed near us than the sprinklers, but whatever... they had fun.
Then Aunt Kris, Uncle Will, Stephen, and Isabelle came and we spent a few hours keeping cool with them. We even had a nice lunch on the beach.
Rainah was a bit timid of the sprinklers, but when we went across to the beach, she was all about the water there! I could hardly keep up with her. Of course, her little inexperienced legs had a hard time keeping her upright in the wet sand and she toppled over a few times, but kept going back for more. Stephen and Isabelle swam out to the bouy, and it was all I could do to keep Rainah from following them.
We had so much fun and left a little after 1:00. Rainah fell asleep in the car (of course just a few miles from home). We were listening to a children's cd which contained a song with a cow mooing. I hear a little moo from the back seat and turned around to see her with her eyes closed but with a little smile. When the song was over, her eyes were still closed, but I heard her say, "All done".
Unfortunately I couldn't just put her right in her crib when we got home due to the immense amount of sand she had accumulated in her suit. So we took a quick bath, and I'm sure I'll be finding sand everywhere for the next few weeks.
Hopefully we can go back soon! I loved it (I think Rainah did, too!)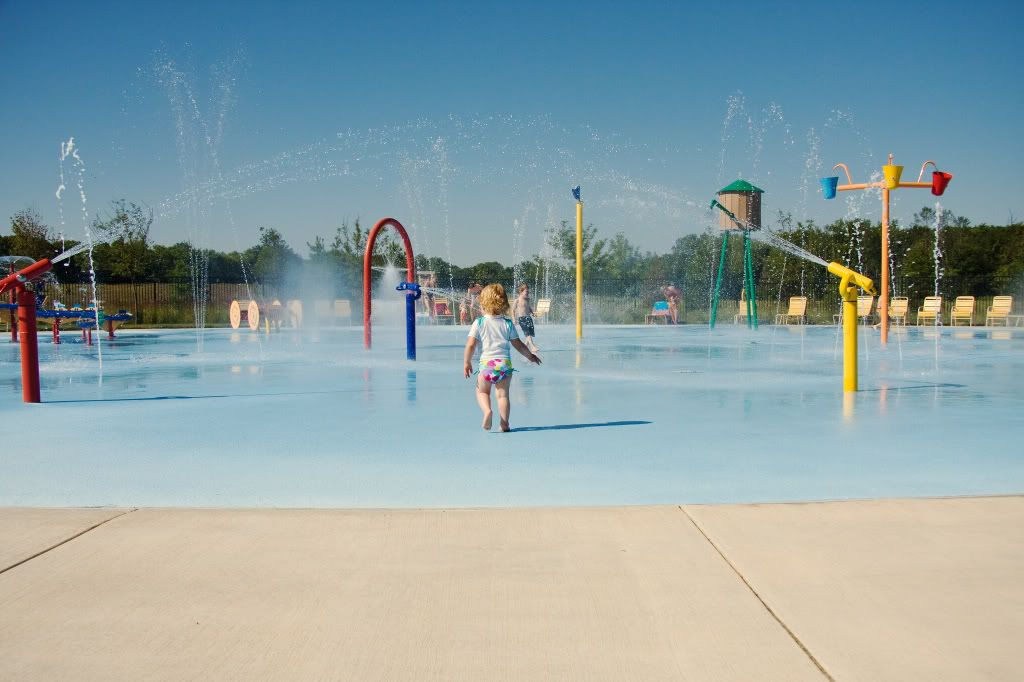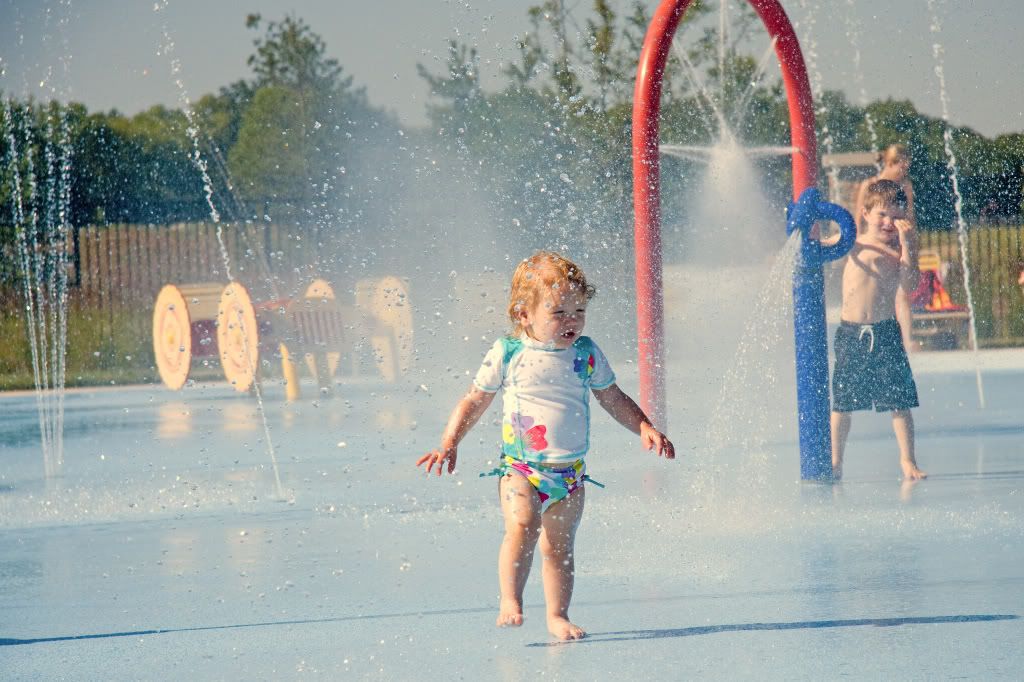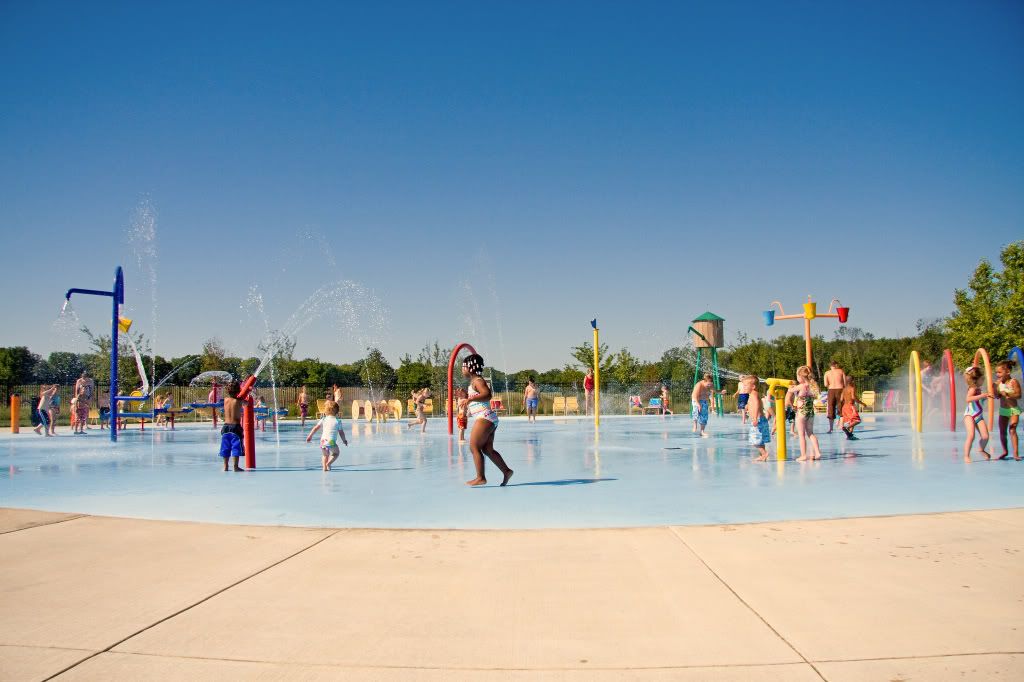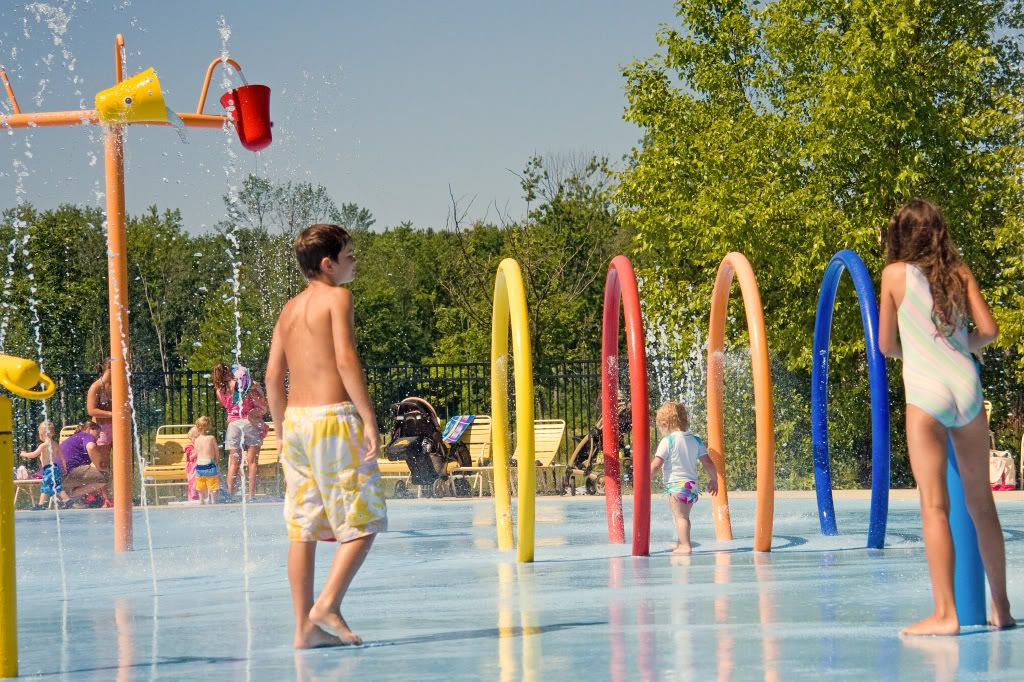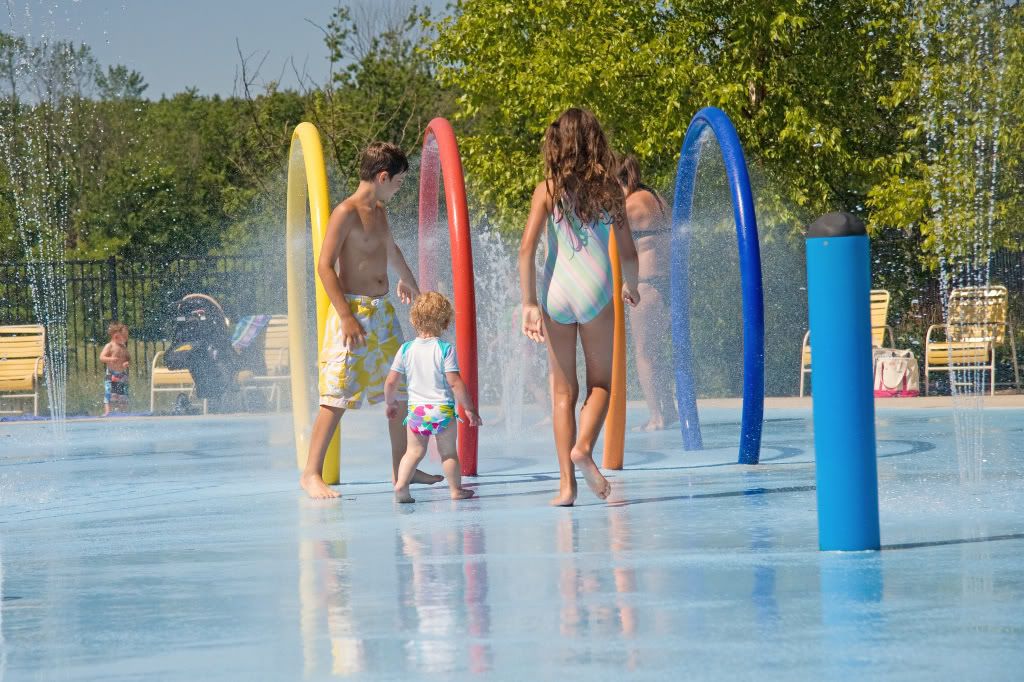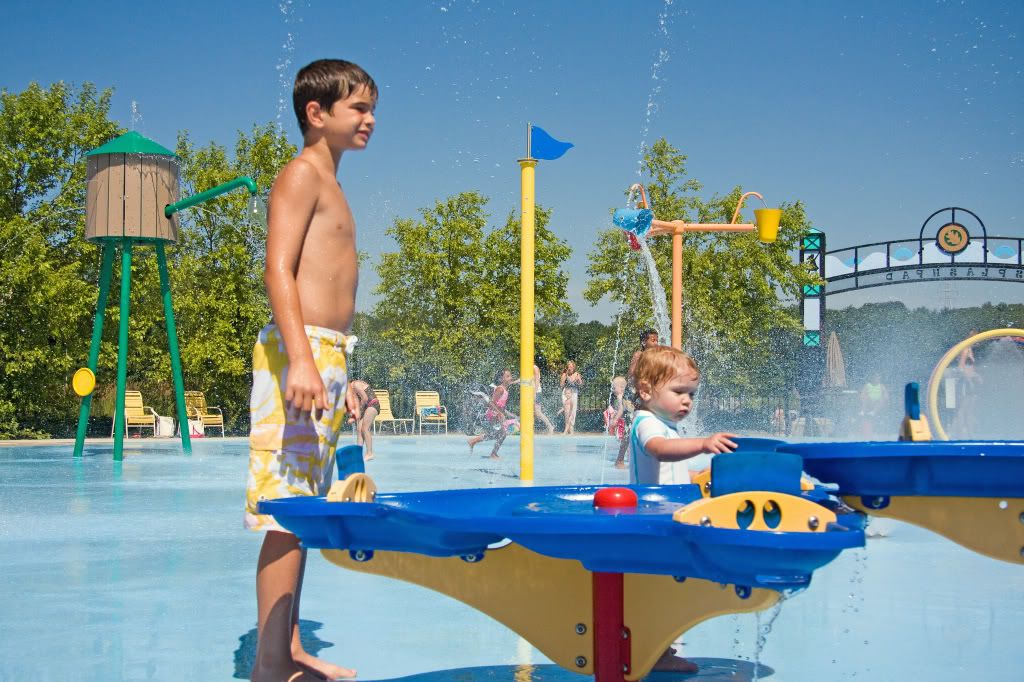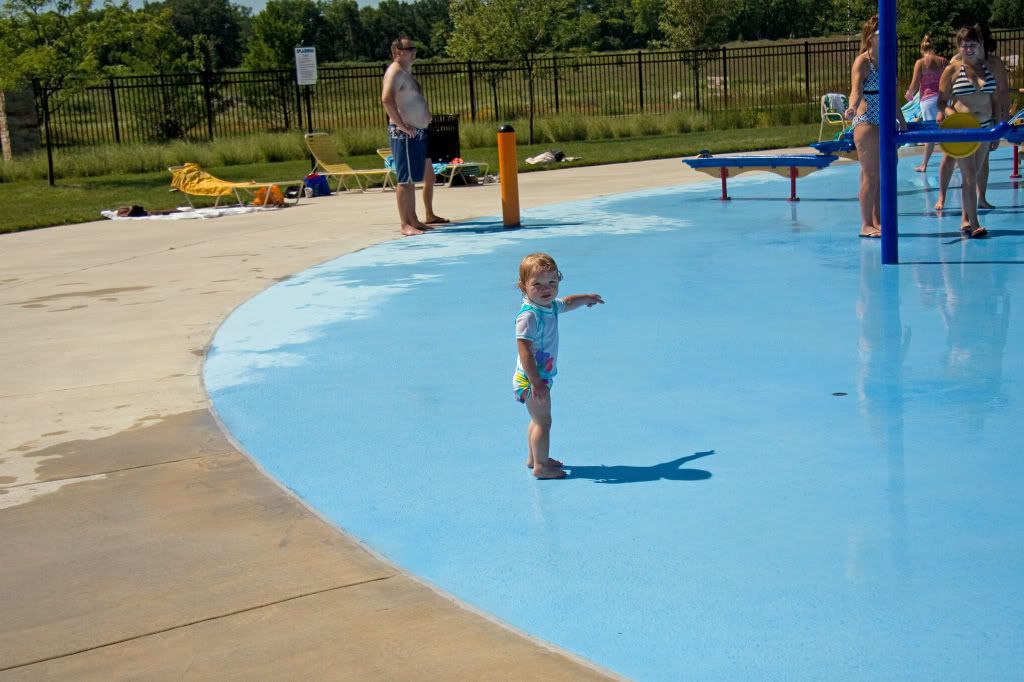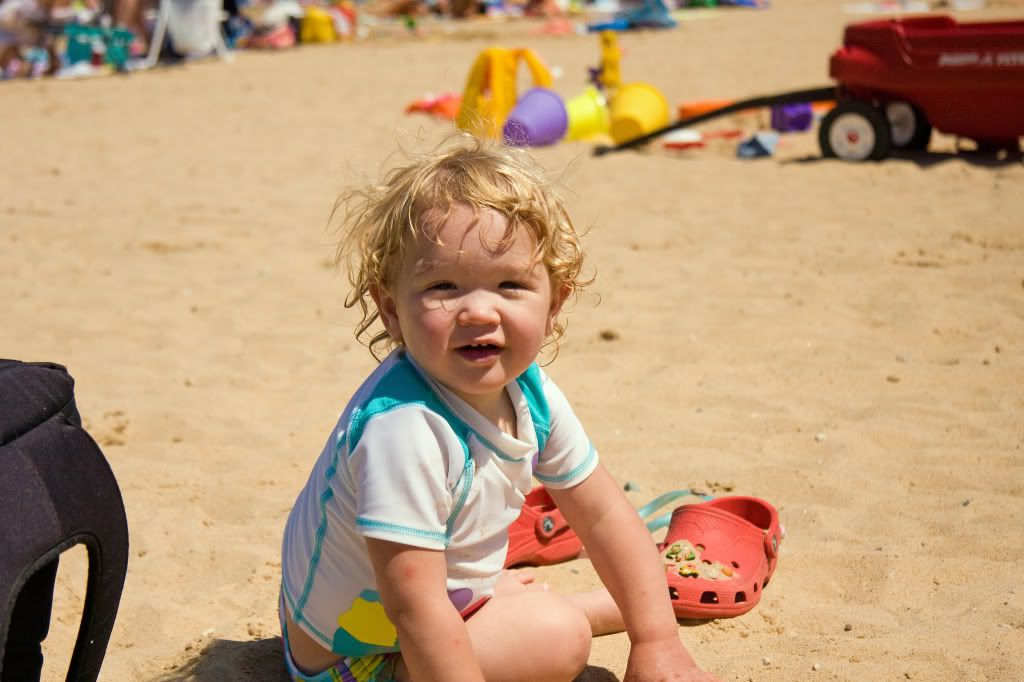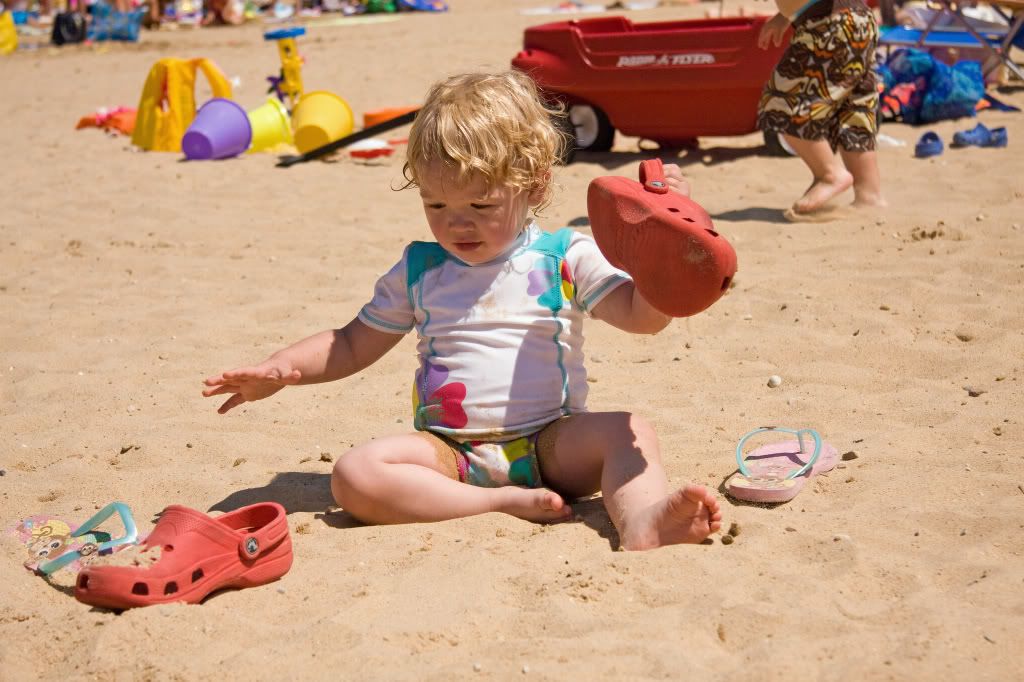 Poor Stephen... sorry about your shoes, buddy!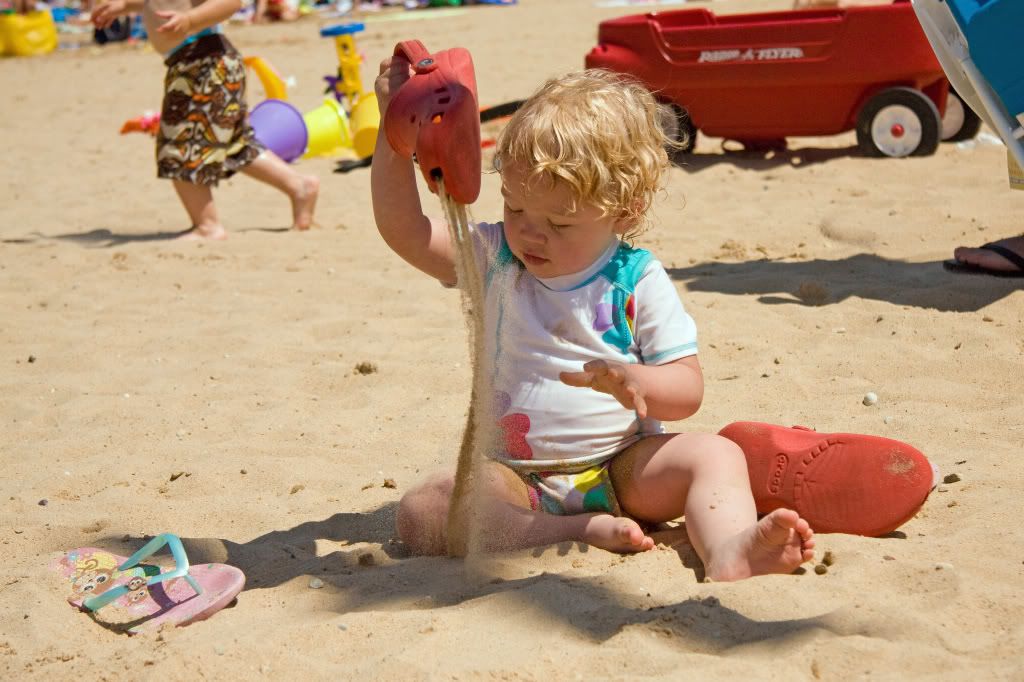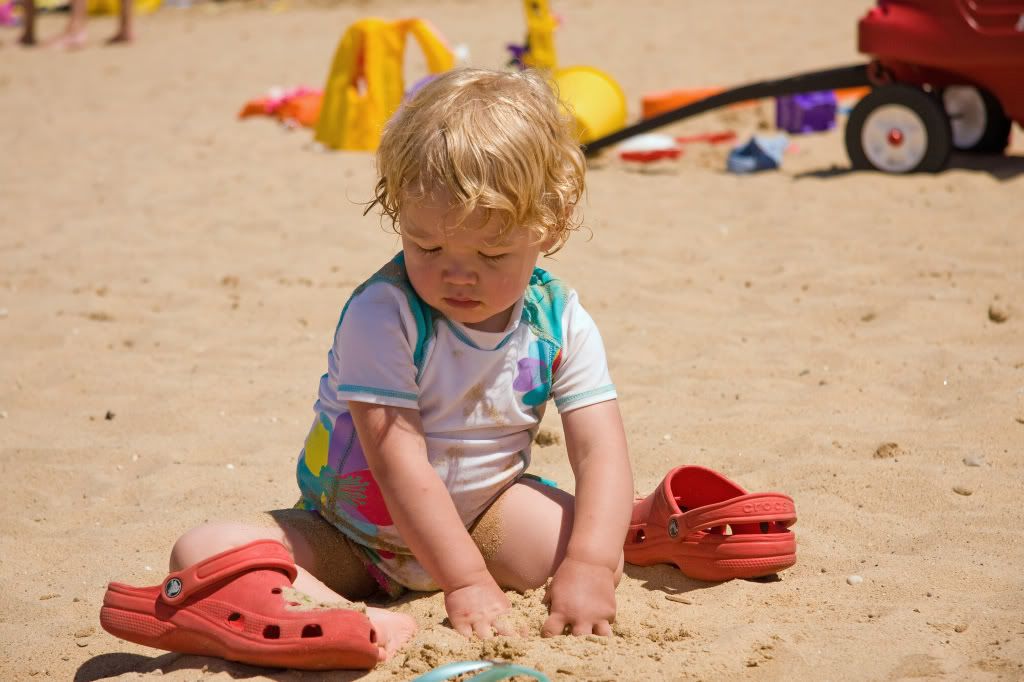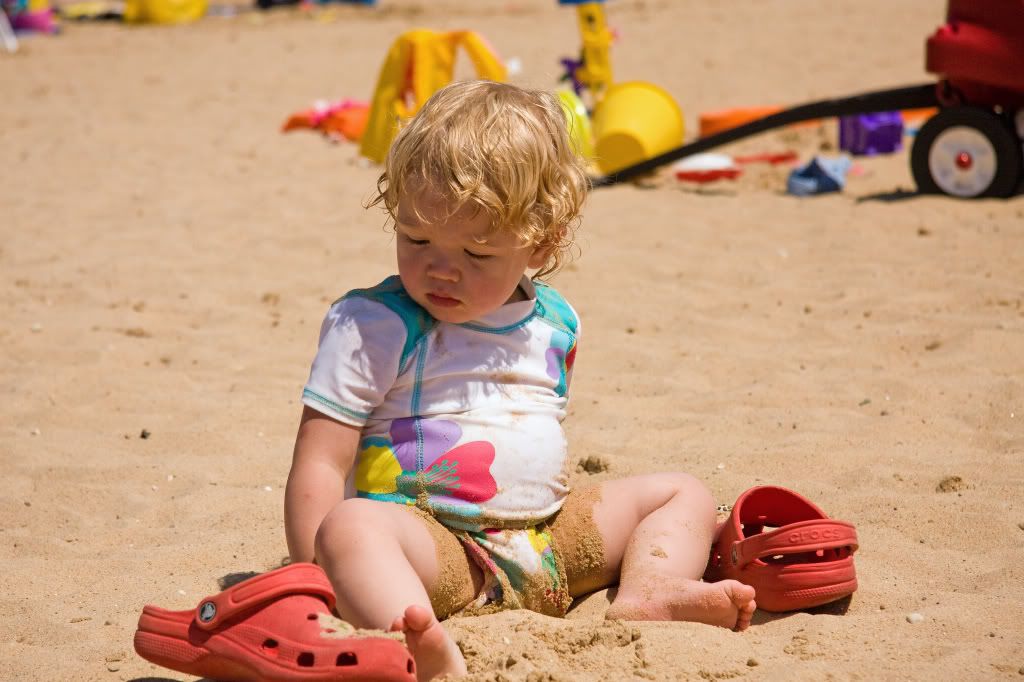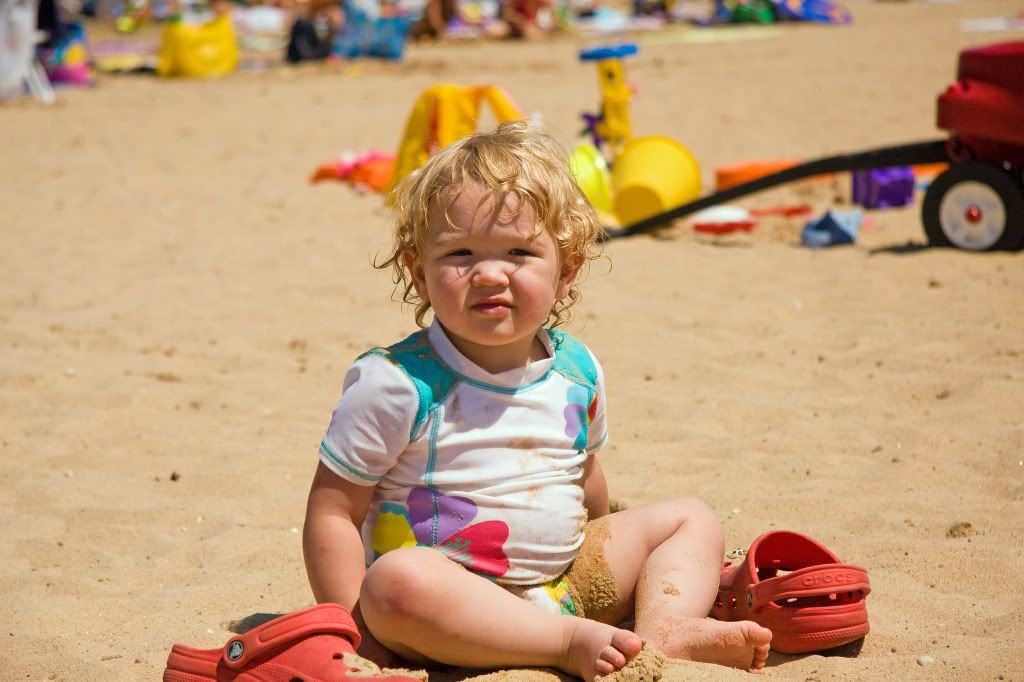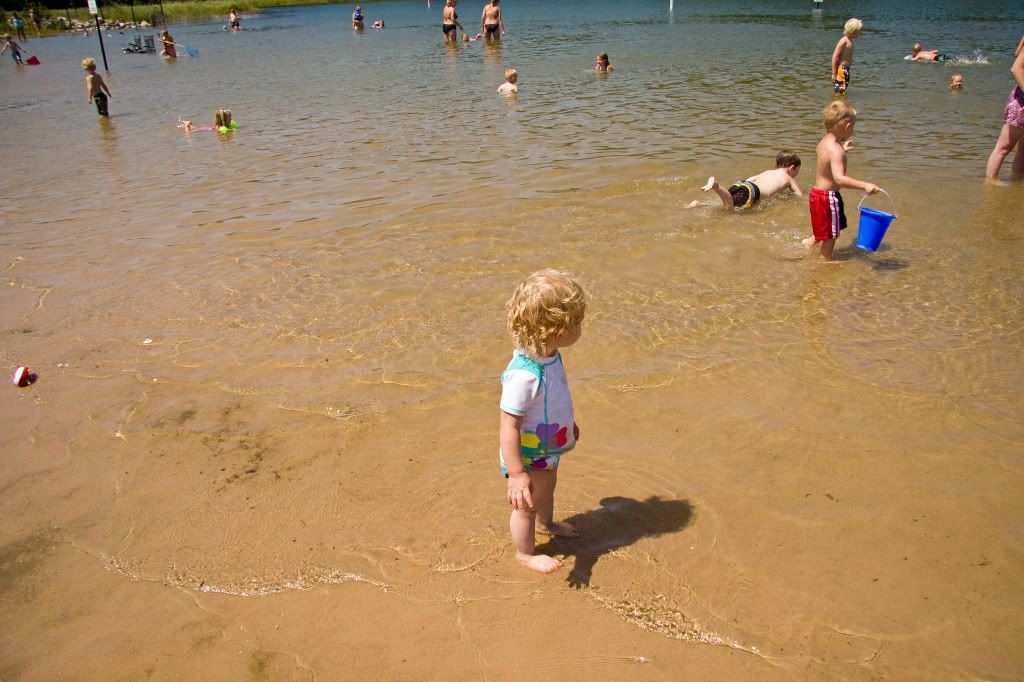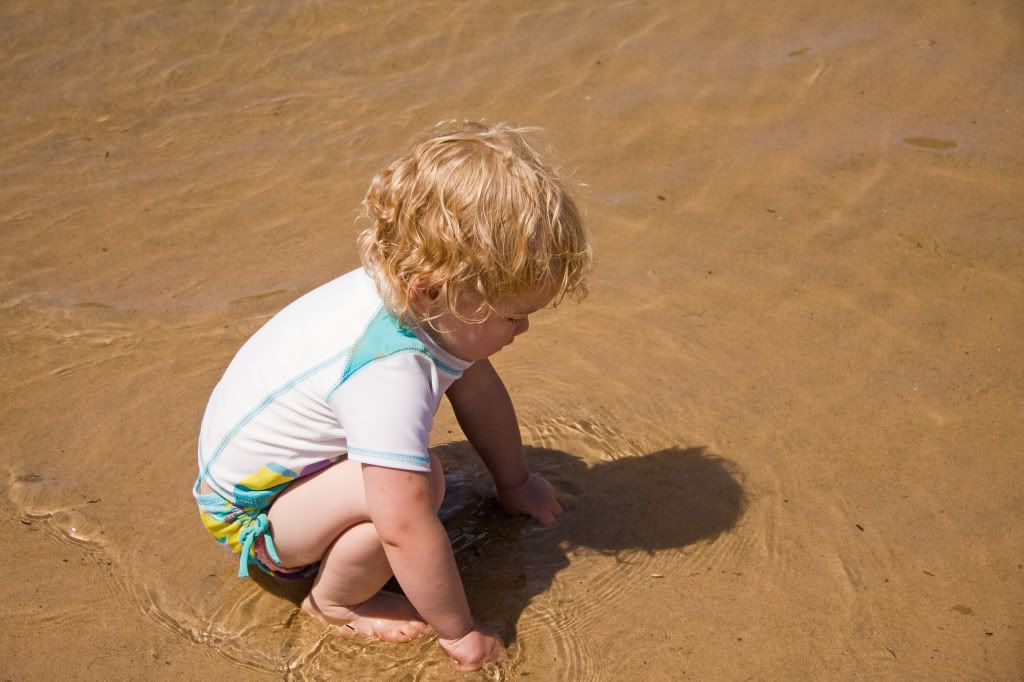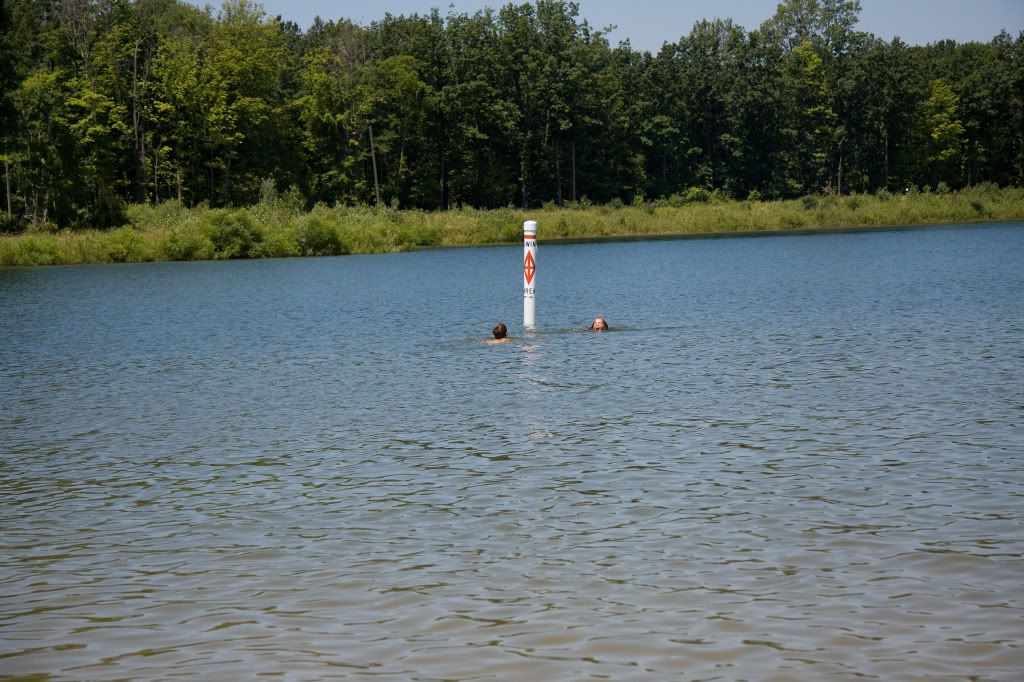 Stephen and Isabelle WAYYYY out there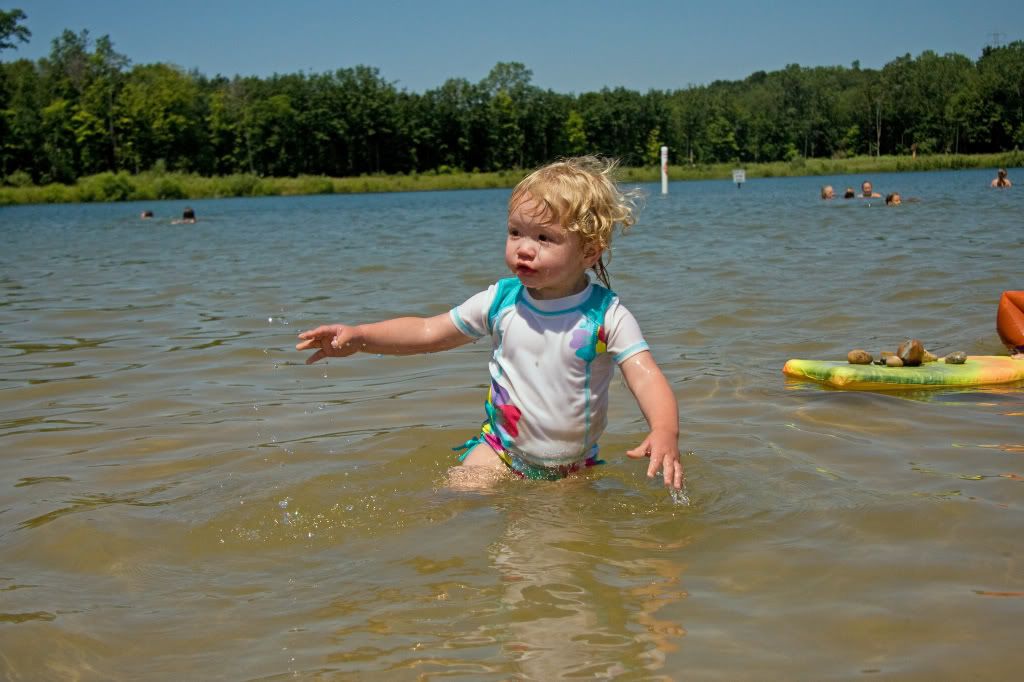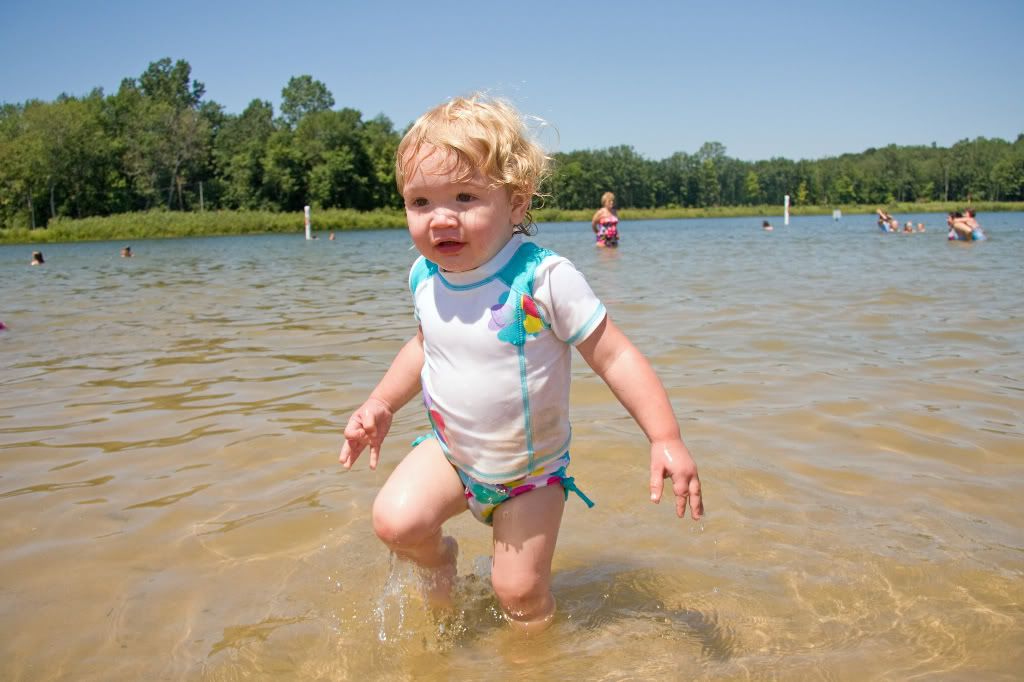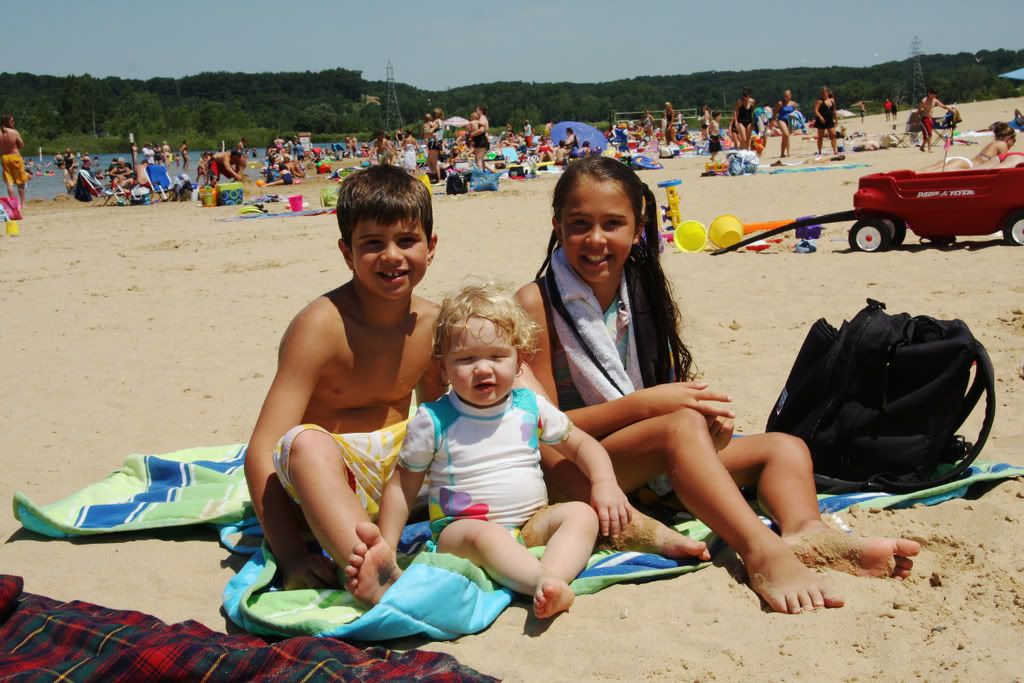 The cousins (of course Rainah's eyes would be closed!)