After much back and forth discussion between my sisters and myself, we decided that the thing our mom would like most for Mother's Day is just for us to all be together, so we decided to take her out to brunch.
Rainah
and I traveled over on Saturday after Don ran the Fifth Third Riverbank Run (25K!!!!)
Justin was there from Florida working on more wedding plans with Jessica, and it was fun to get to see him. Unfortunately, Dad wasn't feeling too well, but Sunday morning, he managed to still come with us.
Rainah
woke up with a runny nose and I wasn't feeling so great myself. It was a yucky day out, too, but brunch was super yummy! We went to the Rock Financial Showplace and they had quite the spread;
omelet
stations, waffles, fruit, bacon, sausage, potatoes, cinnamon french toast, lots of other stuff, and a big dessert table with
cheesecake
and tons of toppings. Don was teaching so he couldn't make it :(... but it was a fun Mother's Day.
We went back to mom and dad's after and hung out (and had cake to celebrate Mom's birthday, which was May 9).
Didn't get many good photos, but here's a few: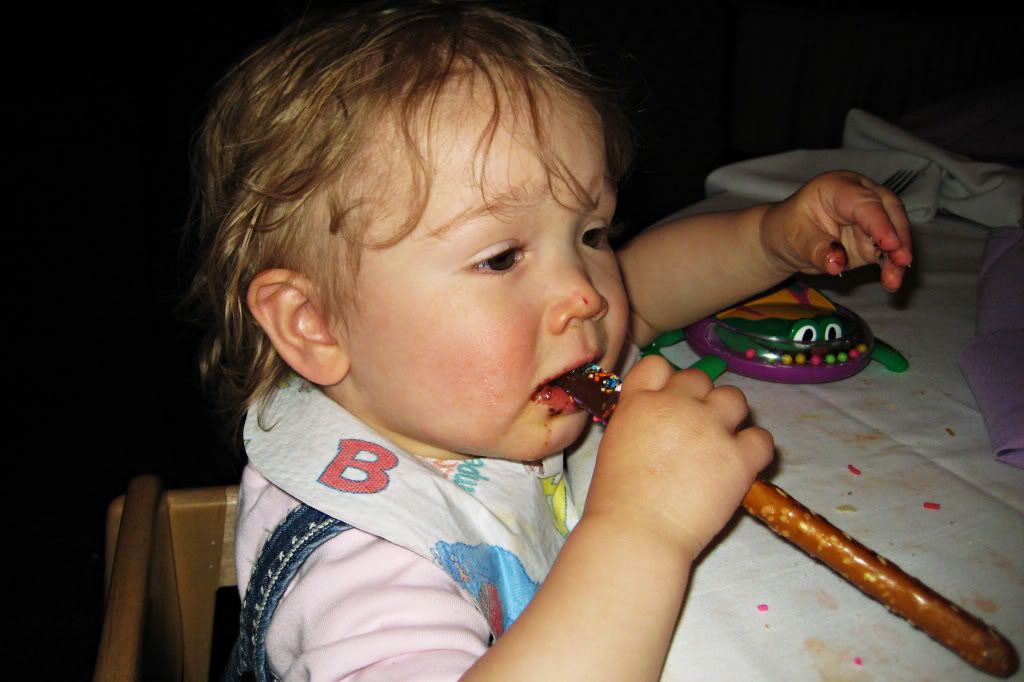 Yum; chocolate covered pretzels
Nothin
better!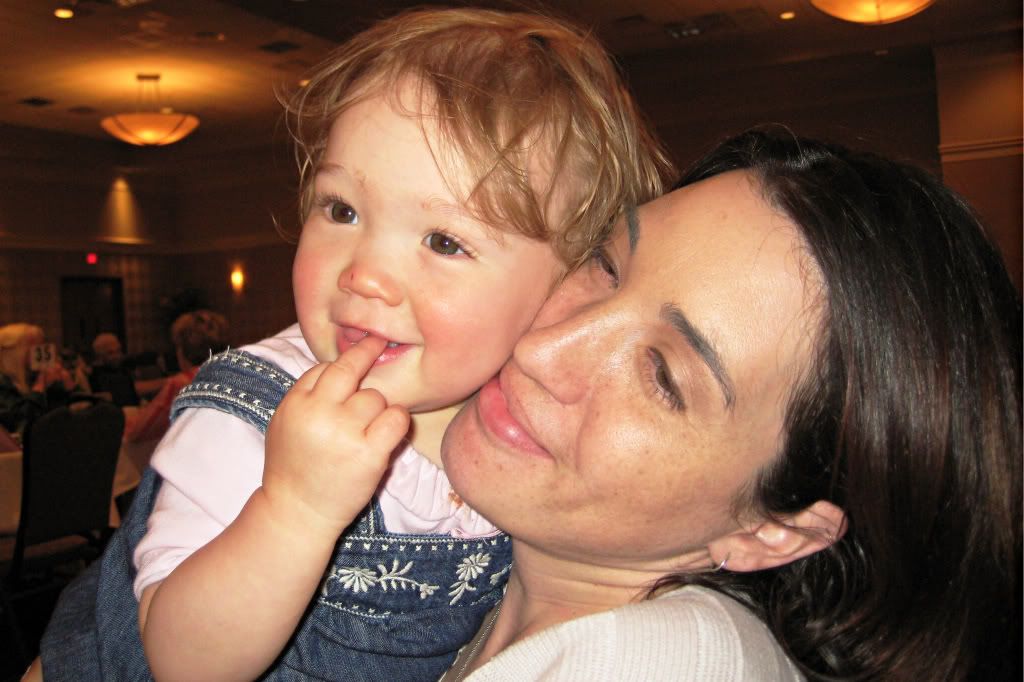 Mama and her girl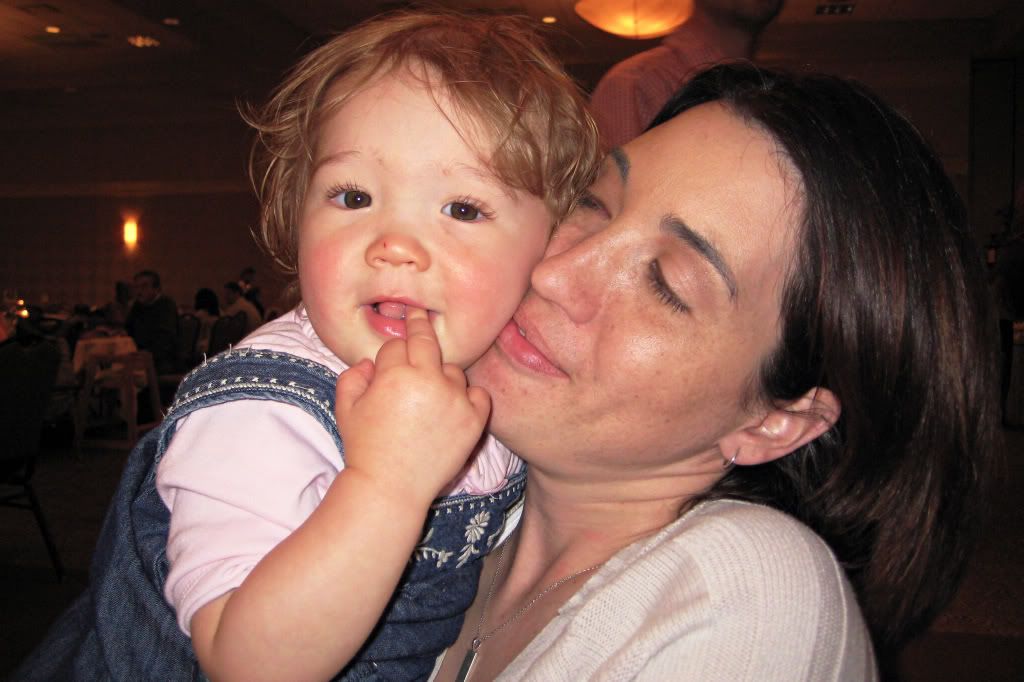 I am so in love
Talan
!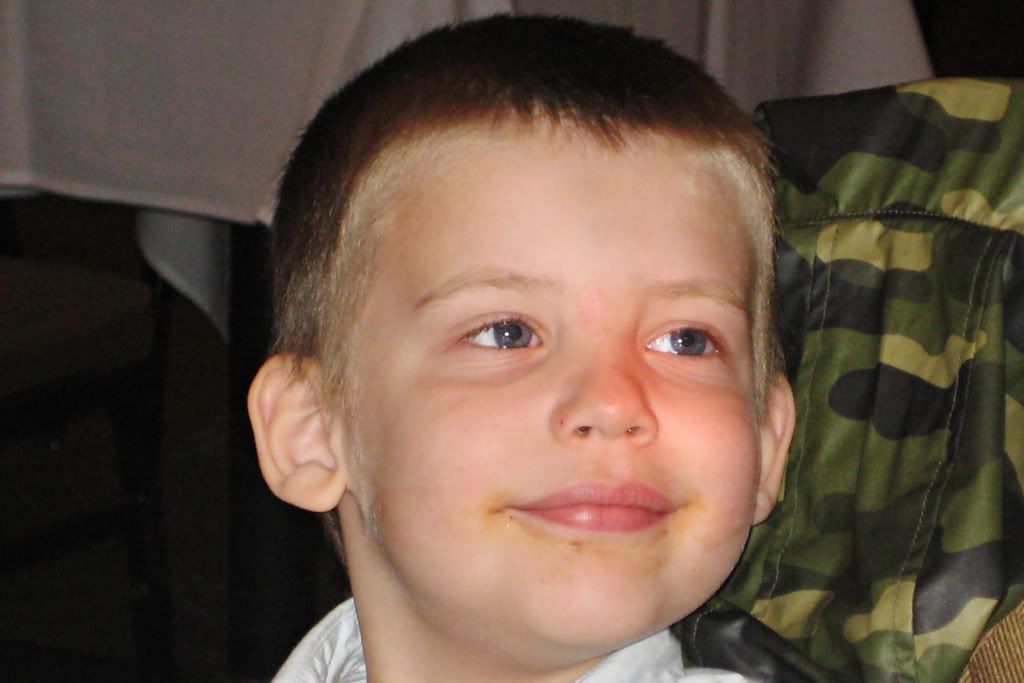 Hayden
The
fam
(minus Jill... taking the photo)