While we were in Novi, mom, Jill, and I decided to go get our flowers for planting since we can be about 80% sure it won't snow again. We went to a huge greenhouse and got some great prices on stuff! Rainah did great, riding in the cart most of the time. She loved looking at all the flowers and "smelling" them.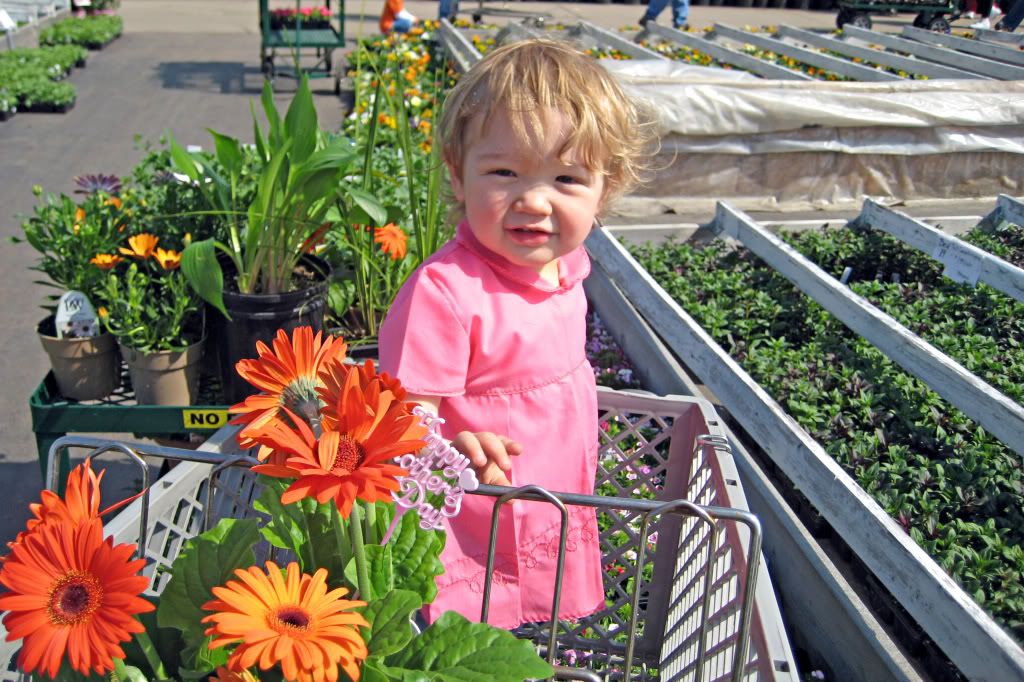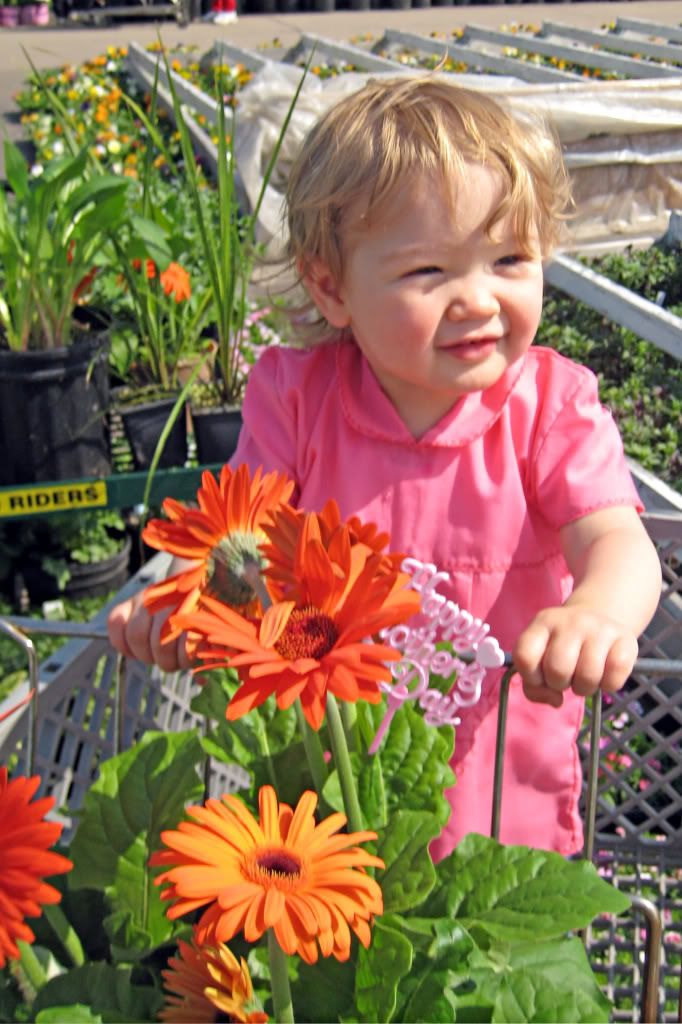 When we got back to mom and dad's I fed Rainah lunch before heading back to Grand Rapids. I gave her a piece of a cupcake I was eating and I think she liked it!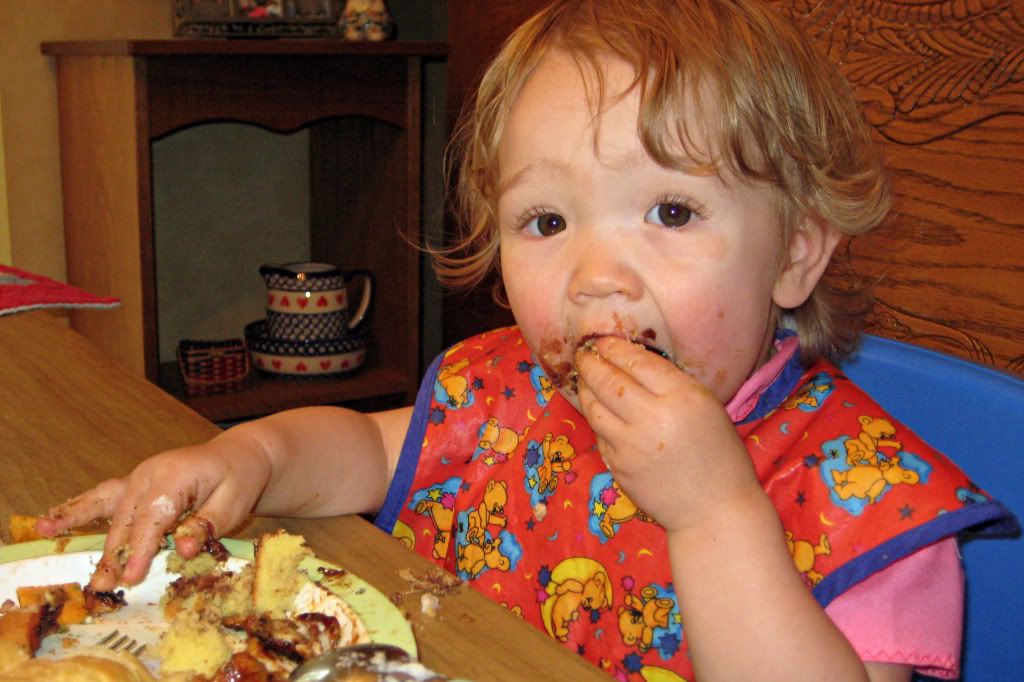 Now, the cute little pink shirt that she is wearing was brought back from Haiti as a gift from Aunt Jessica. She got three different ones that were handmade by a woman there and they are so adorable. Rainah modeled this particular shirt for us: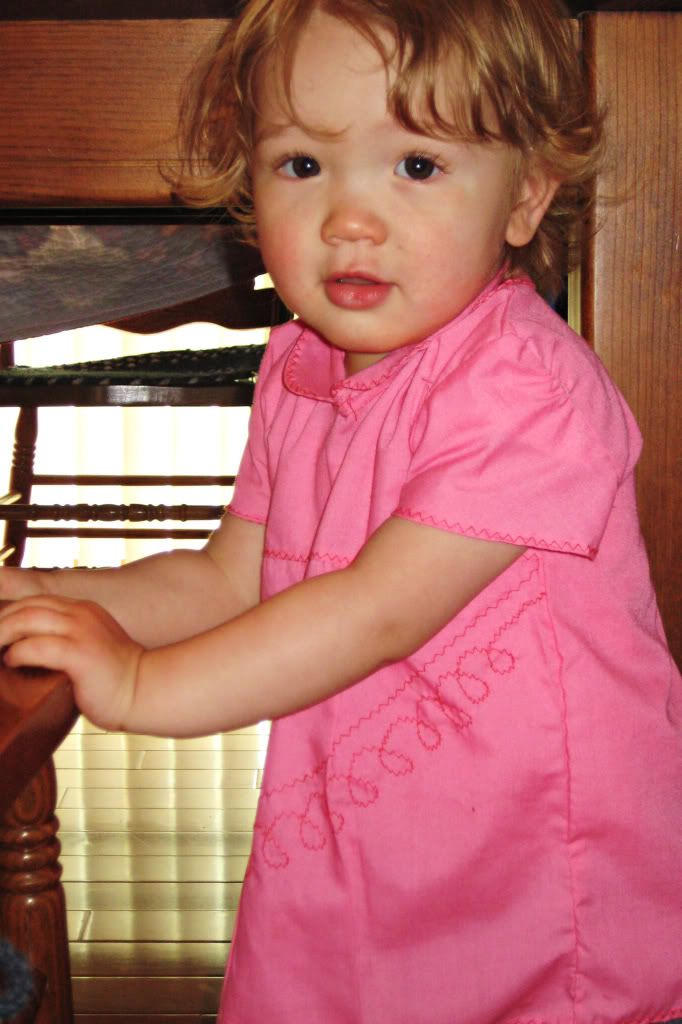 The serious look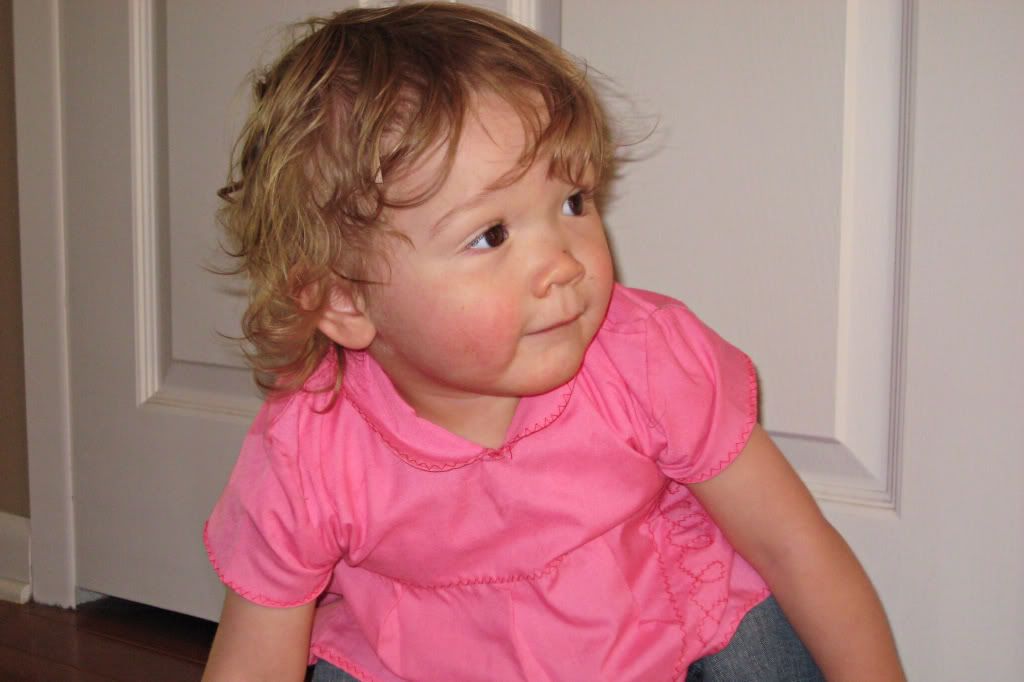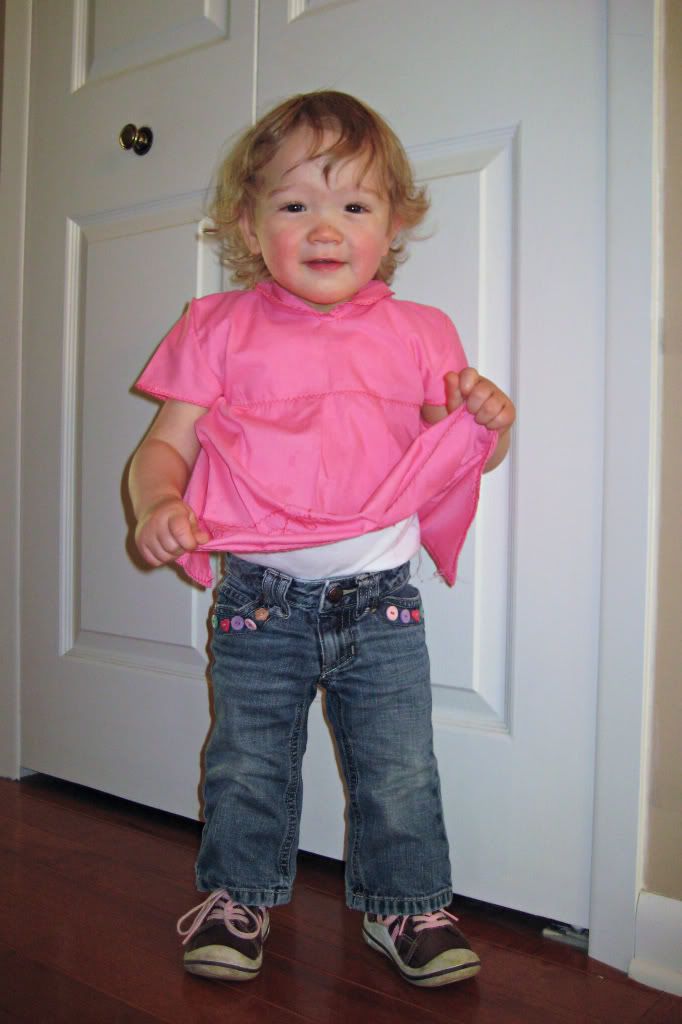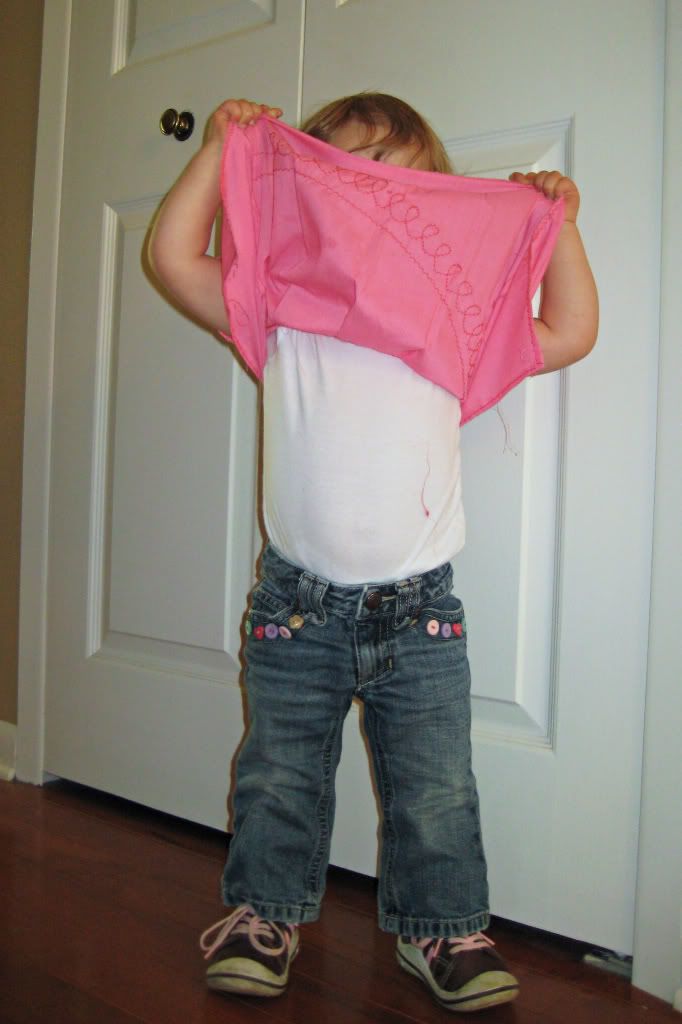 Not only is it a shirt... it also makes for a great game of peek-a-boo!