This weekend Rainah and I traveled back over to Novi to spend some time and today Rainah got to meet her Aunt Ruth for the first time. She was in town from Florida visiting and came over for a yummy bbq chicken dinner. It was a gorgeous day and the kids had fun playing outside for most of the day. Rainah and Talan both went without naps all day, and did great! We haven't seen Aunt Ruth since my baby shower, so it's been quite awhile. It was so great to see her and get to spend some time catching up!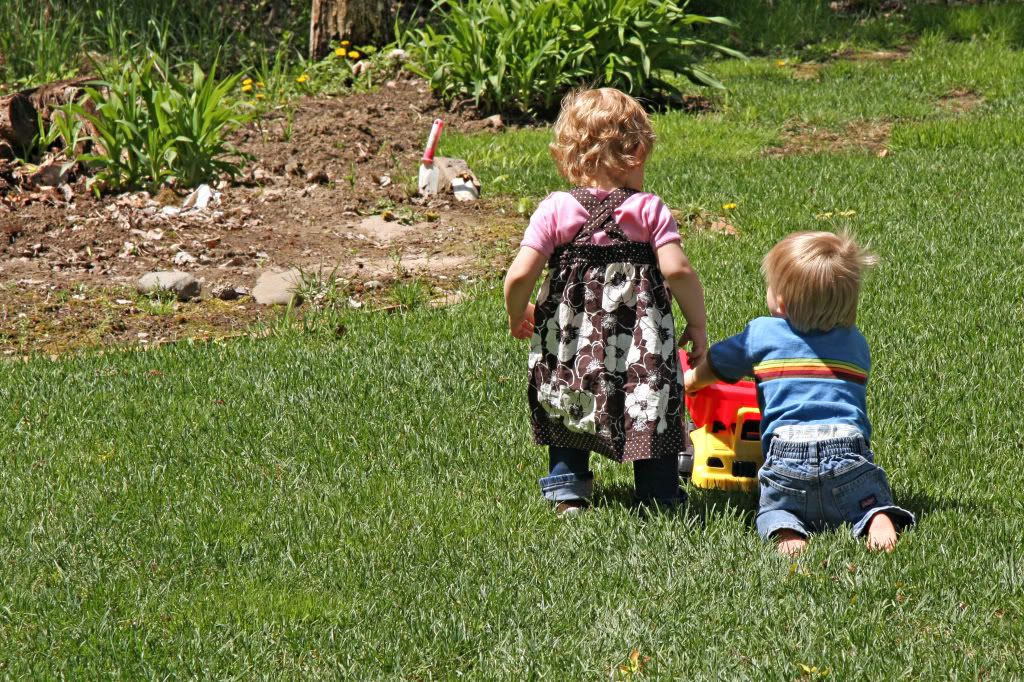 Rainah "helping" Talan push the truck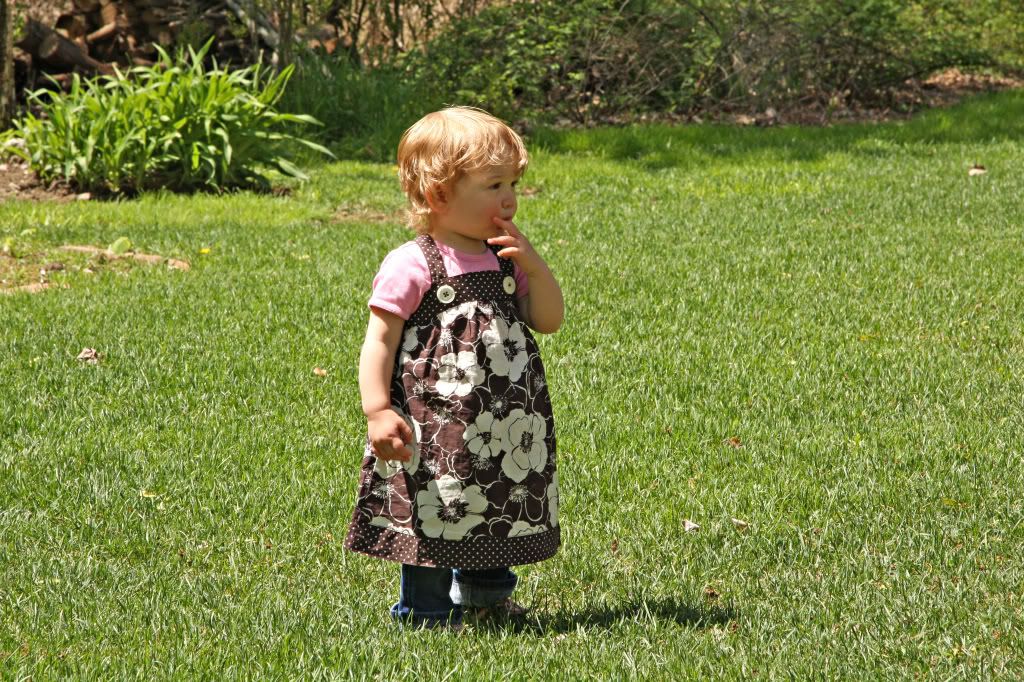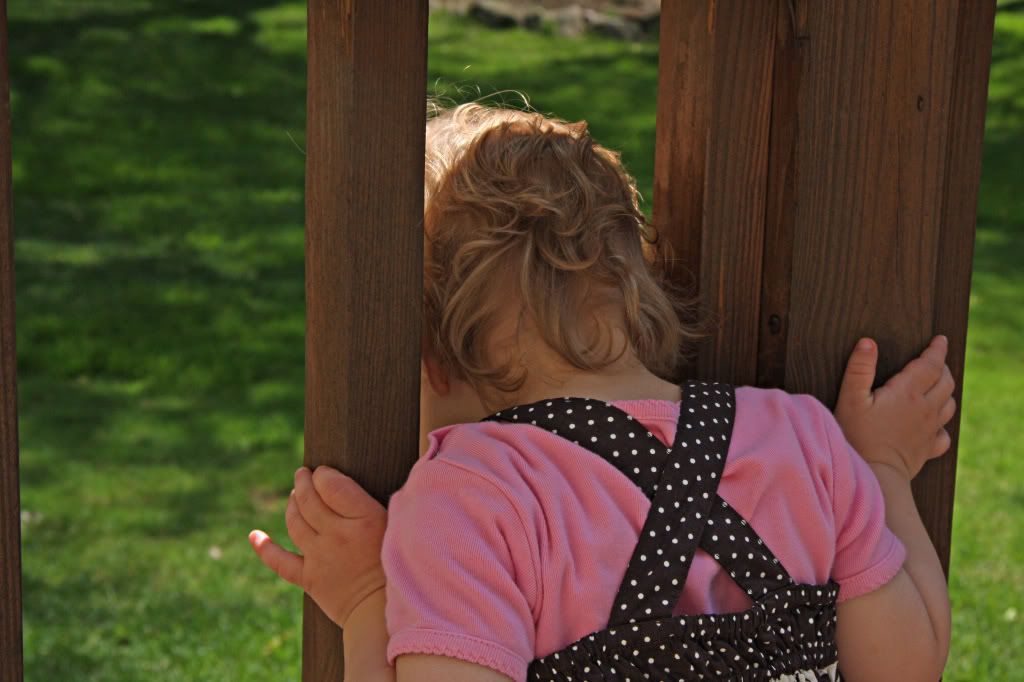 Rainah and her mama (thanks for the pic, Jill)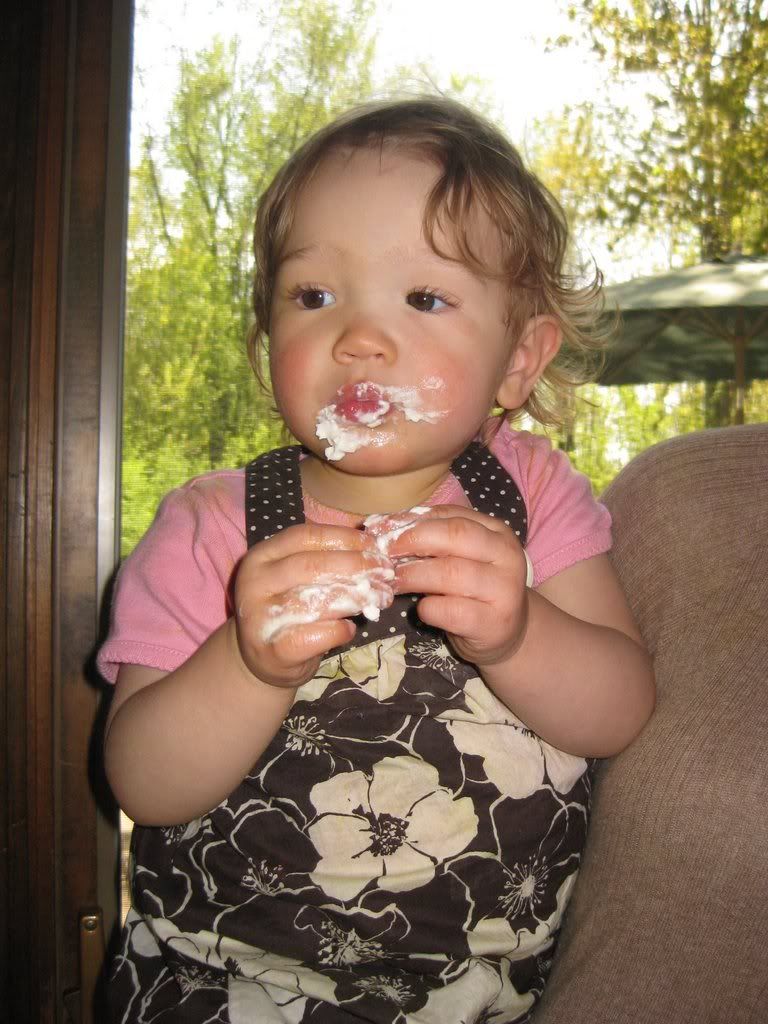 More cream puffs, please!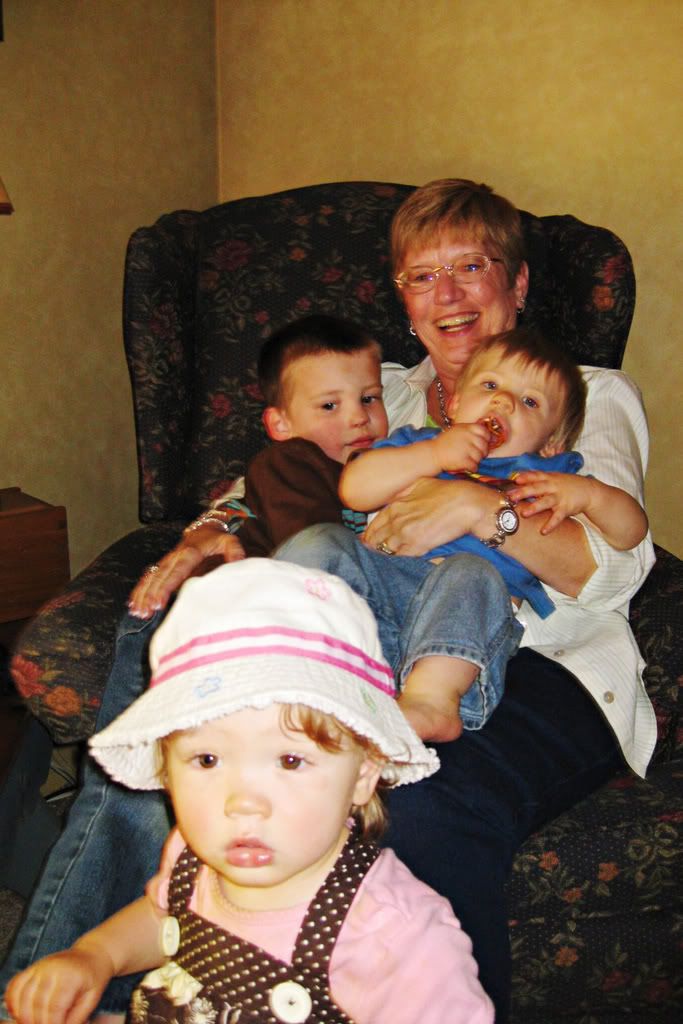 Aunt Ruth, Hayden, Talan, and Rainah