Wow! Kinda takes your breath away after 6 months of cold, snow, and being cooped up in the house. This afternoon I took Rainah to the park up the road to play some more with my new camera. I was going to get her on the swings, but she had so much fun running around and playing on the playscape that we never made it there. Hopefully we'll have lots more days like this one!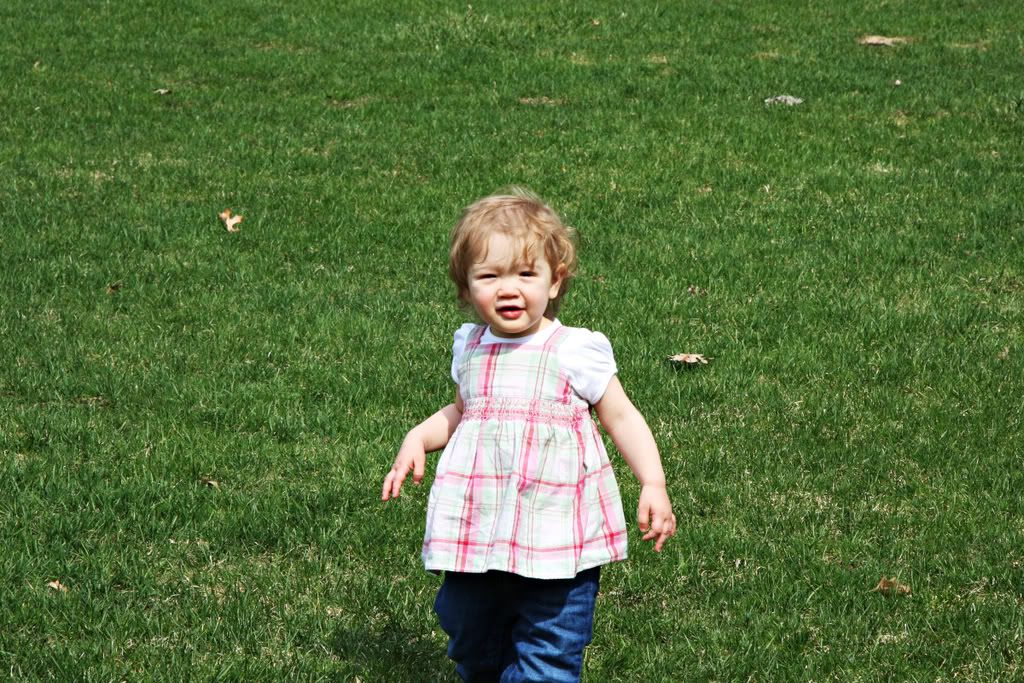 Look at that beautiful GREEN grass!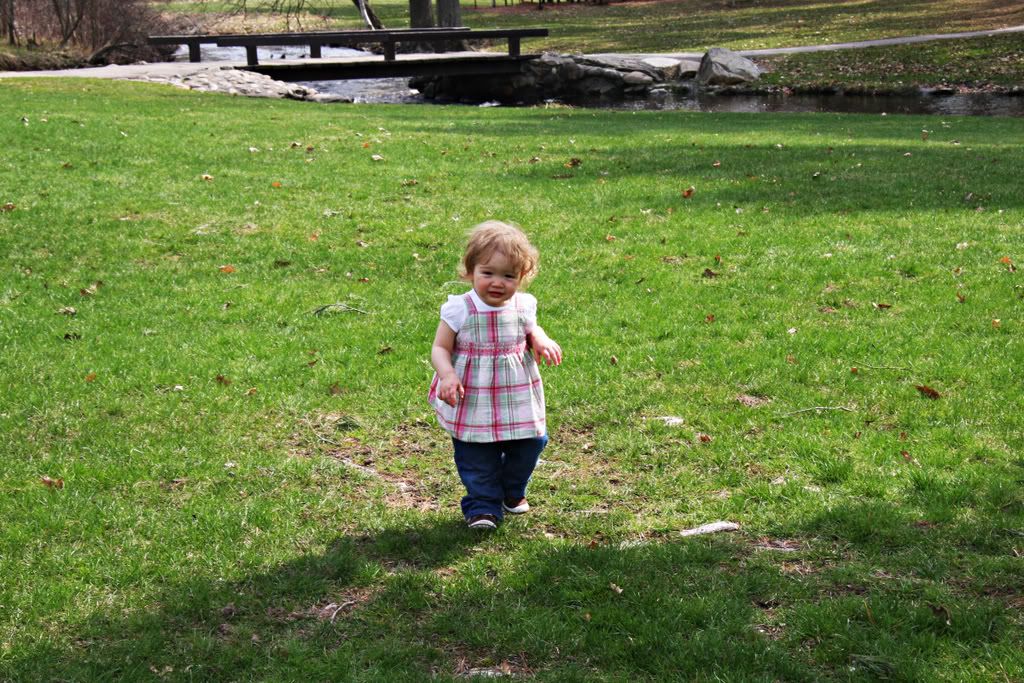 Juice break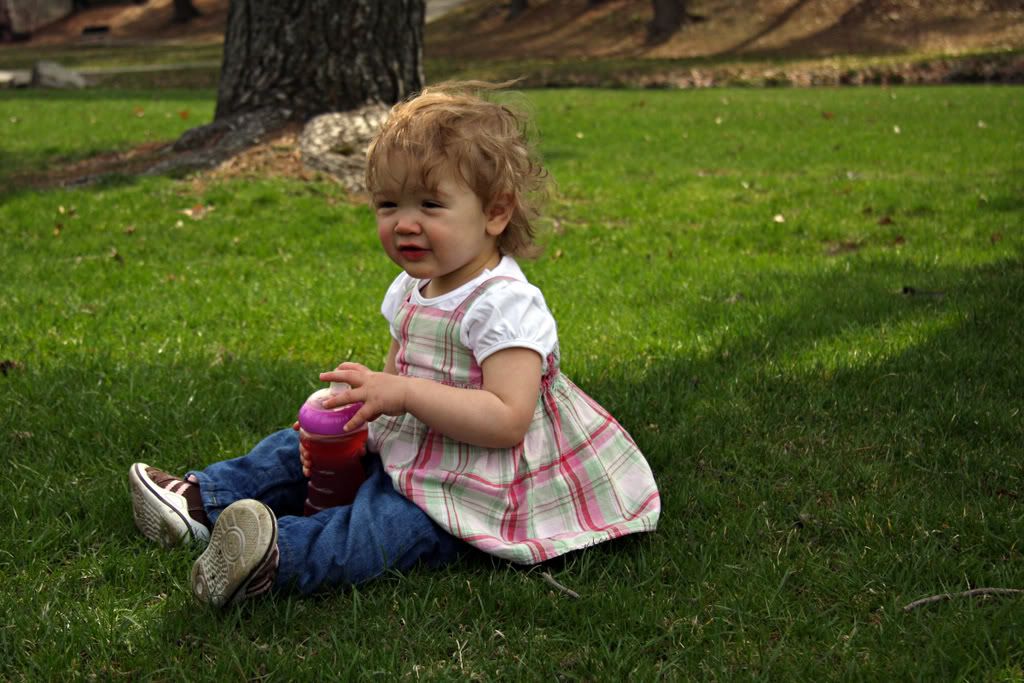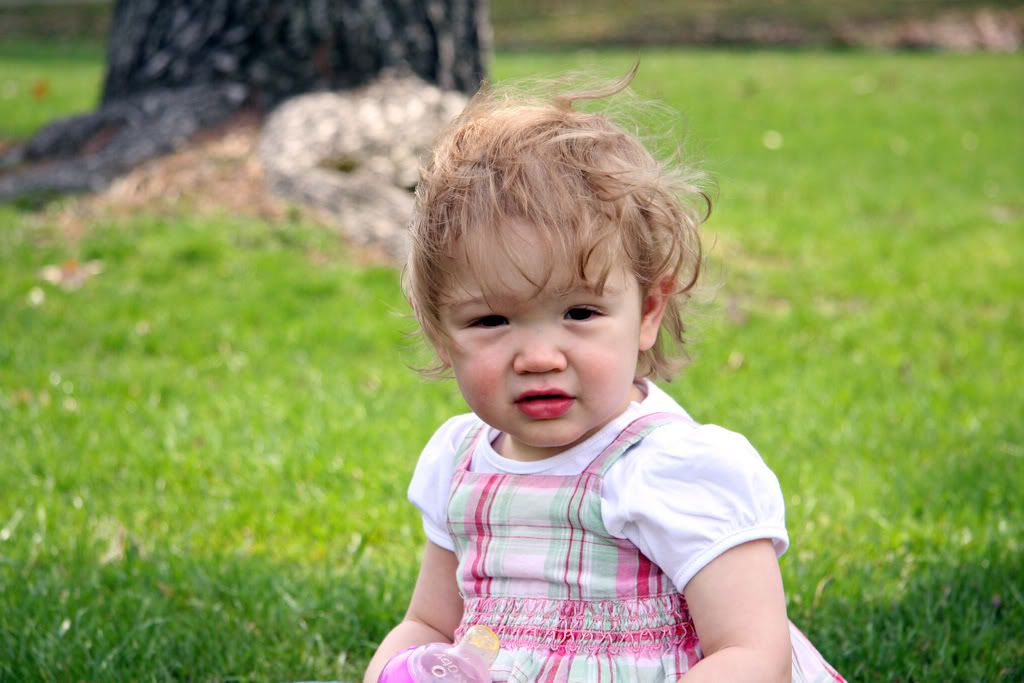 Gotta love those red pouty lips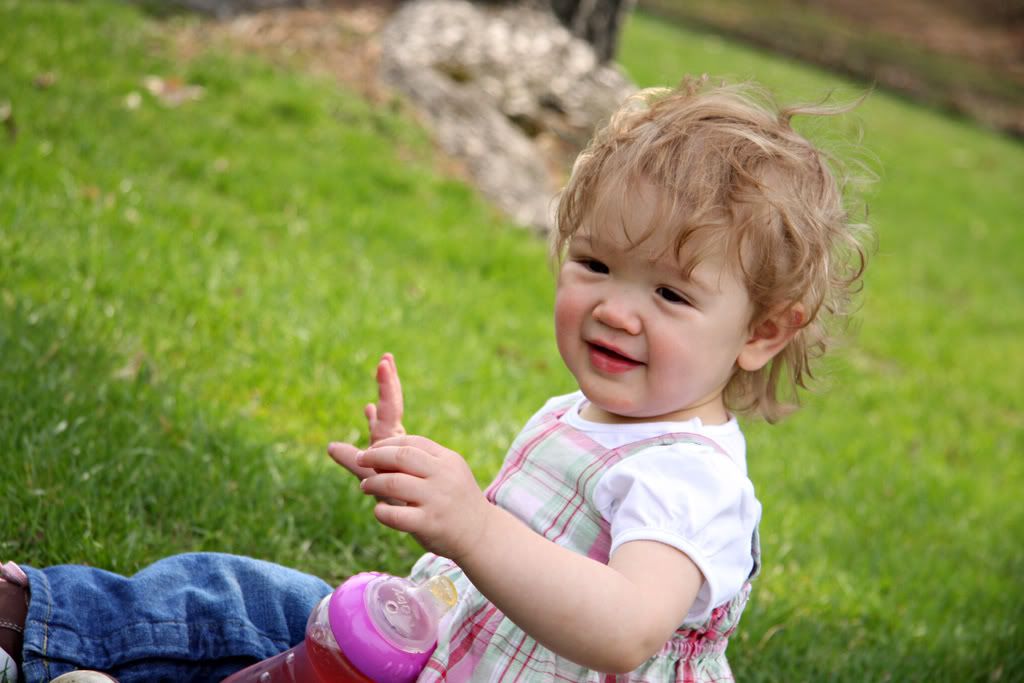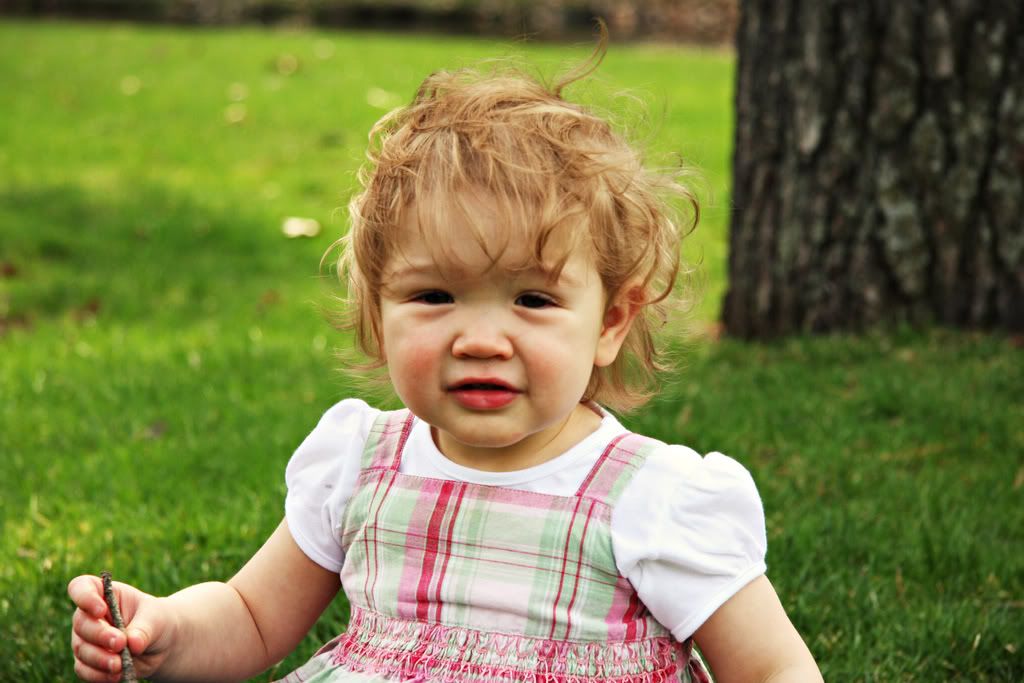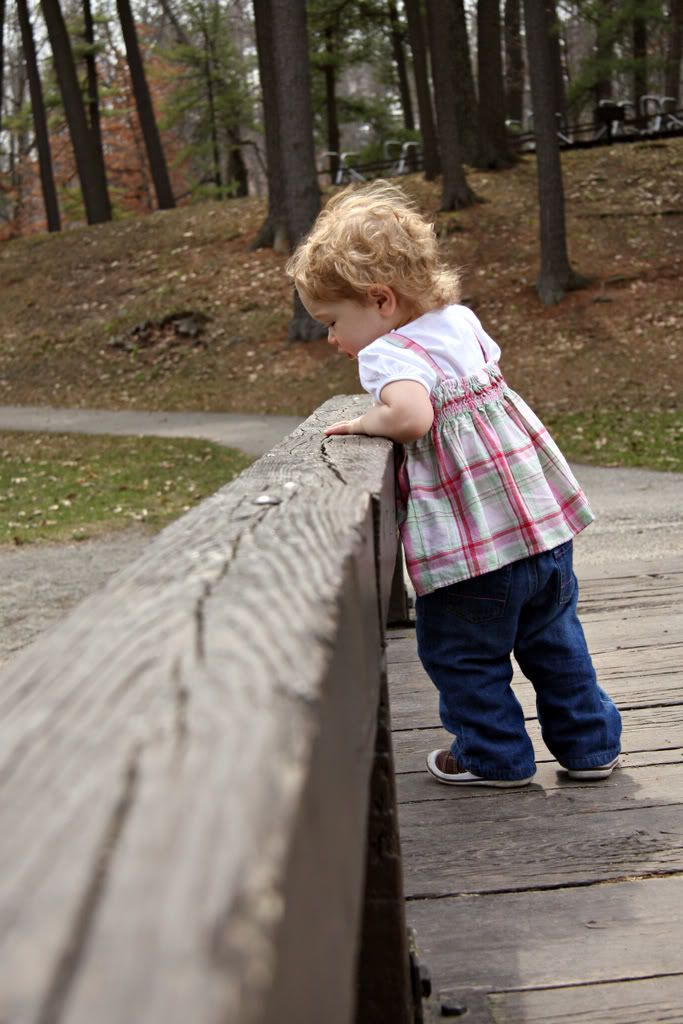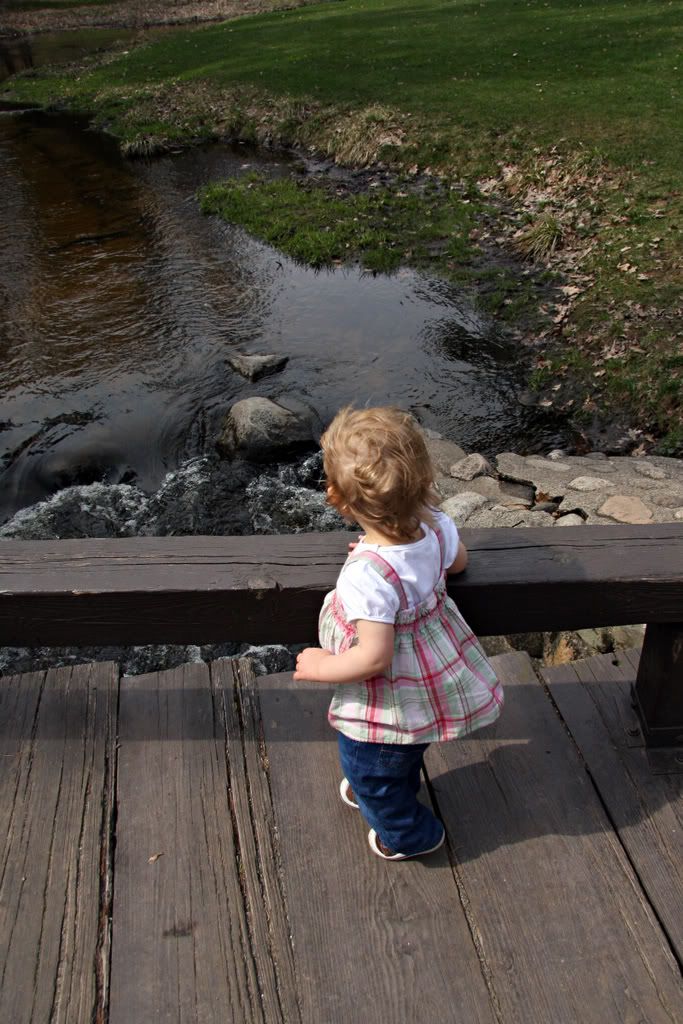 Climbing up- she's fearless!
That looks like fun!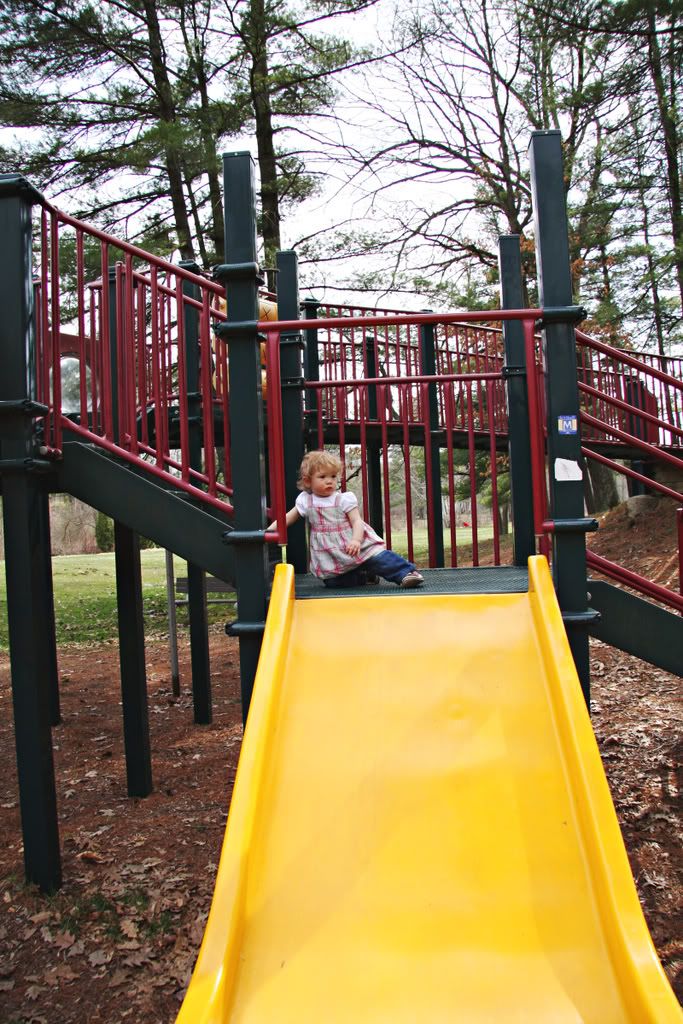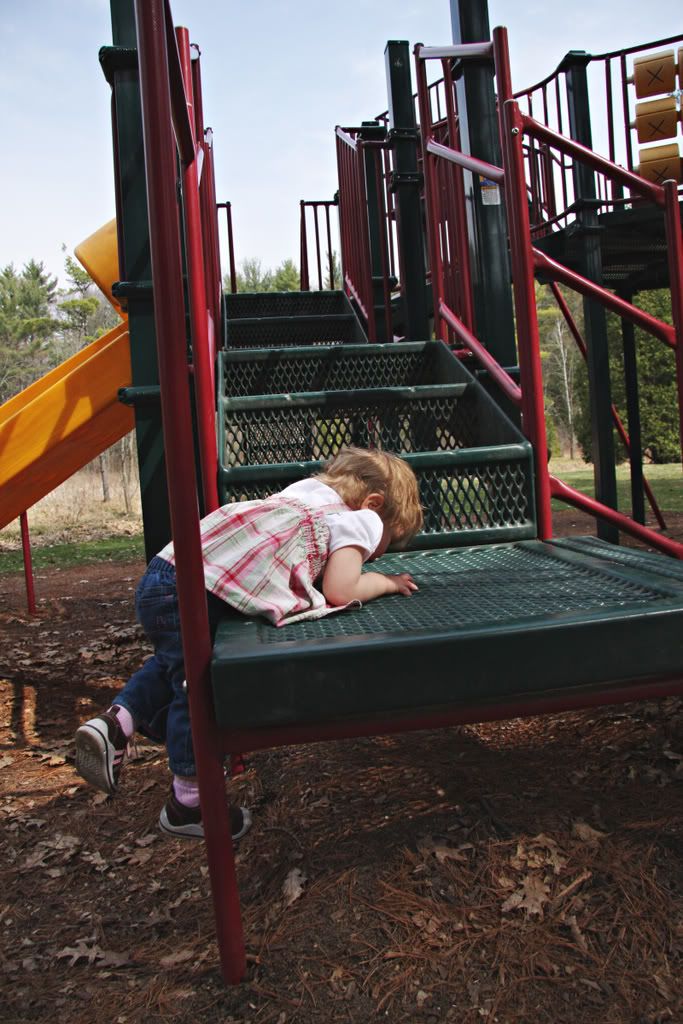 Help! (She kept doing this over and over...)