Today we took Rainah to the Children's Museum to play for a little while. It was super busy with lots of kids, but she still had a great time. Her favorite is still the ramp with the bells and golf balls. She tried carrying 3 balls at one time, climbed up on the bench, and let the balls go. She also had fun playing peek a boo at the ATM. She also LOVES riding in the elevator. She probably would have been happy just going up and down for hours. She's totally getting such a little personality and is voicing her opinions more and more.
I'm having a harder time getting photos of her because 1) she DOES NOT stay still, and 2) she will not look at me or the camera, and usually ends up just turning her back to me - very frustrating as I continue to try and work on basic photography skills.
But here are a few that captured today:
Her favorite thing at the museum - it took us forever to get her away from it!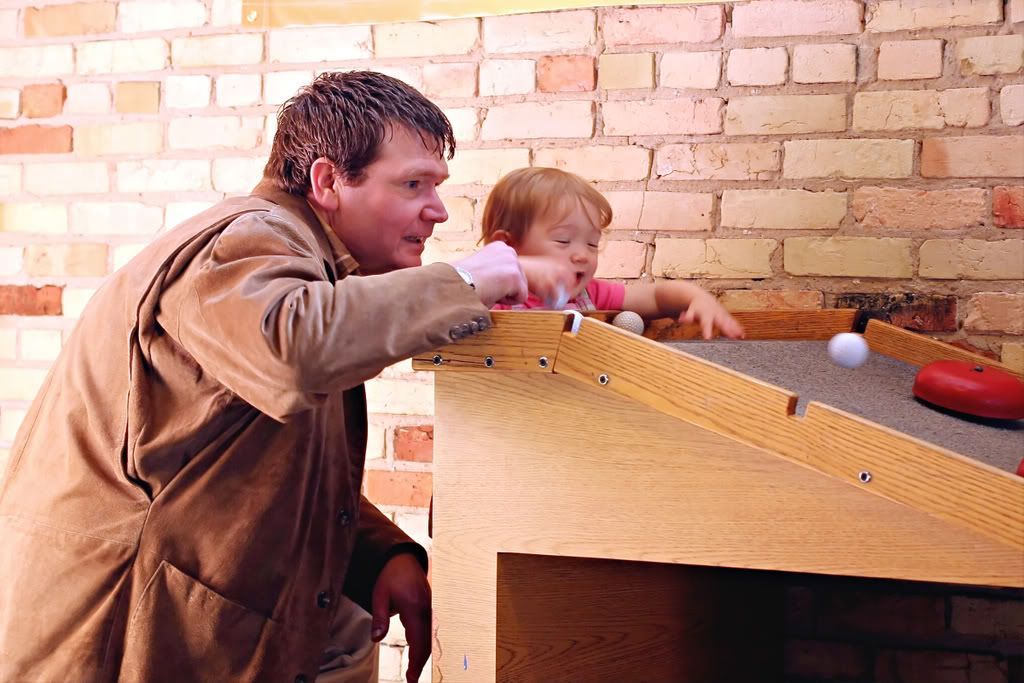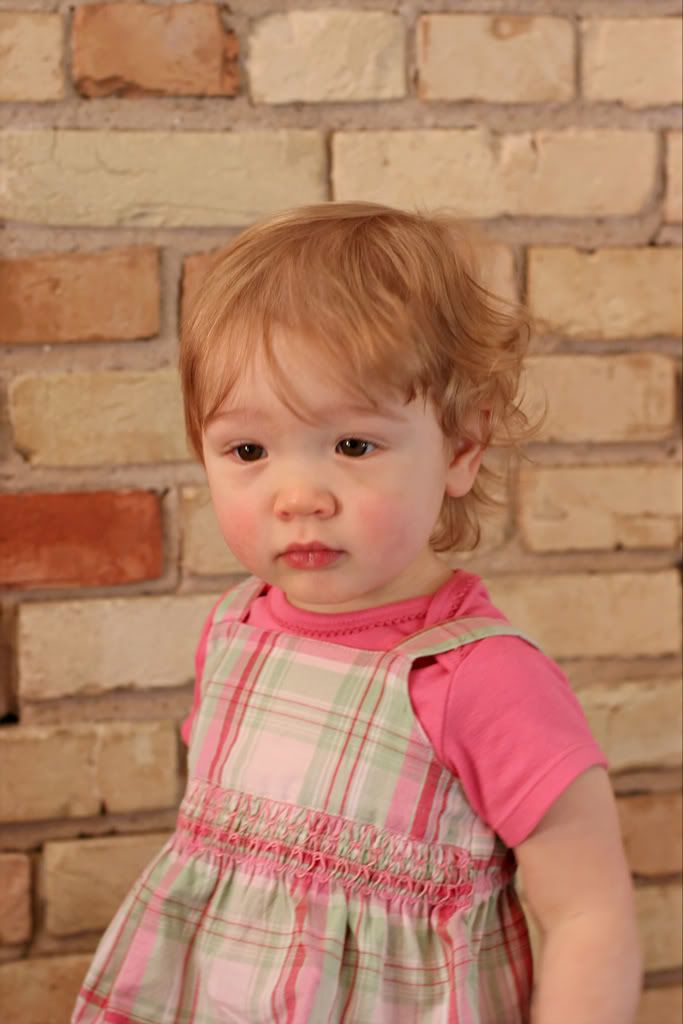 I just LOVE this brick wall and could probably get some fabulous photos in front of it if the girl would hold still for 5 seconds!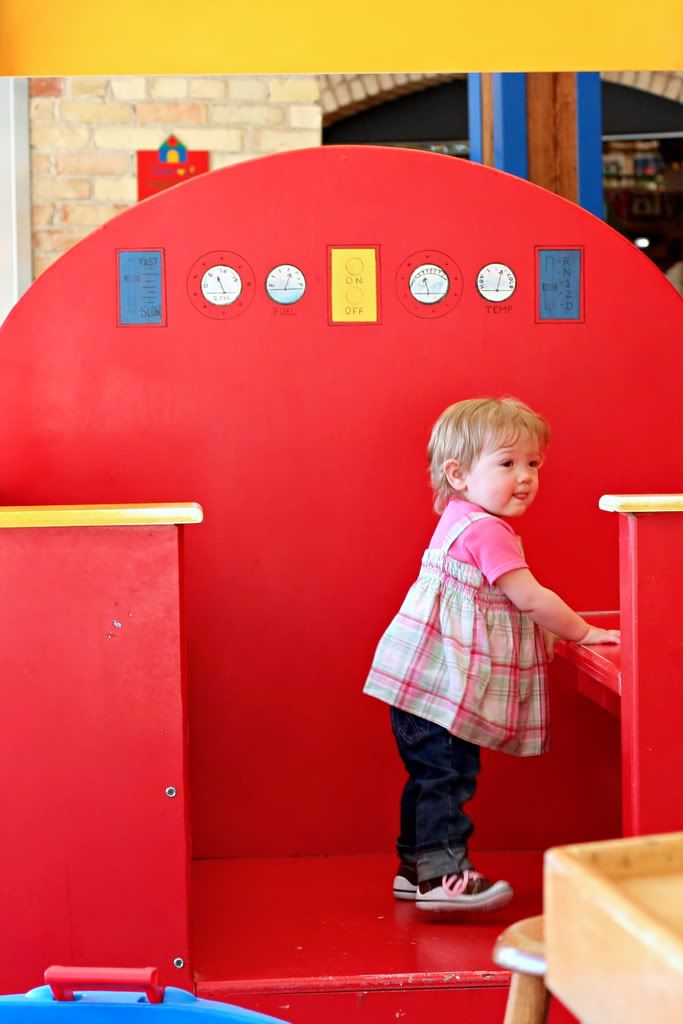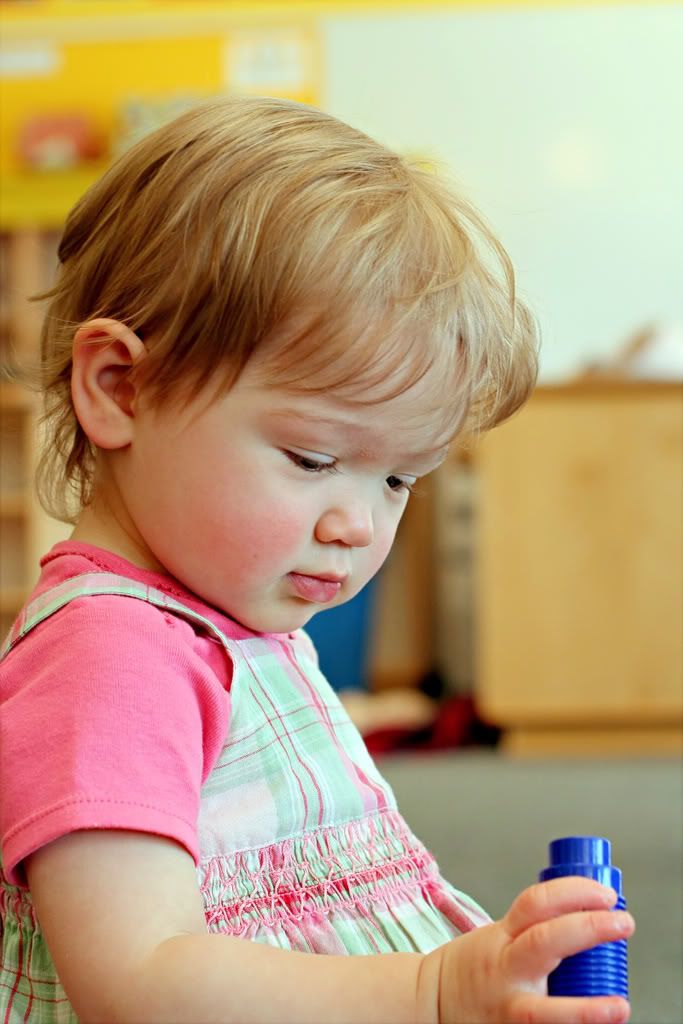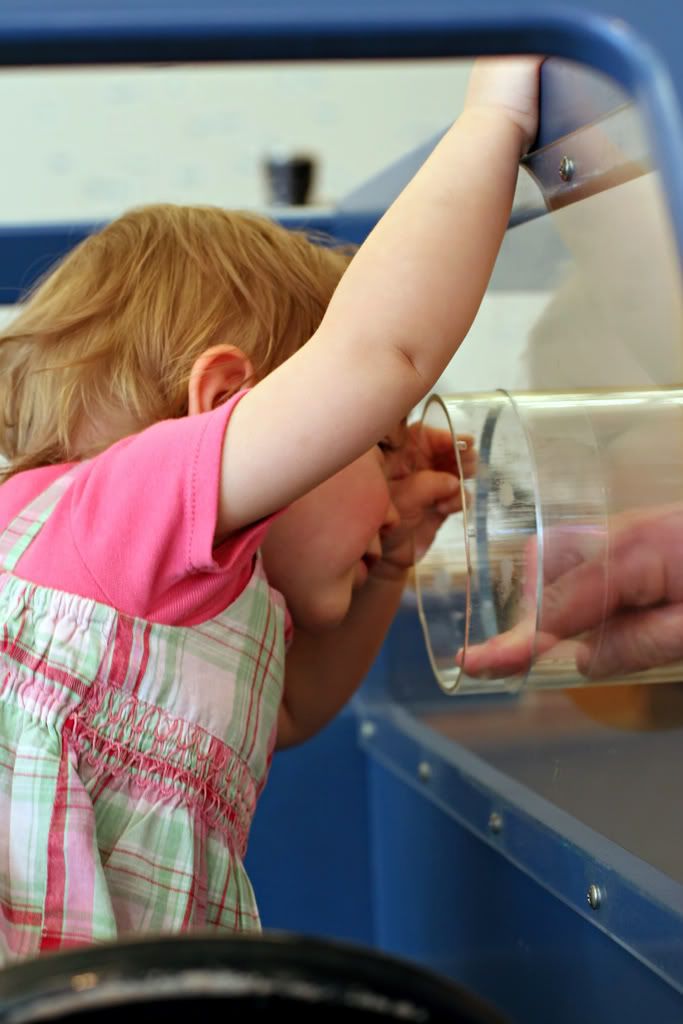 Playing with daddy at the ATM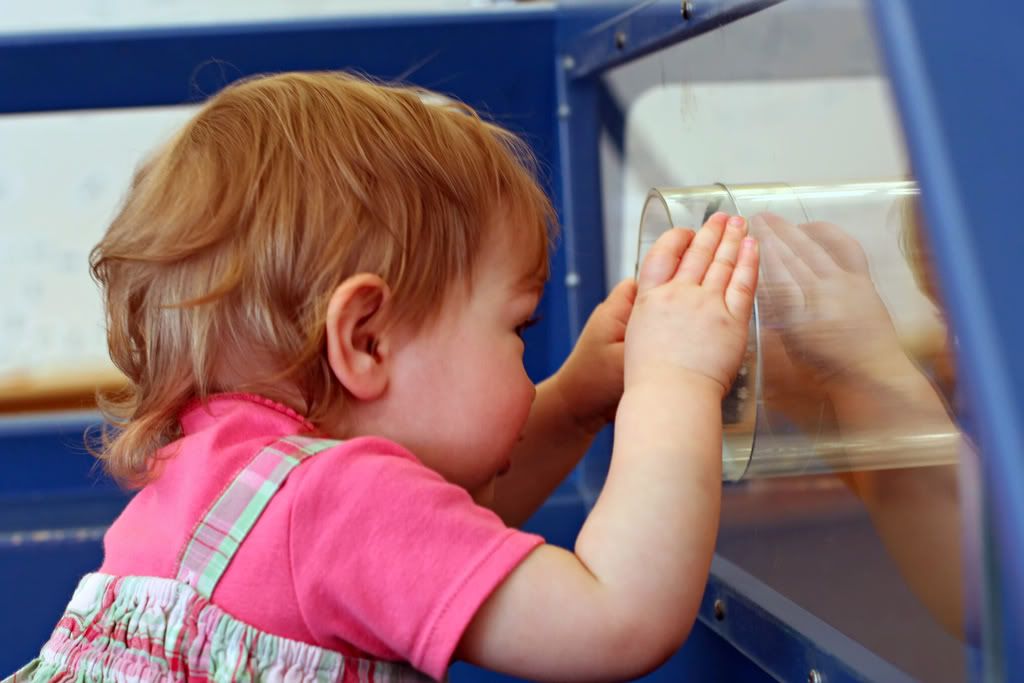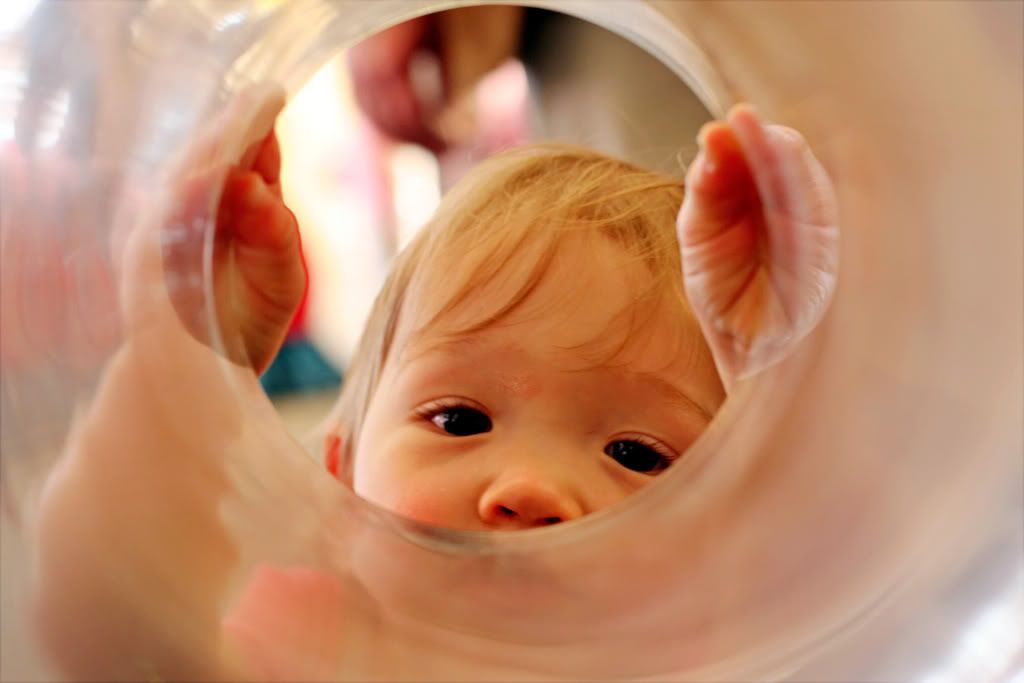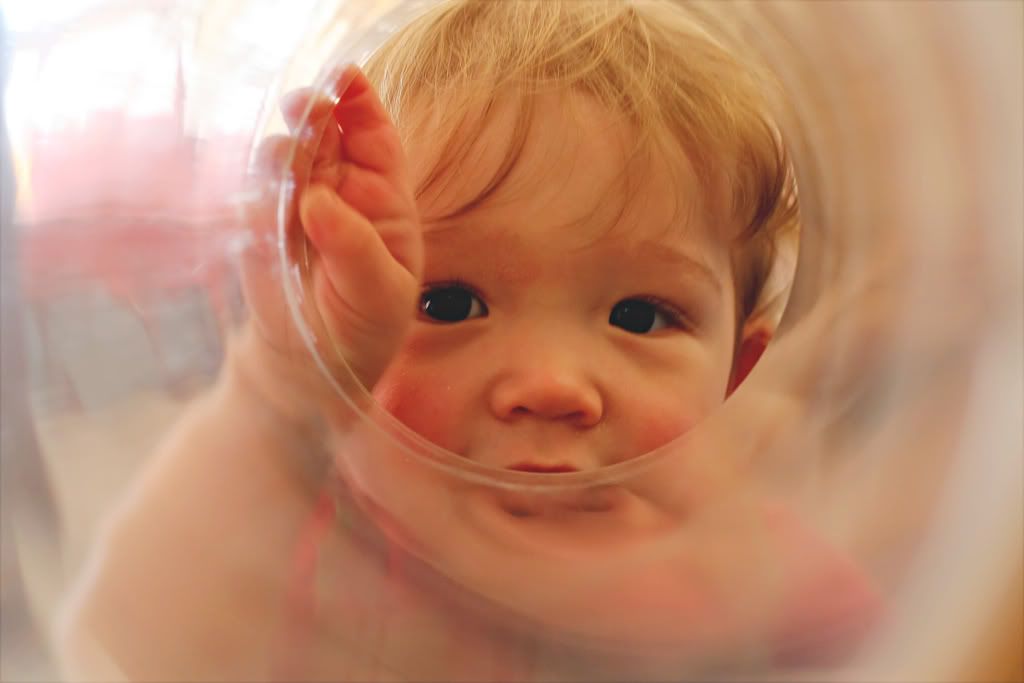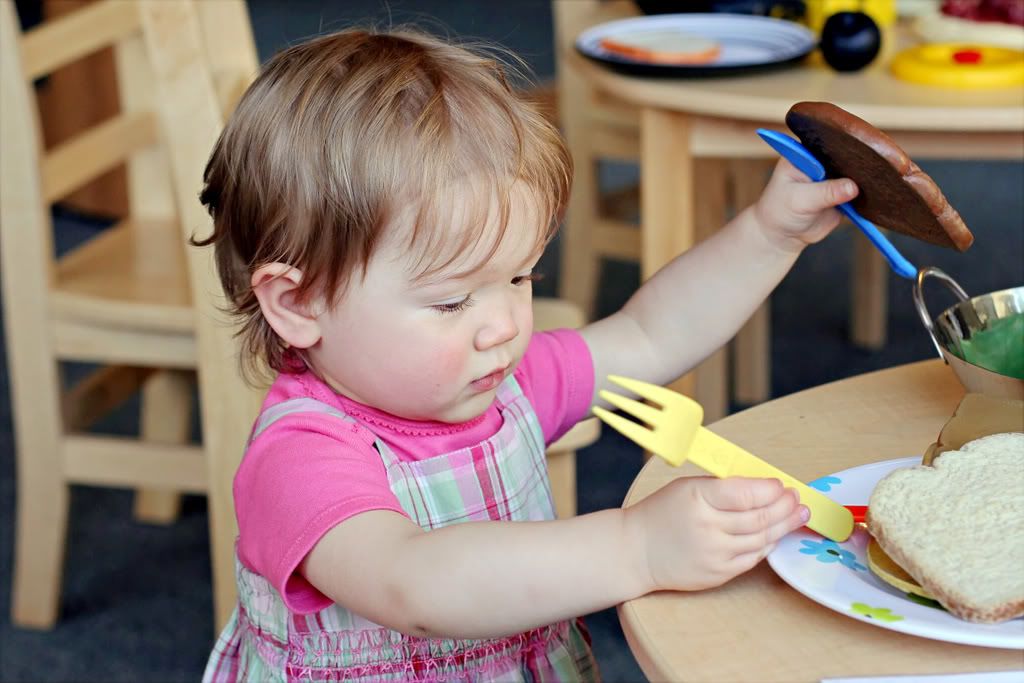 Cookin up some lunch
A nice lady offered to take our picture- she said that she guessed we didn't have very many of the three of us. How nice!