Rainah had quite a day today! It started out with our first swimming lesson; I thought we'd try it out and see how she did with it. She LOVES her baths, and seemed to really the pool we played in last summer in Arizona. It's just a 30 minute class for 6 weeks. We got there a little early and there was another class going on so we watched for a little while. Then we got in... and as soon as I got to the bottom step, she started screaming. And she cried and cried and cried. And clung to me like she's never clung before. The arms around my neck and legs wrapped around my waist. She went under a few times, which made her even less happy. So we'll see how this goes. :) Unfortunately since I was in the pool, there are no photographs from this class; hopefully Don will be able to come watch a class or two and get some shots. They'd just be of her crying, anyway.
So when that was over, we went and had a quick girls' lunch at Chilis since her doctors appointment was at 12:45 and there was no point in going all the way home. Her appointment went well and everything looks and sounds good. She weighed in at 23.8 pounds and 31 inches tall (which I think was off by an inch or two- Don and I measured her later and came up with between 29-30 inches). We thought we were gonna have an easy appointment with no shots, but she ended up having to get two. Don left for that part. She just cried for a minute, though, and was running up and down the hall a few minutes later.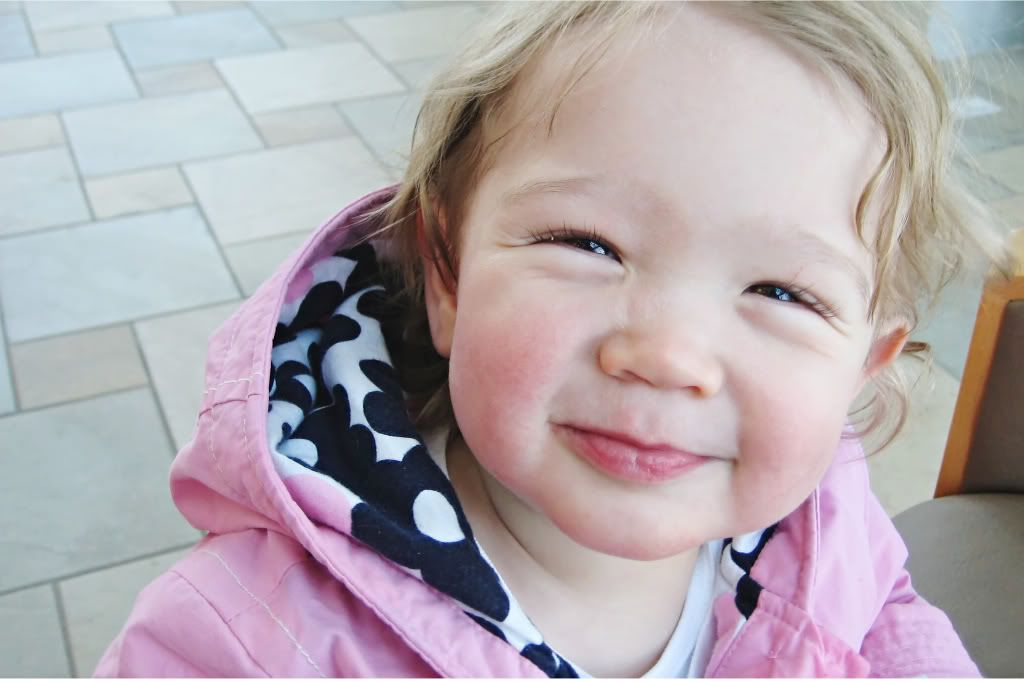 In the waiting room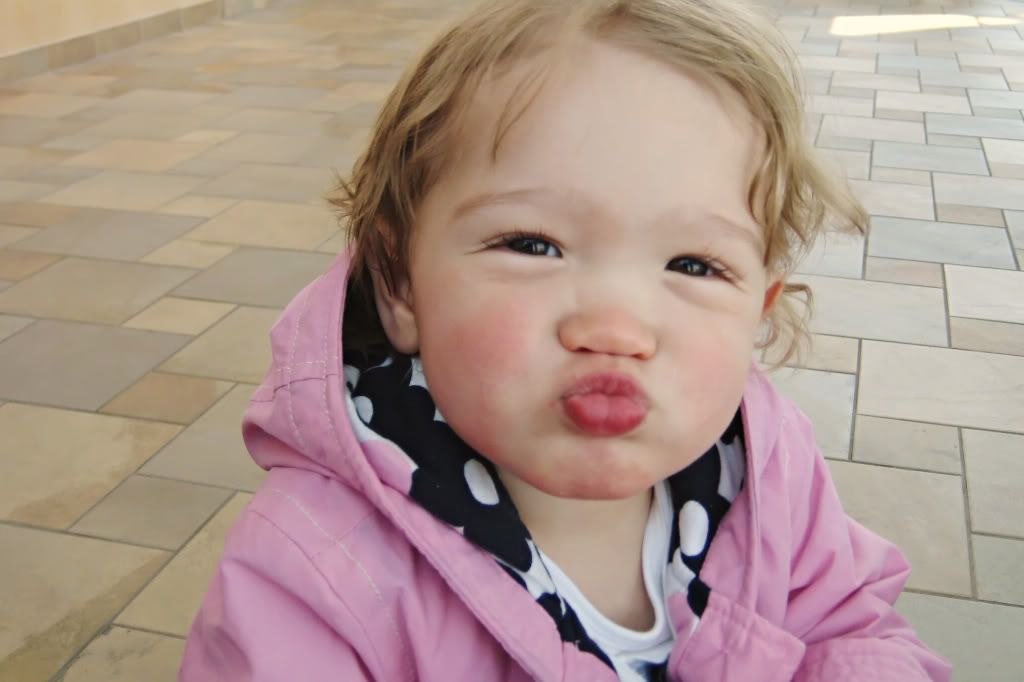 Kisses from Rainah :)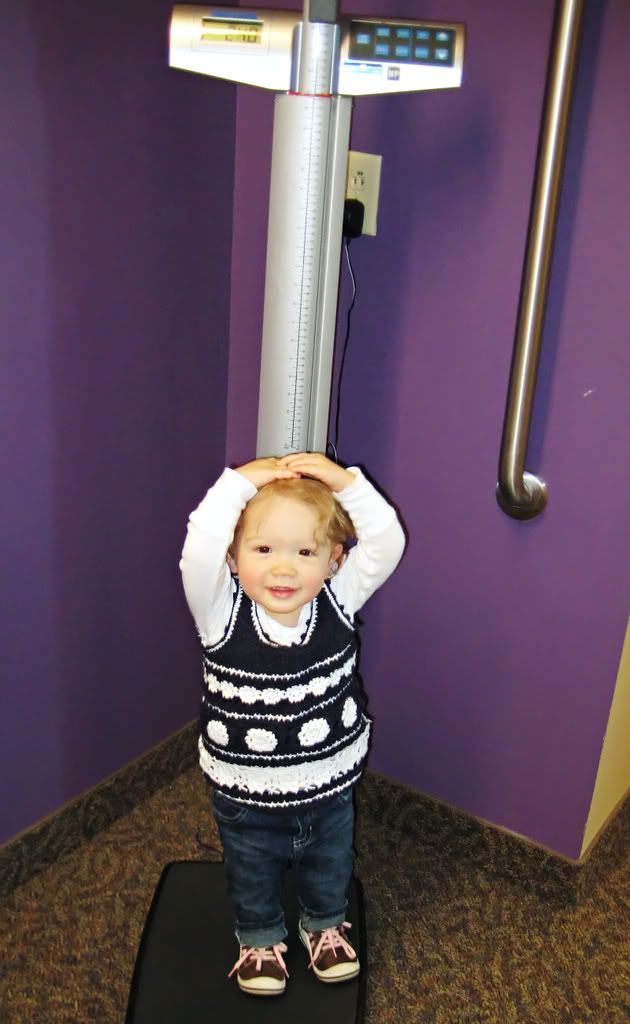 Rainah is SOOOO big
She crashed in the car and I put her down for her nap when we got home. Did our usual thing, had dinner, then it was bath time.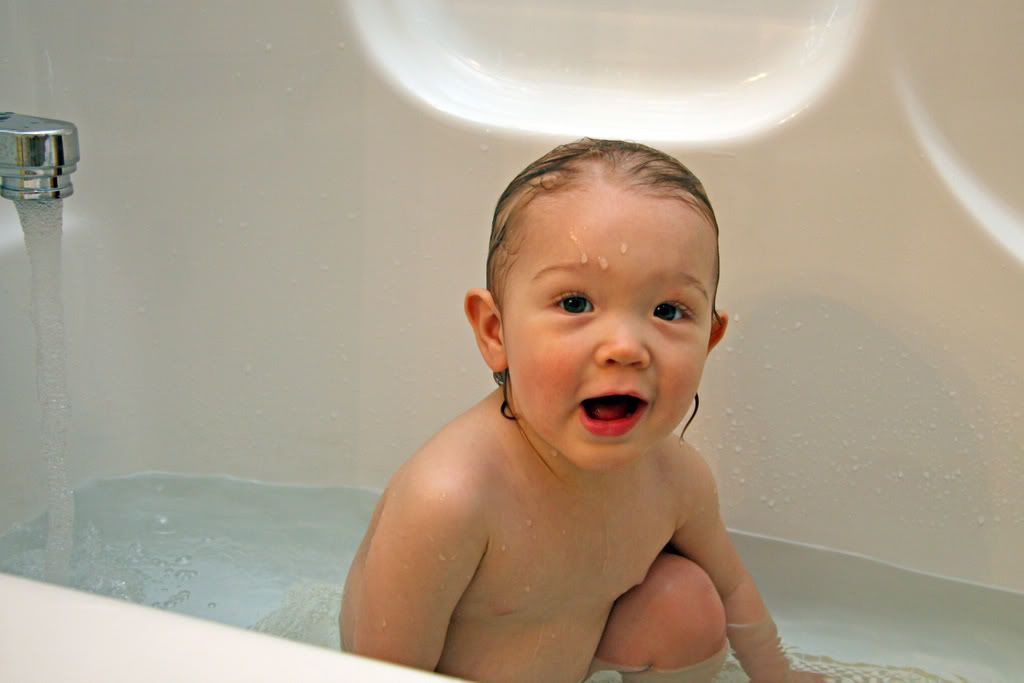 Look at that TANK!!!!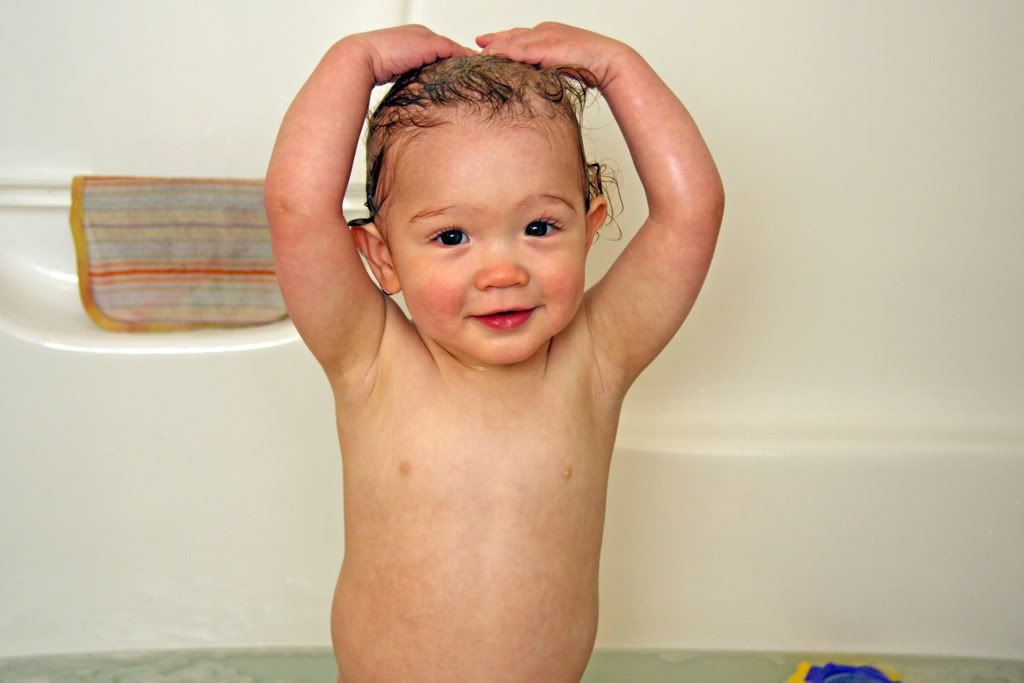 As we were walking down the hall getting ready to come downstairs, I didn't realize that she was right on my right side and I ran into her, sending her falling right into the corner of her doorway. She started screaming and I picked her up to see blood coming out of her mouth. I cleaned it up and she calmed down pretty quickly considering, but her top lip just continued to swell up through the evening. I feel sooo horrible.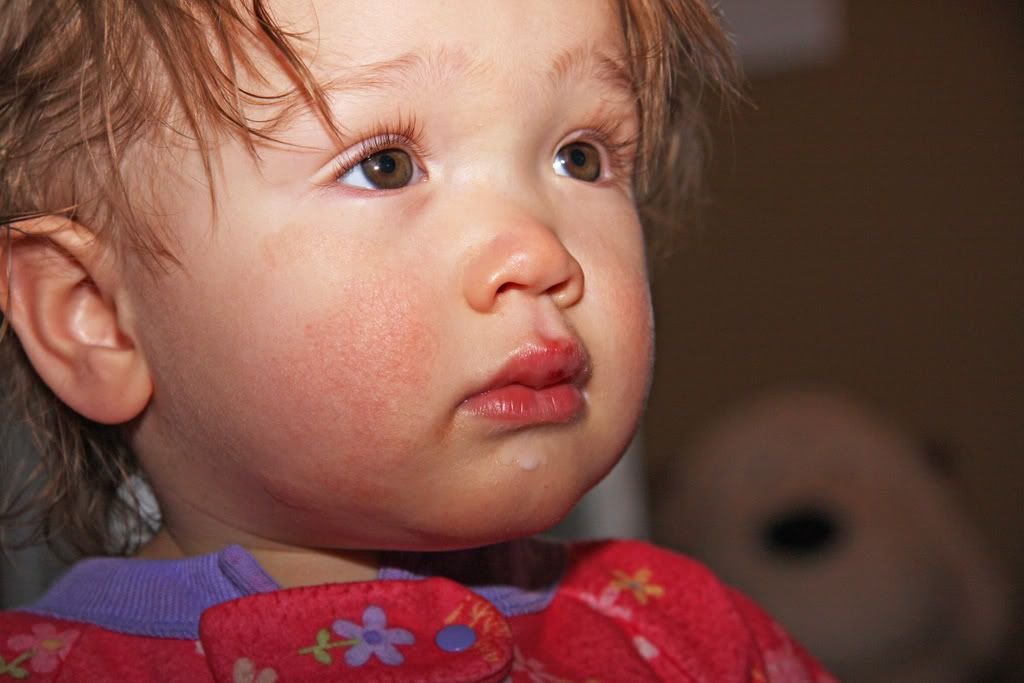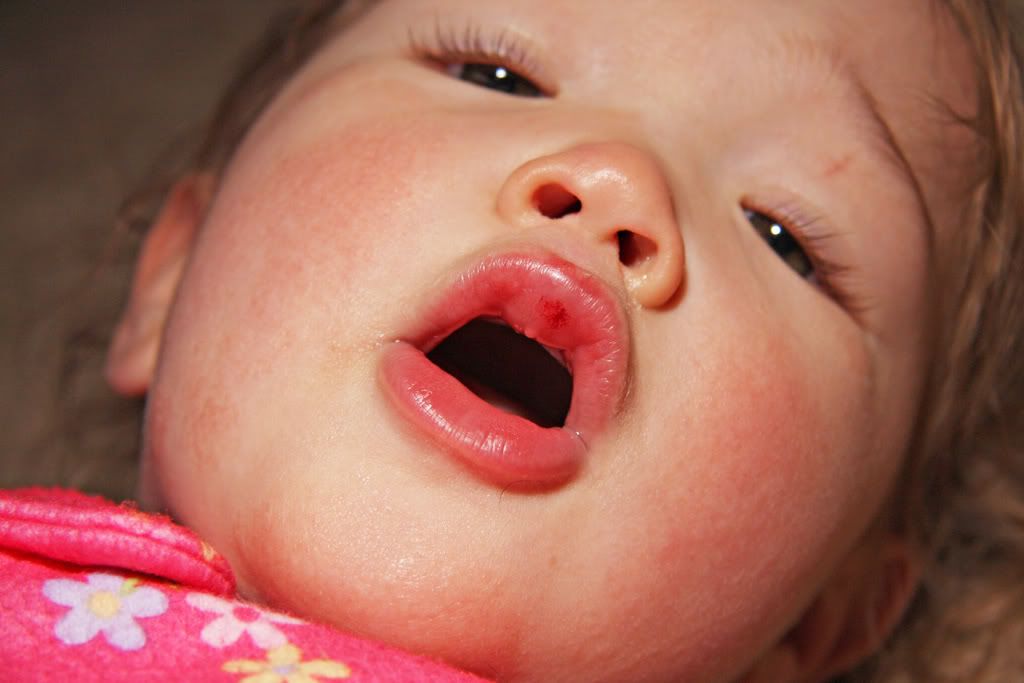 So as I was soothing her, of course she wanted to read. She has 2 sets of little alphabet books; one for each letter. She pulled some out and the one on top was the letter "N". She stood up and came over to me and pointed at my necklace. Now, the other set that she didn't have out, does have a cartoon picture of a necklace for the letter "N". This one didn't, but she didn't even open it up. I couldn't believe it. Then we get to the letter "S" and one of the pictures is a snowman. She gets up and starts walking into the kitchen, so I figured she was done reading, but then I saw her standing at the kitchen table pointing to her place. Then I realized, she has a placemat with snowmen on it. CRAZY!!
Oh, and she also said, "Mama" a bunch of times tonight. She's never even tried to say it. Not sure if she knew what she was saying, but I'd like to think she did. Maybe that knock in the head made her a genius.