Yesterday after our fun at the Kent County Youth Fair, we headed out to Muskegon to see Fireflight play at the Unity Festival. We weren't sure how she would do, but figured we'd try it out. Because we were with the band, we got in before the gates opened and the kids got to play on the playground that was there. It was set up great, and they had an area with games for older kids, and an area for younger kids, complete with bounce houses, games and prizes. Rainah's always up for the bounce house, and had a blast jumping around with her cousins. She played a few games and won a coloring book, after which she spent a good 20 minutes asking me for crayons so she could color... I finally got her to forget about that by throwing her back in the bounce house. We walked around a bit, got some food, danced to some music, and finally, Fireflight came on. Don watched Rainah so I could take some pictures, but a few minutes into it, security came over and asked if I would come with him. He said they needed to check out my camera. Then someone else told me that camera's like that weren't allowed and I was going to have to go turn it in to Lost and Found and pick it up later... it had something to do with the band's riders. I told them that I was with the band, and they had to go and get someone else to come talk to me. I explained to him that I was with Fireflight and he said that I'd better not be screwing with him or he'd be pissed. Then he said that I would have to come behind the fence to take pictures so that people in the audience knew I was with the band and that was why I had the nice camera. So, whatever. I took a few photos, but everyone else I was with was on the other side of the fence, so I put it away.
Rainah had a great time and did surprisingly well. We left Muskegon a bit after 10 and she didn't even fall asleep until we were about half way home. We had a great time! Thanks again, Justin!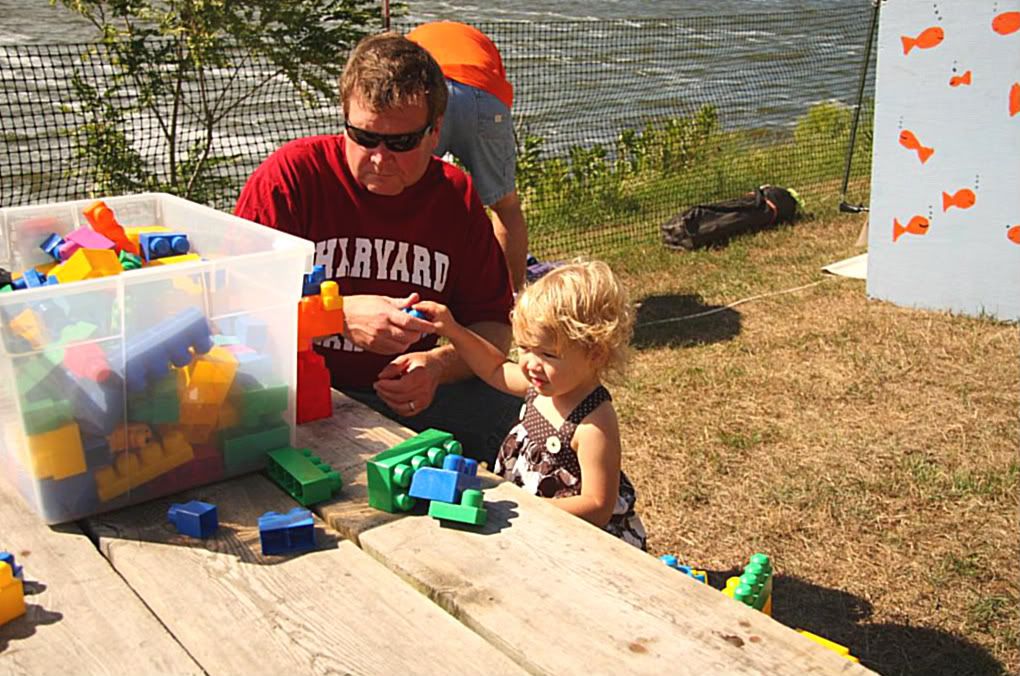 Building with daddy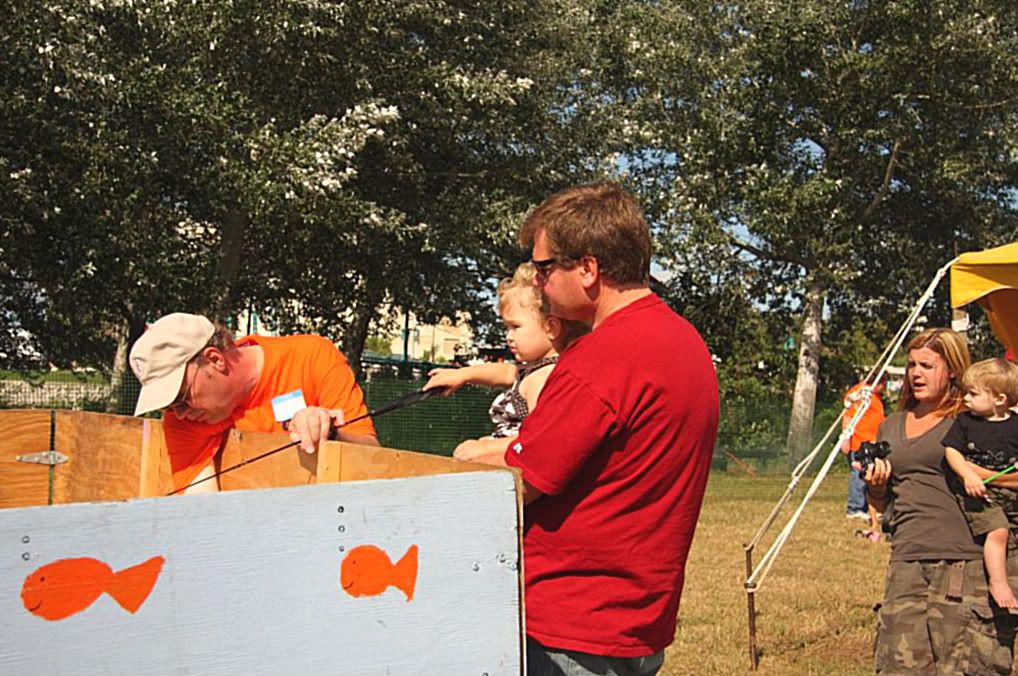 Fishing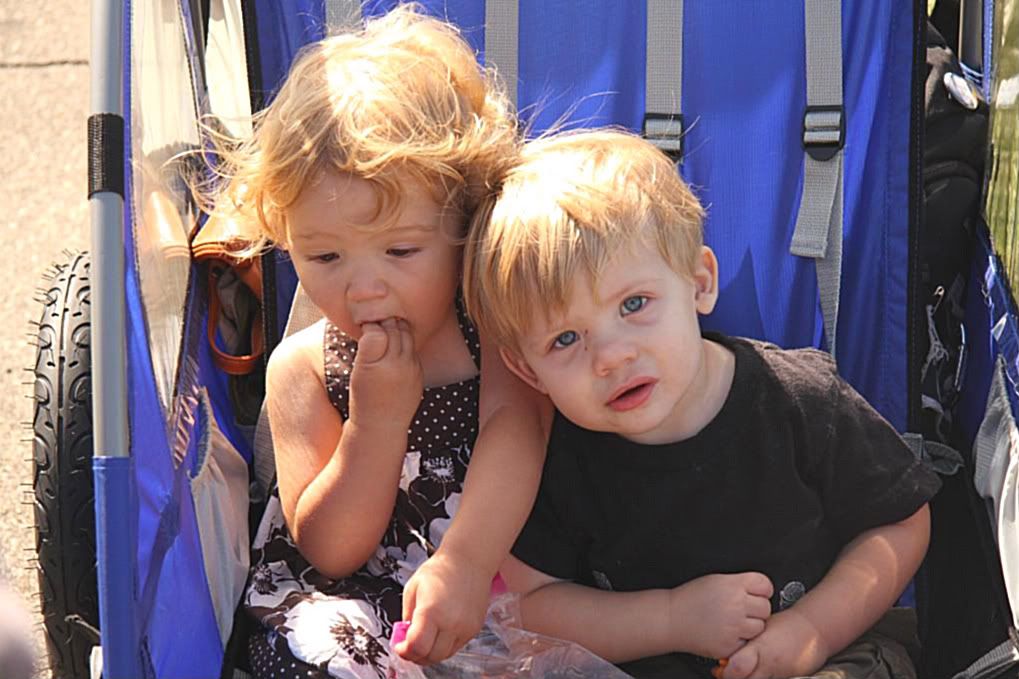 Awww; cousins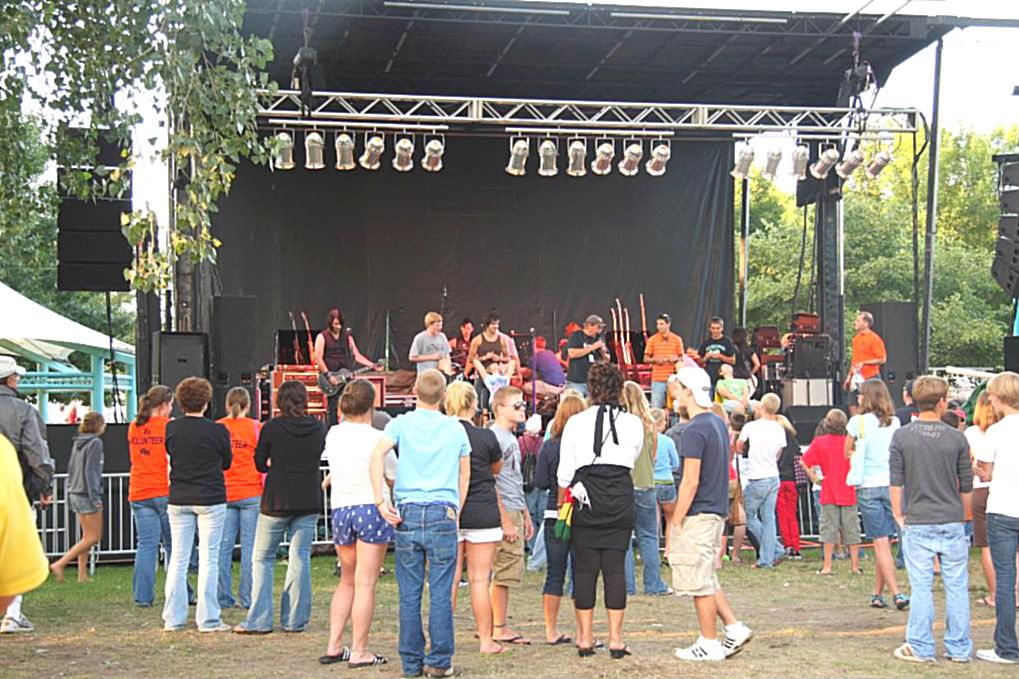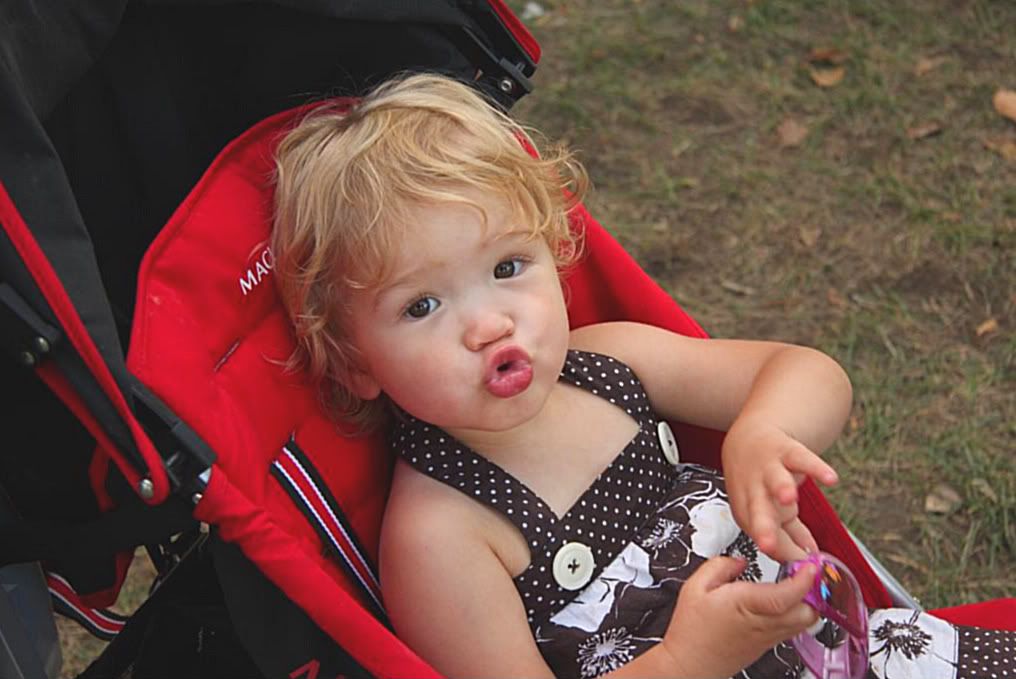 Hanging out during soundcheck
Watching uncle Justin play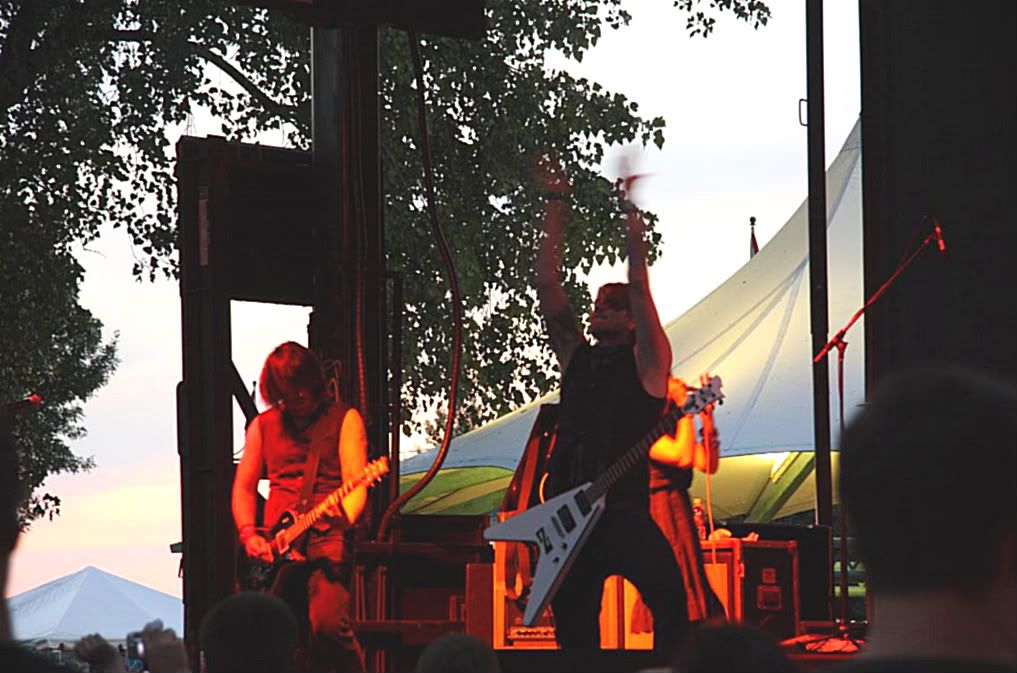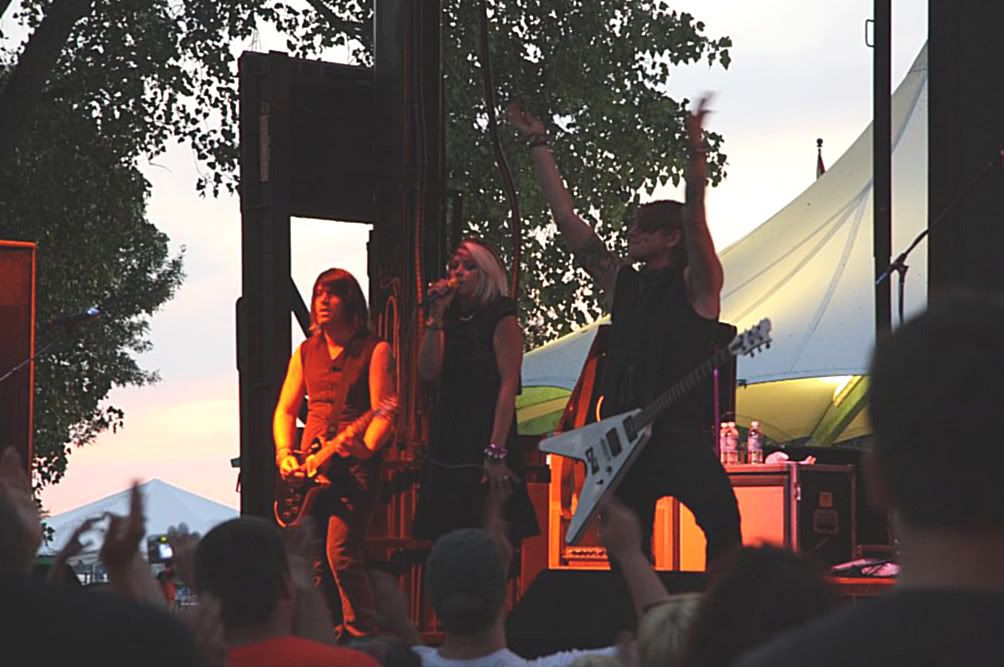 It's been a LONG day!