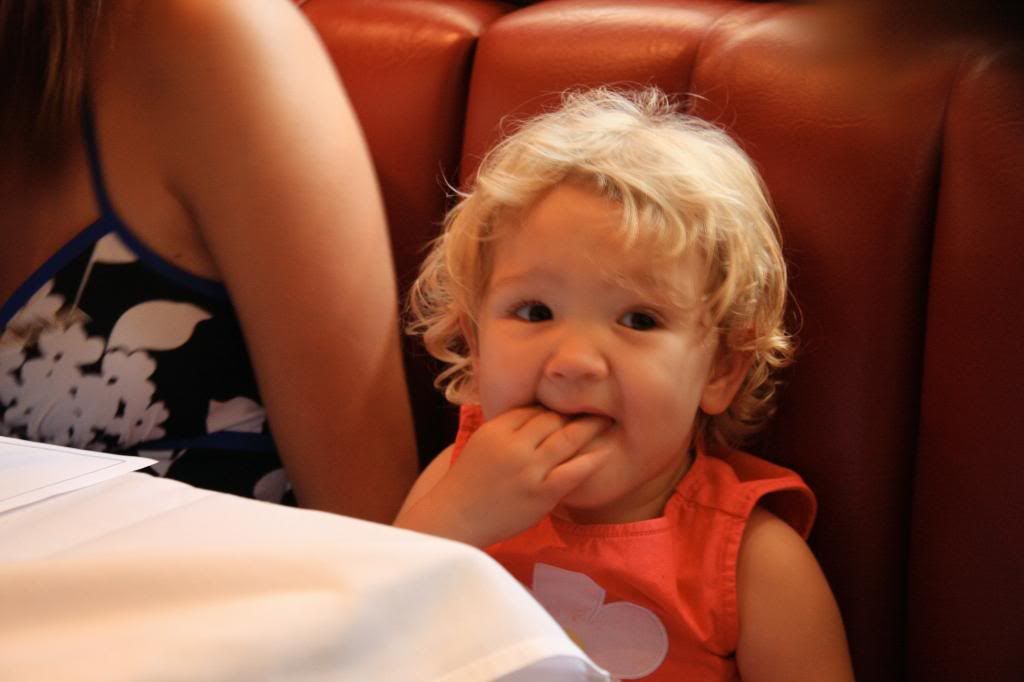 Tomorrow is the big day!  So we were super busy today getting everything ready and set up.  This morning at 9am, Jessica, Jill, Teresa, Robin, myself, and Rainah took a few car loads of things over to Barnstormers (site of the reception) and got everything set up; luckily (for us) a previously scheduled wedding for today was called off so we were able to get in this morning instead of having to do everything tomorrow morning.  
We set out the favors, set up the Wish Tree table, signature mat, candles, and some other fun things.  Everything came together great and is going to look beautiful.  
Afterwards we headed back to mom and dad where people started arriving; it was so great to see family and friends and have them meet Rainah. 
We headed out for Kellogg Park around 3pm and practiced our catwalking :)  It was a beautiful evening.  Afterwards we went out to Johnny Carinos for an amazing dinner and delicious cake.  It was great meeting Justin's family.  
Don took Rainah back to the hotel (it was a very long day for her) and I met up with most of the rest of the wedding party at Zap Zone for some sweet laser tag, which I totally suck at.  It was fun times, though.  Can't wait for tomorrow; I can't believe my baby sister is getting married!