This year's Christmas card (click on the photo to enlarge it):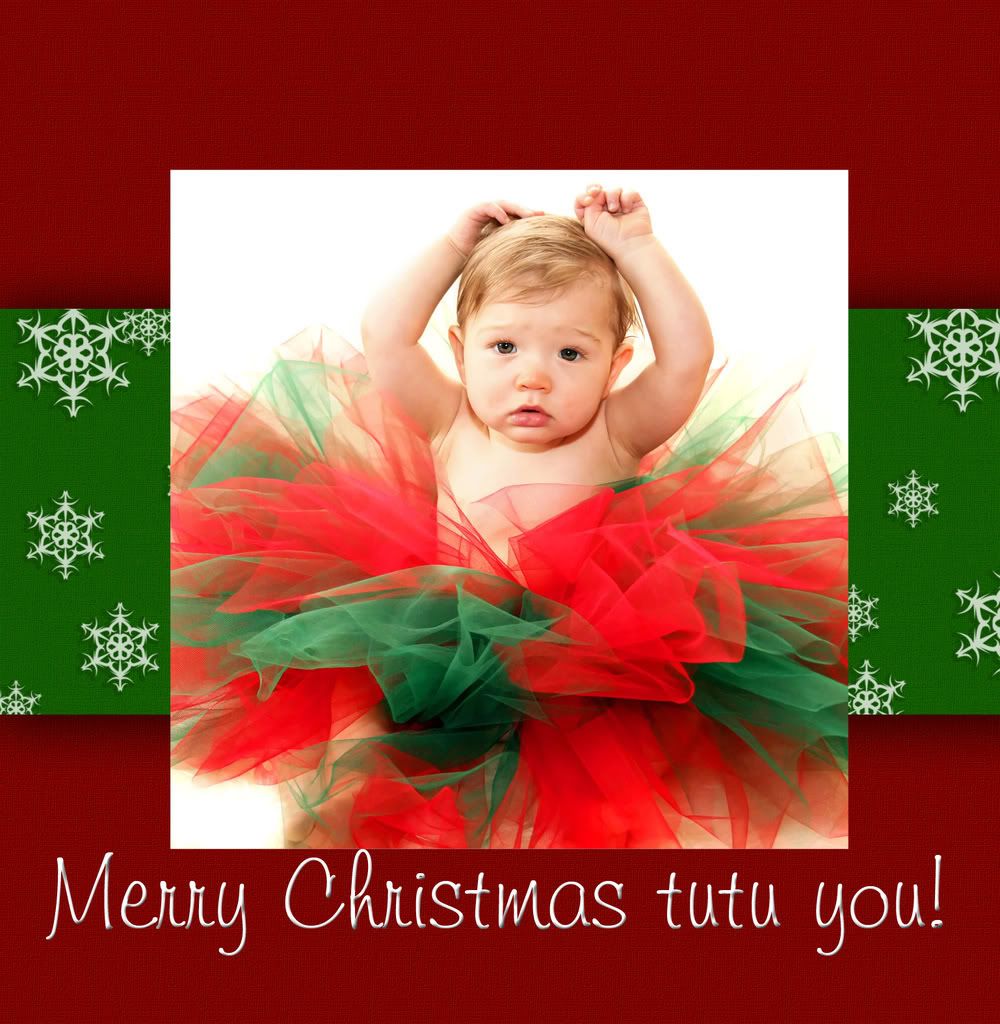 We had a wonderful Christmas with lots to do! It started with us losing power due to the wind on December 23 early in the morning. I called the power company and they estimated it would be back up around 11am. So Don jumped in the shower (only to realize that we have no water when we have no power since we're on a well) and then we decided to run out for breakfast to pass some time. We got home and it still wasn't on so Don decided to go into the office to grade some more exams, and I eventually figured I'd just go over to mom and dad's a day early since it was getting pretty cold pretty fast! When I got there, Don called and said that now the power company was estimating electricity wouldn't be back until 11pm Christmas Eve, so it was a good thing we left! It eventually did come back on around 10pm, and Don joined Rainah and I the next afternoon. We had a great Christmas Eve dinner of lasagna (thanks Jill), salad, and garlic cheese bread. Rainah LOVED the bread! Later mom read the Christmas story to the kids, and we had some yummy Christmas cookies.
Christmas morning was what it should be - lots of little ones having a grand time opening gifts and having tons of fun. It was tiring for Rainah and Talan, but they did great and got lots of sweet things. Mom made a wonderful ham dinner and then came the chocolate fountain, cookies, pies, and other assorted goodies. We all went to bed STUFFED! Here are a few photos: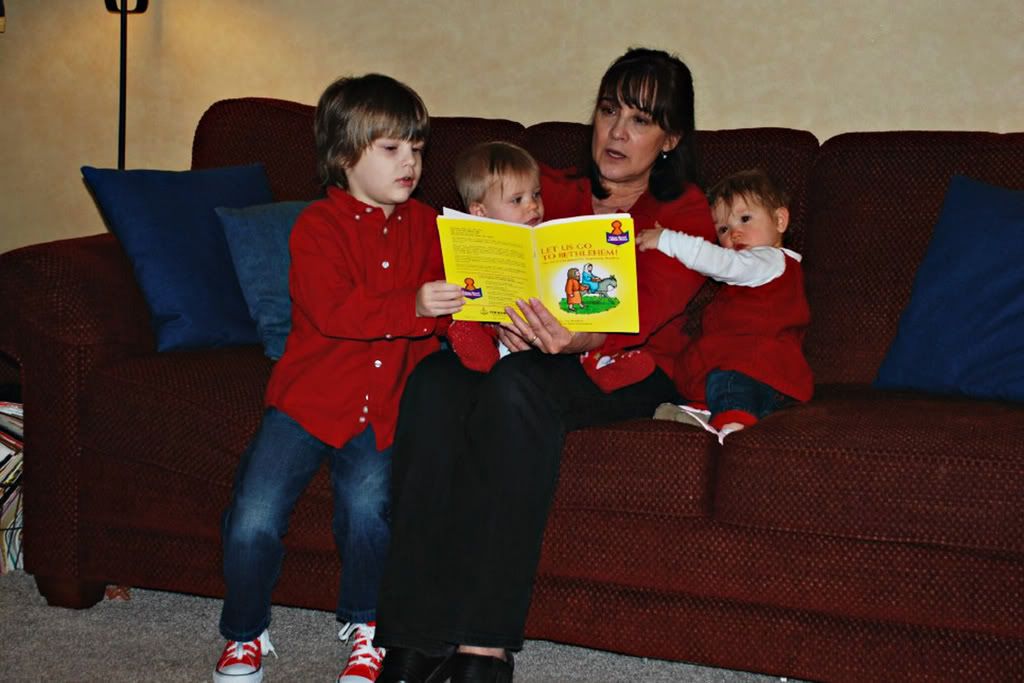 Grandma reading the Christmas story to the grandkids (photo courtesy of dad)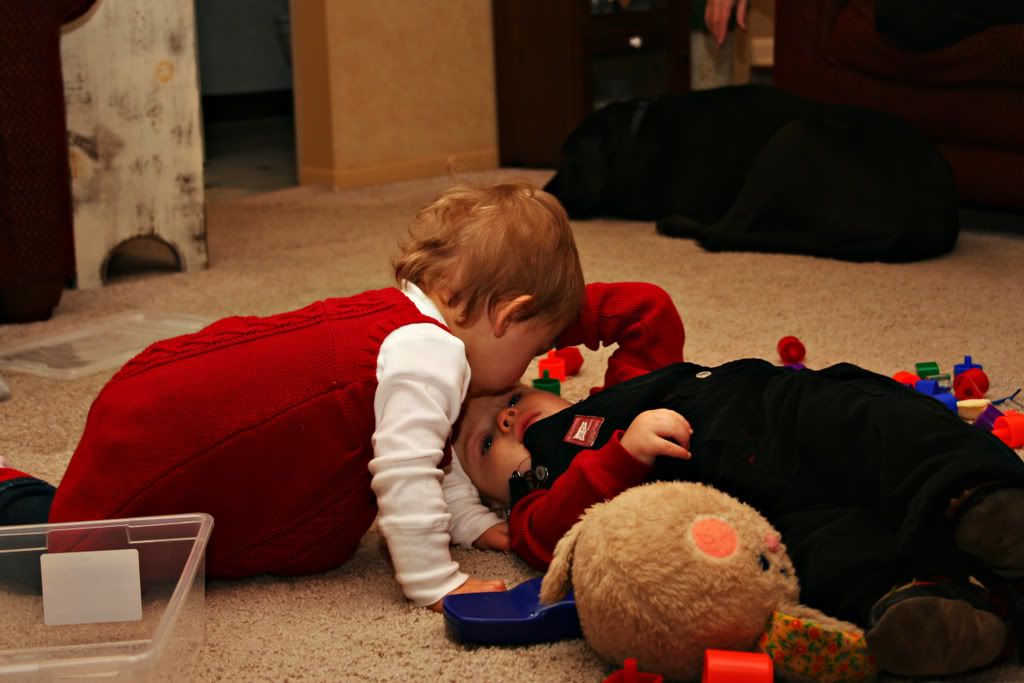 Kissing cousins - Rainah just loves kisses!!
Christmas morning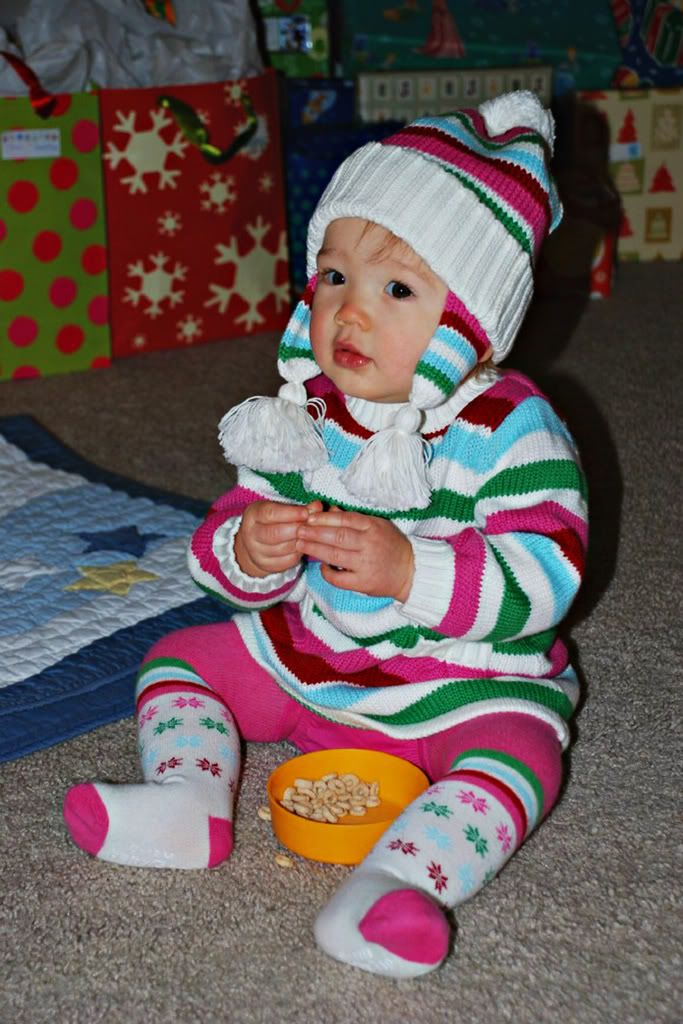 Rainah fueling up (photo courtesy of dad)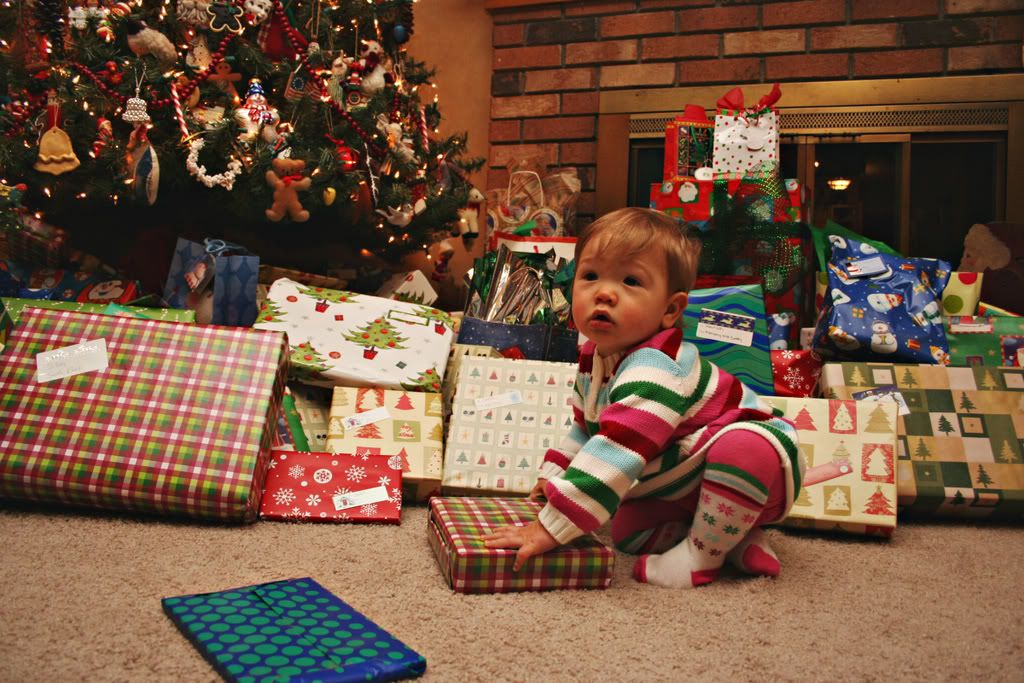 Rainah scoping out the goods
Looking for more to eat!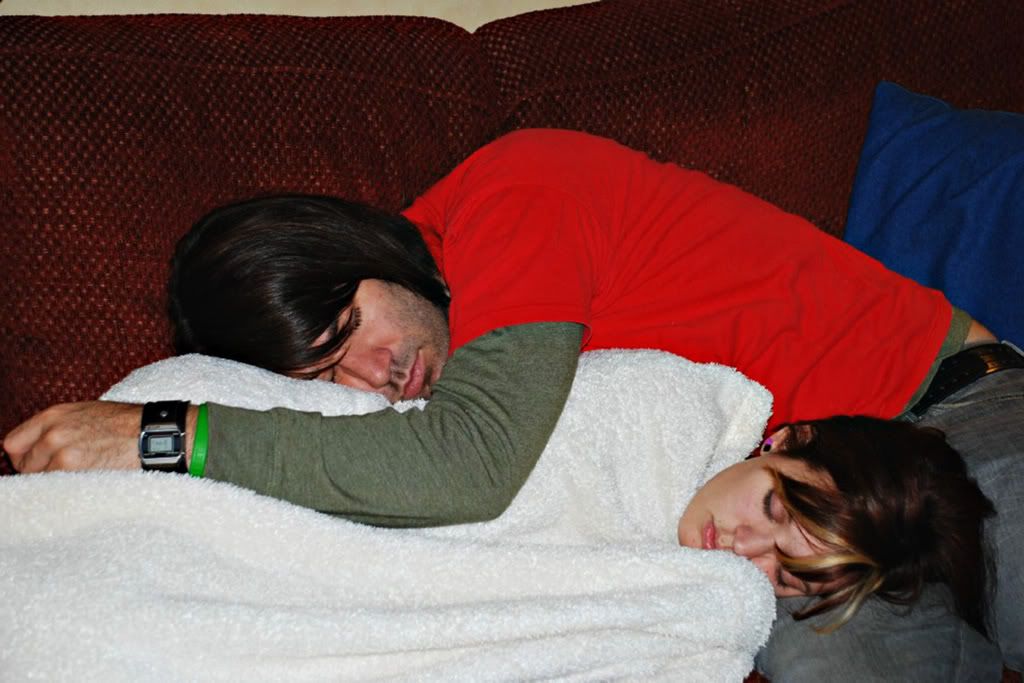 Jessica and Justin crashed (photo courtesy of dad)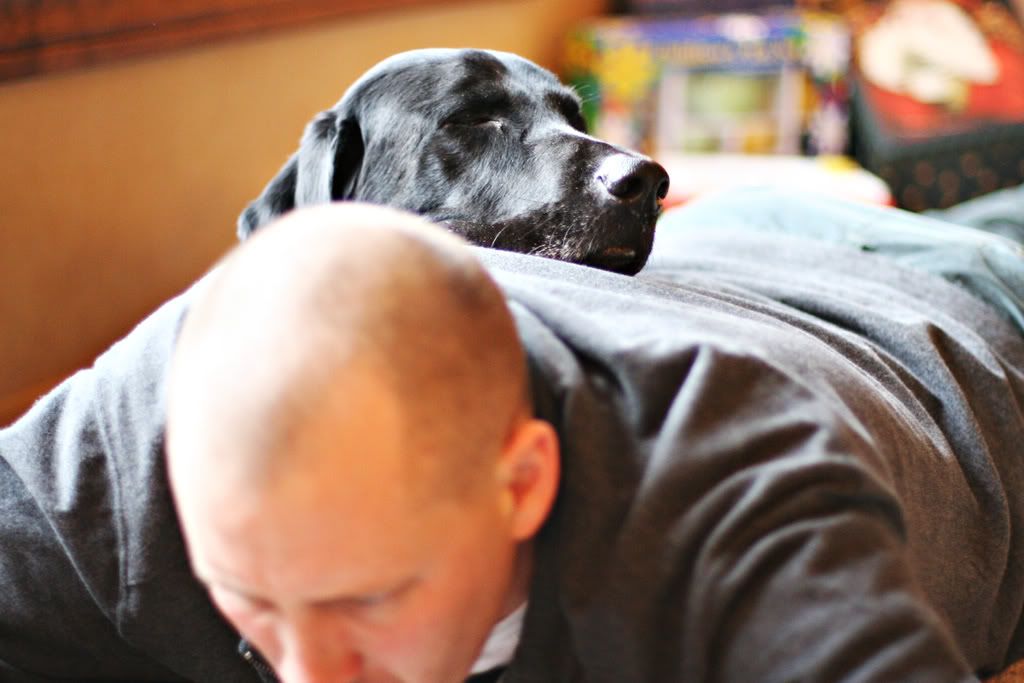 Cheyenne found someone to snuggle with!