Tonight Don played in a softball game for work, but before he left, he showed Rainah how it's done...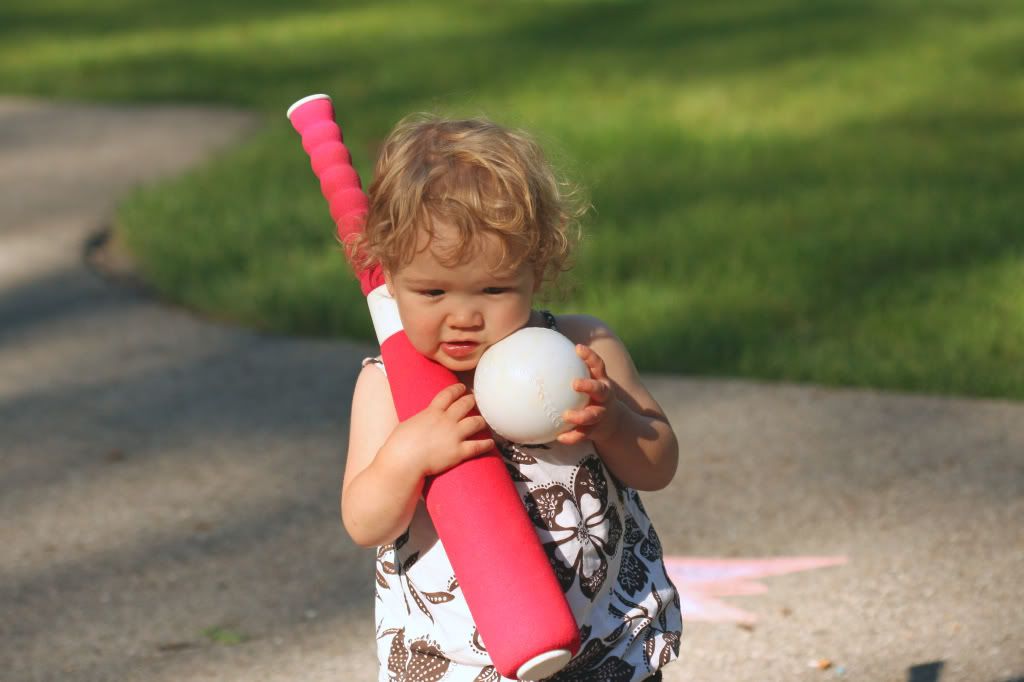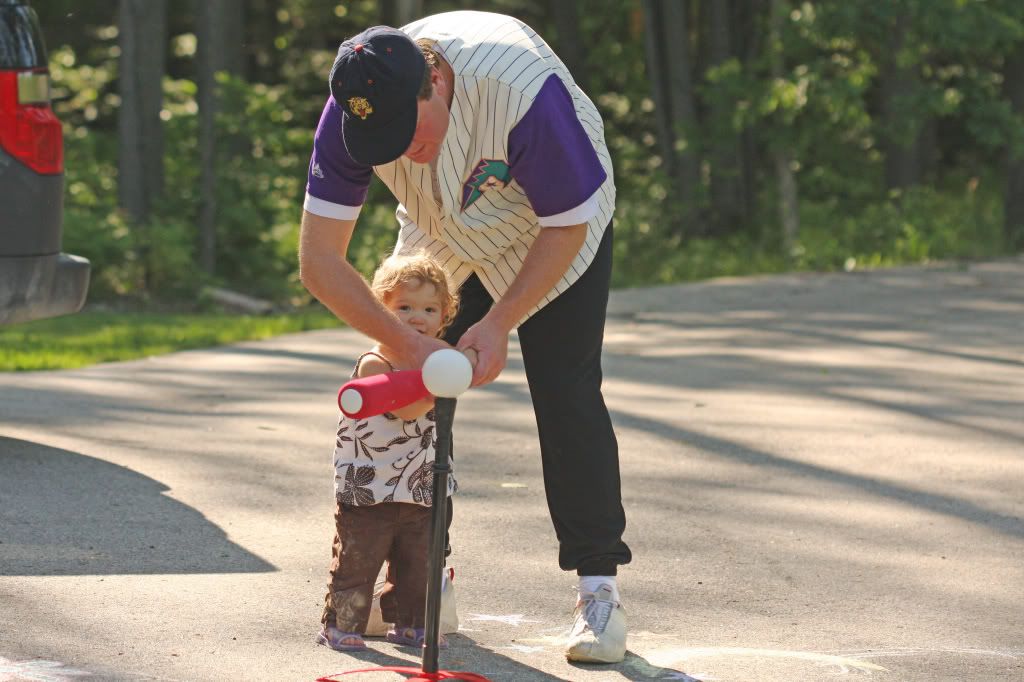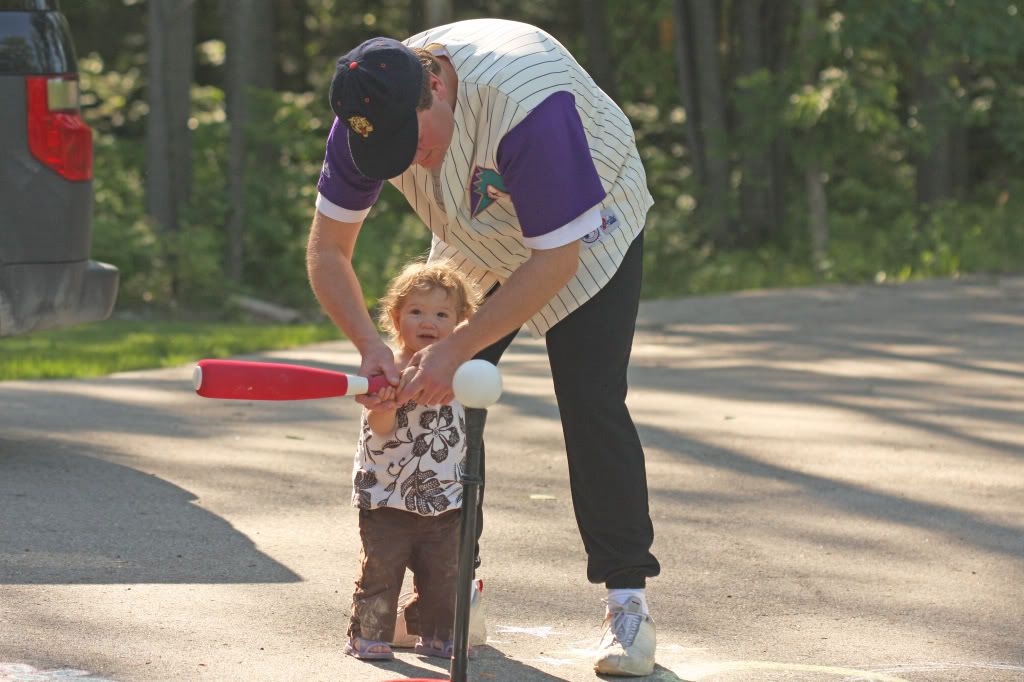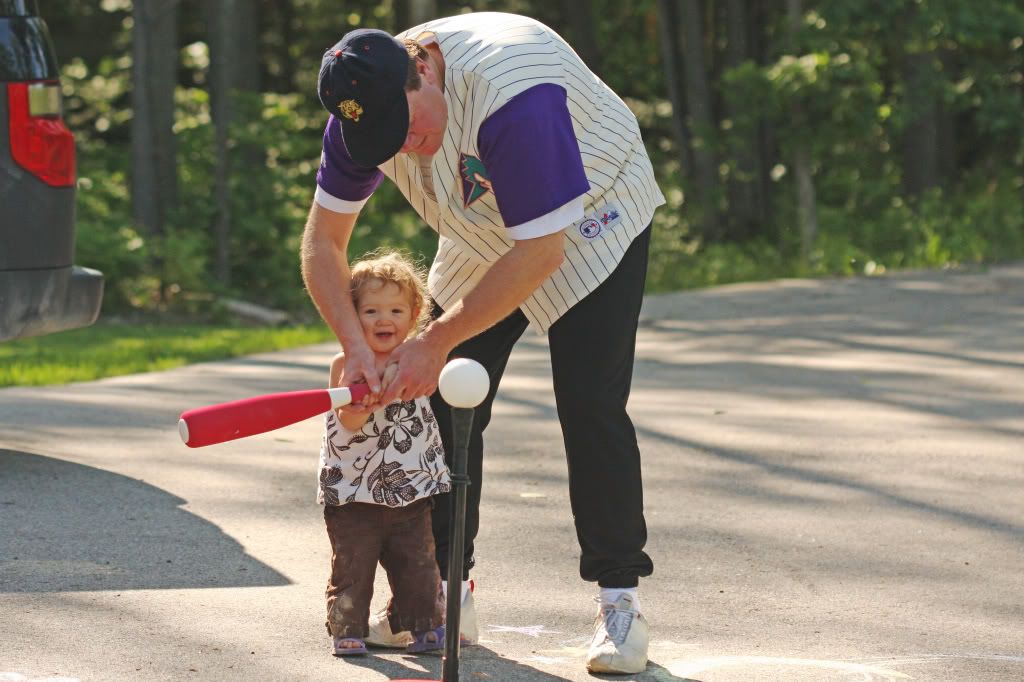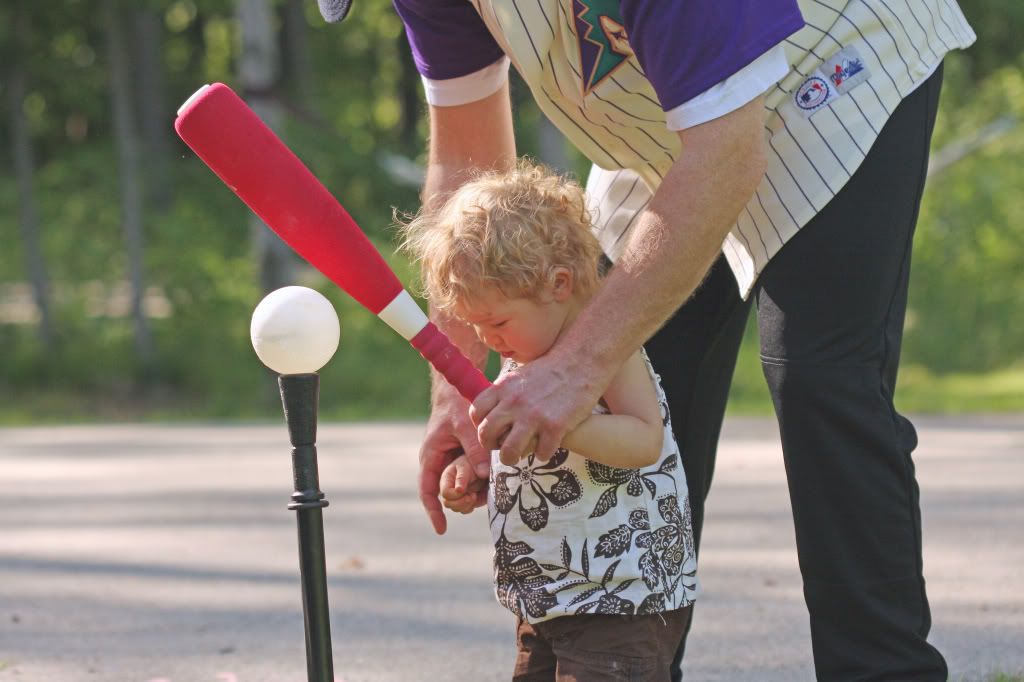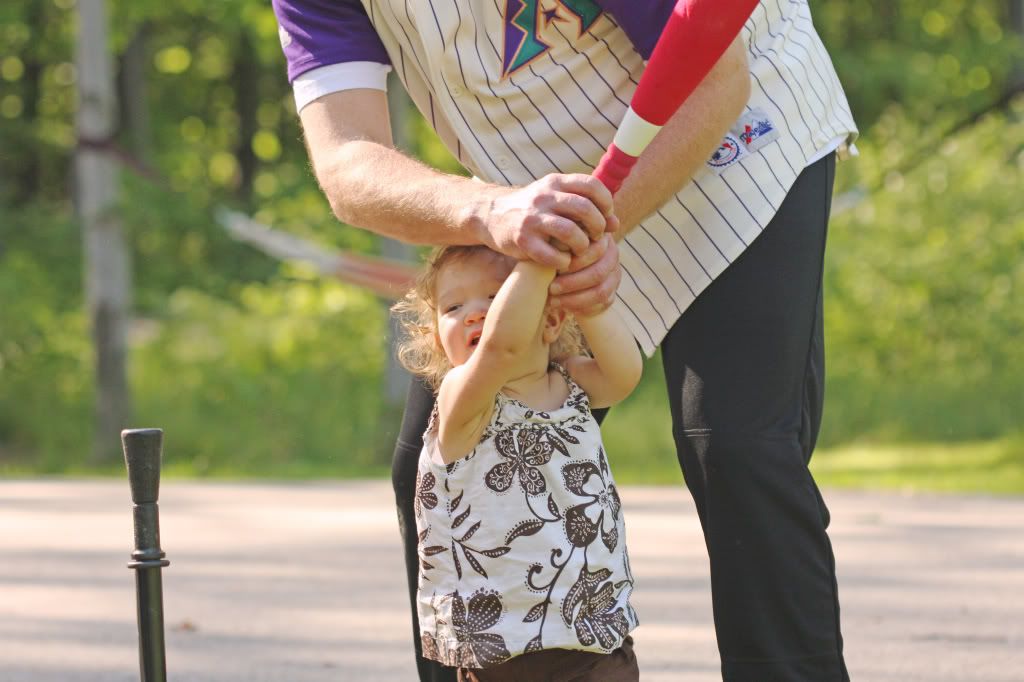 After daddy left, we spent some time exploring; first we went and checked out the tree we planted in honor of Rainah... her weeping willow. Looking good! Made it through it's first winter, so we're happy about that.
We made small hand and footprint stones the weekend we planted the tree and placed them under it.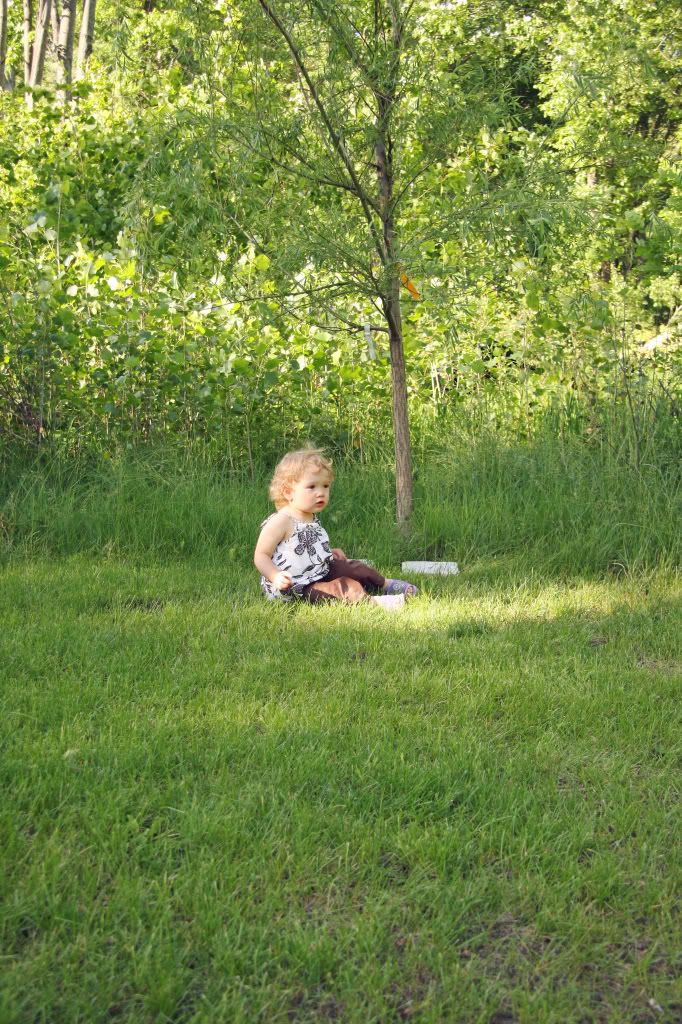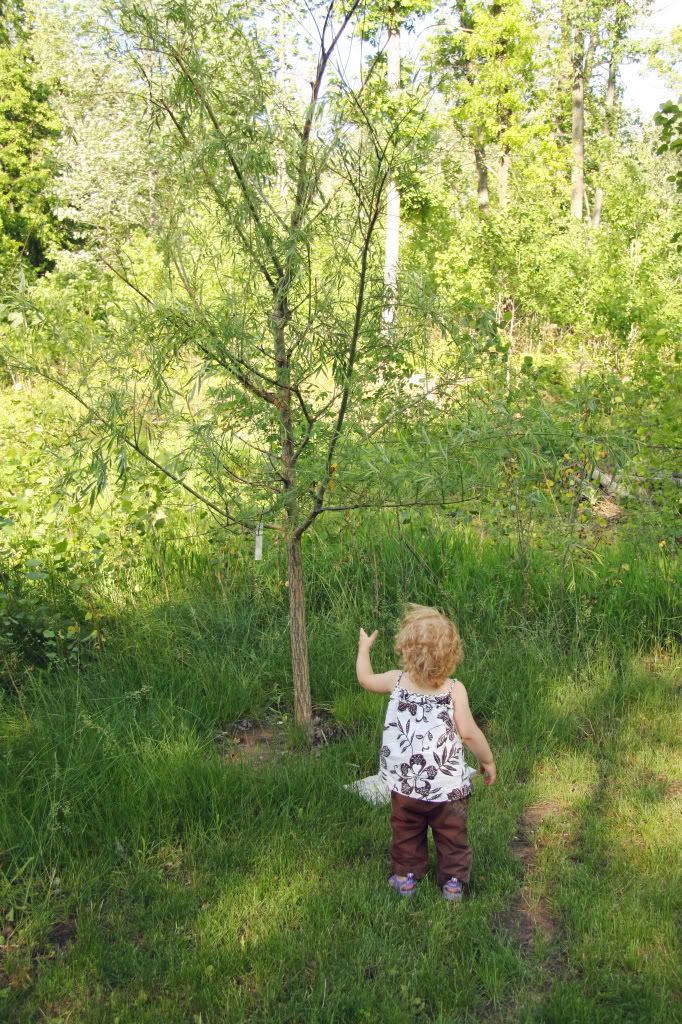 Then we walked around the yard and Rainah saw these flowers growing out in the woods. I kept picking them for her and she kept signing, "more".