Don's sister Kris, her husband Will, and kids, Isabelle and Stephen live in Chicago, but recently bought a vacation home in Grand Haven. They were out visiting for a few days and Rainah and I had the chance to meet them at a park and play for awhile. Rainah warmed up really quickly to them and had a great time on the slides.
She also had a big first: the first McDonald's Happy Meal!! We had a great time with them and hope to see them lots more this summer!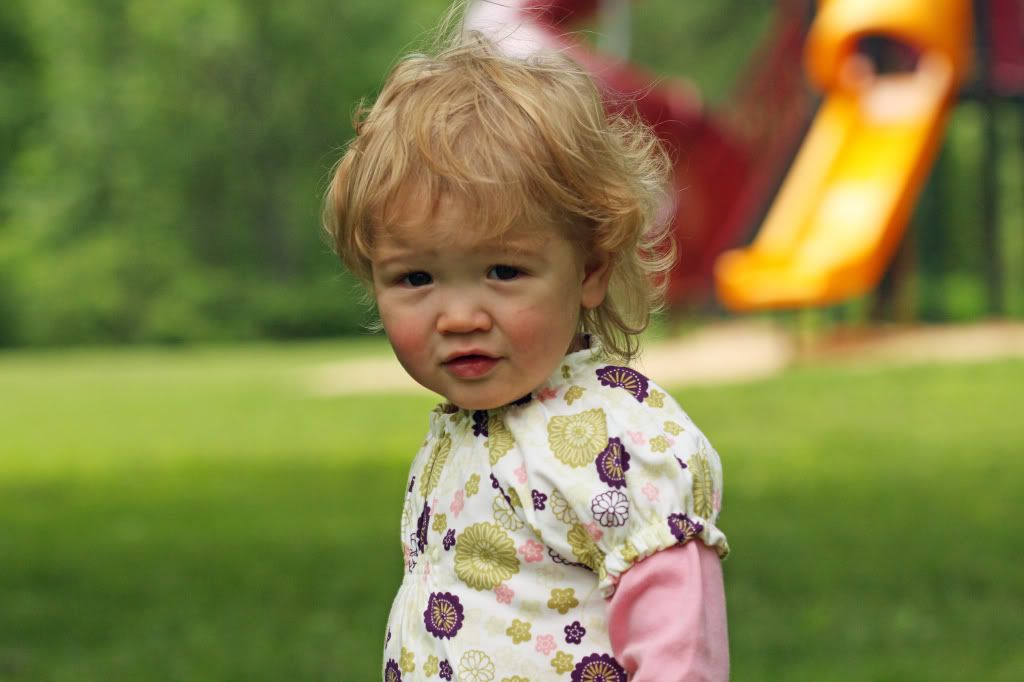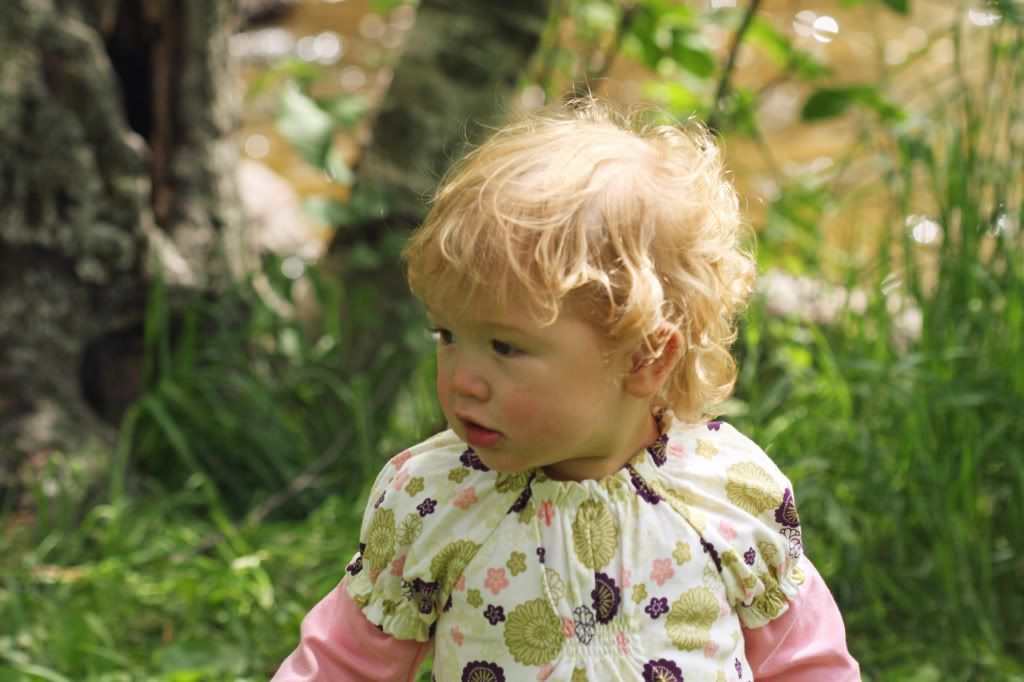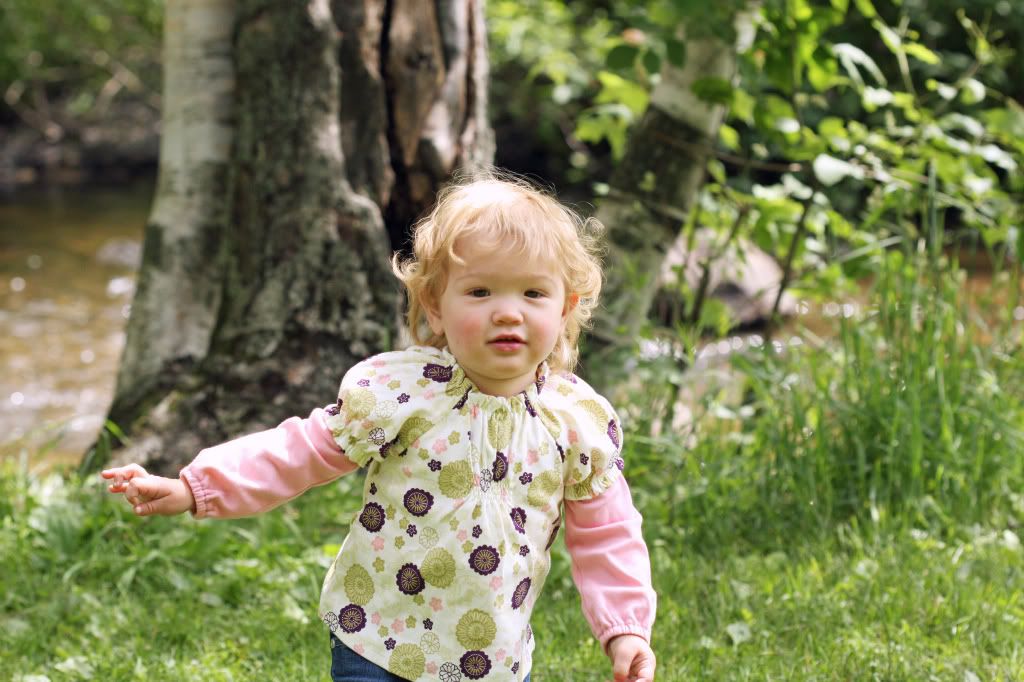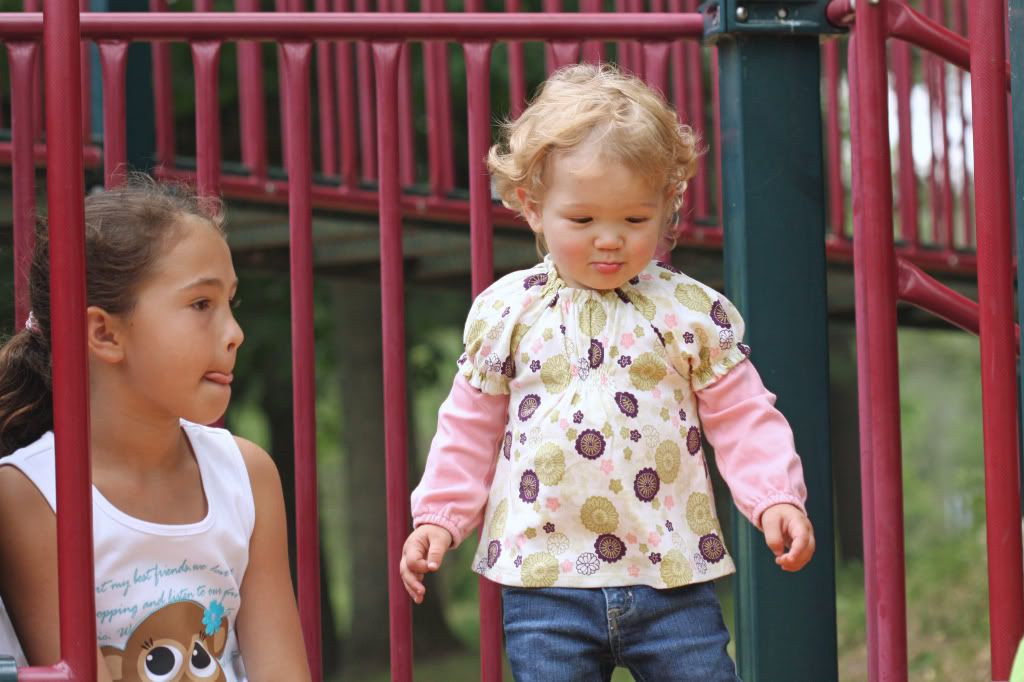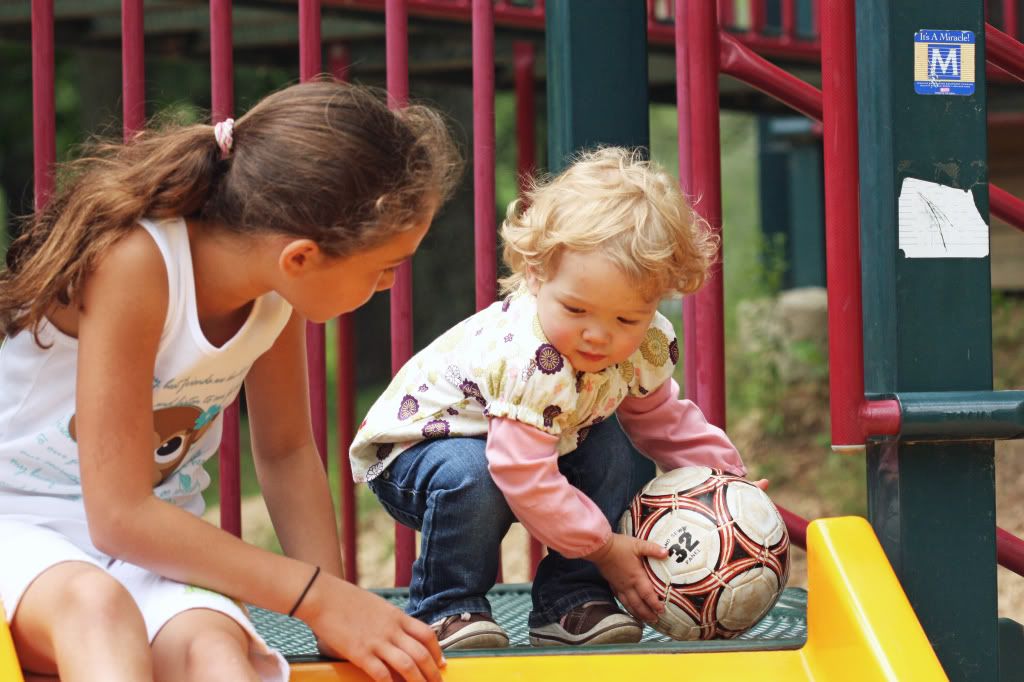 Isabelle helping Rainah up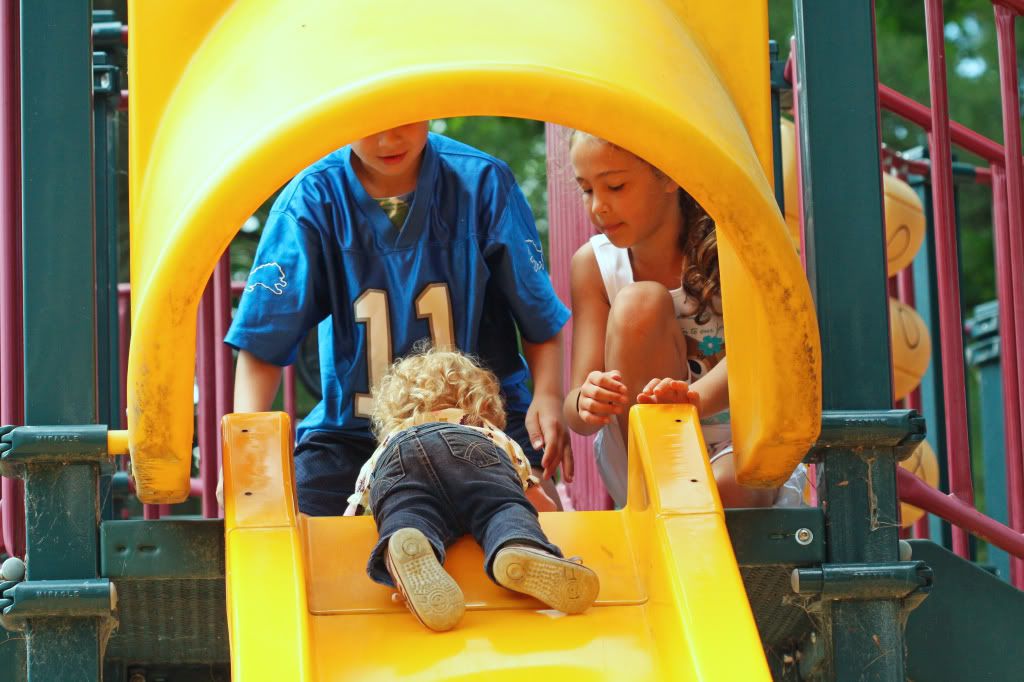 Stephen and Isabelle helping Rainah on the slide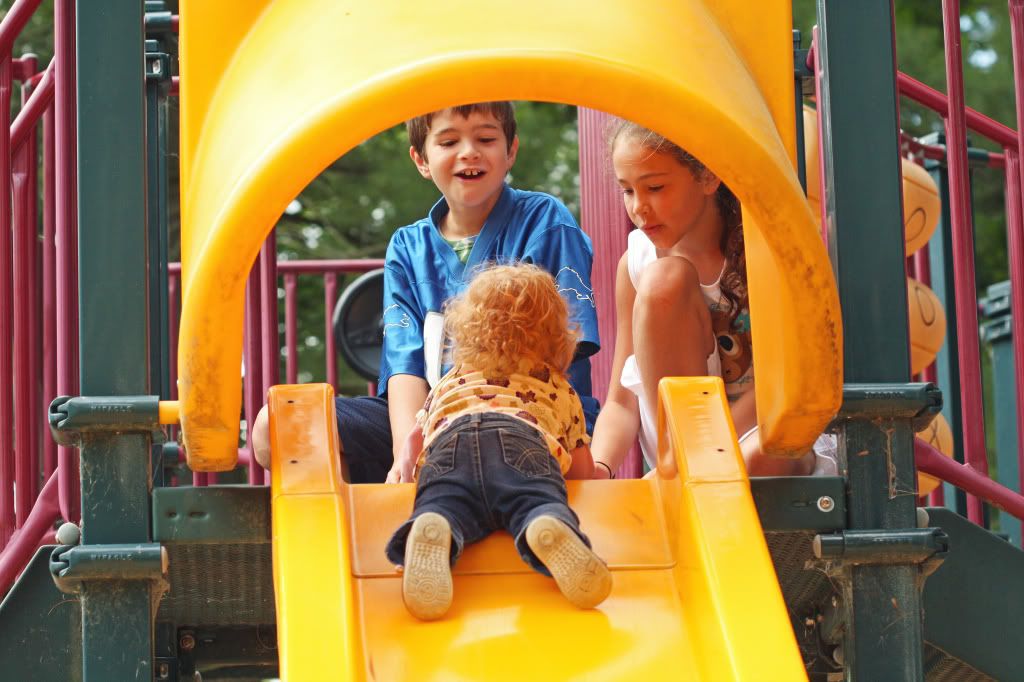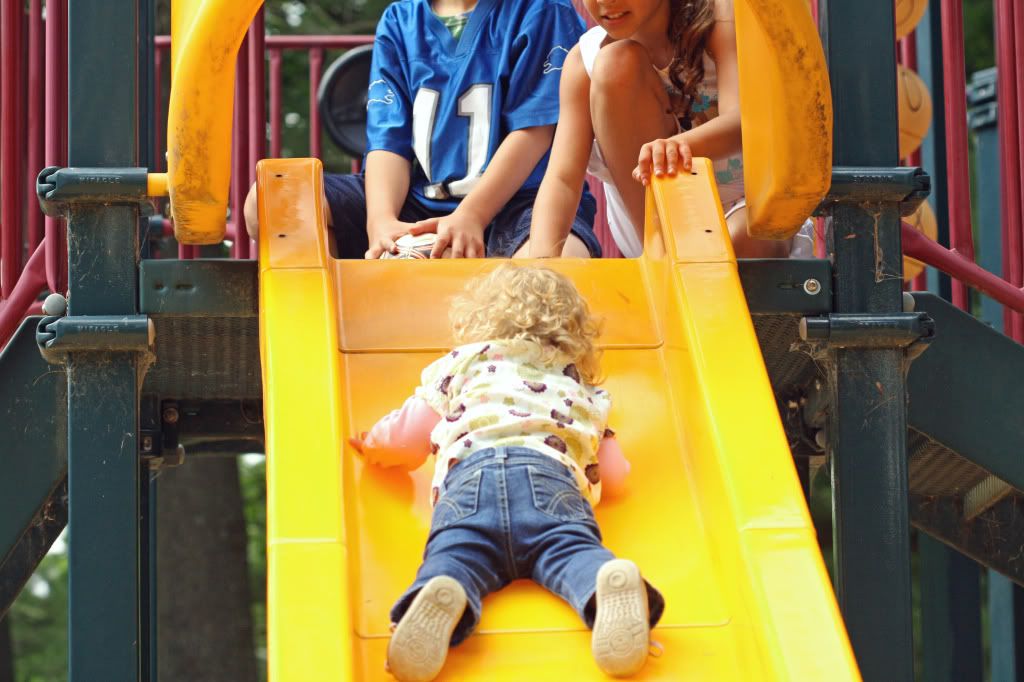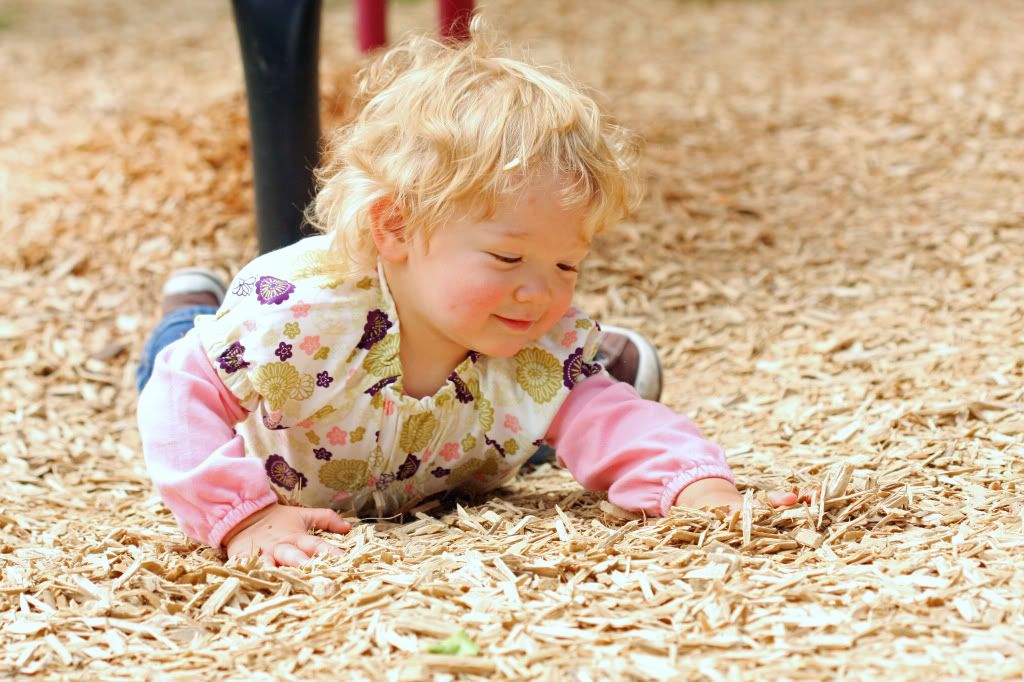 Wipe out!
Isabelle and Rainah
Playing peek-a-boo with Aunt Kris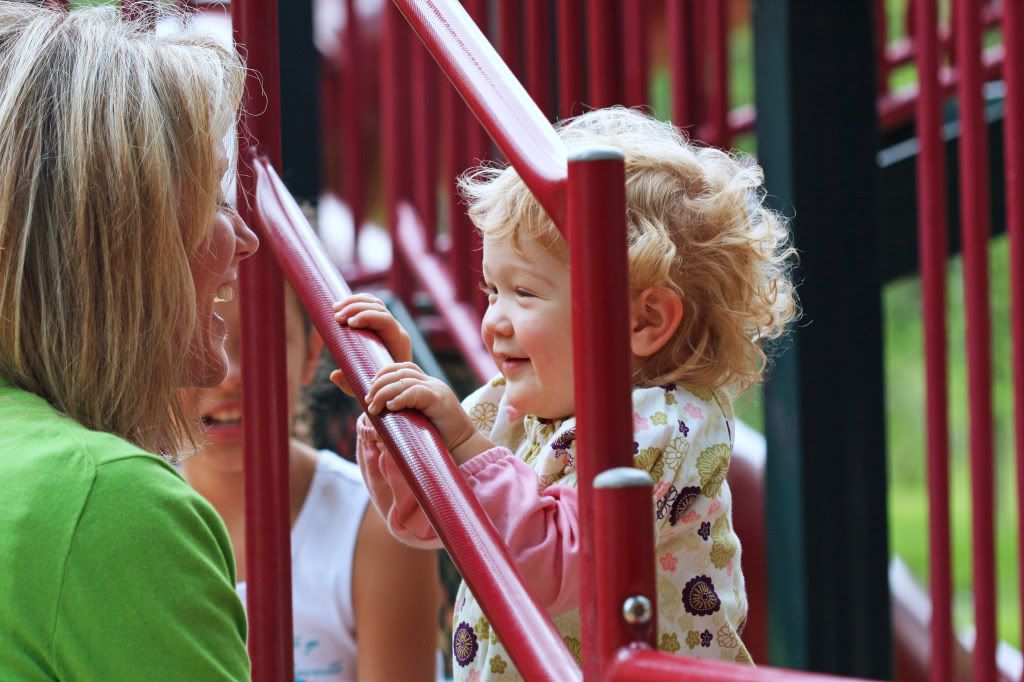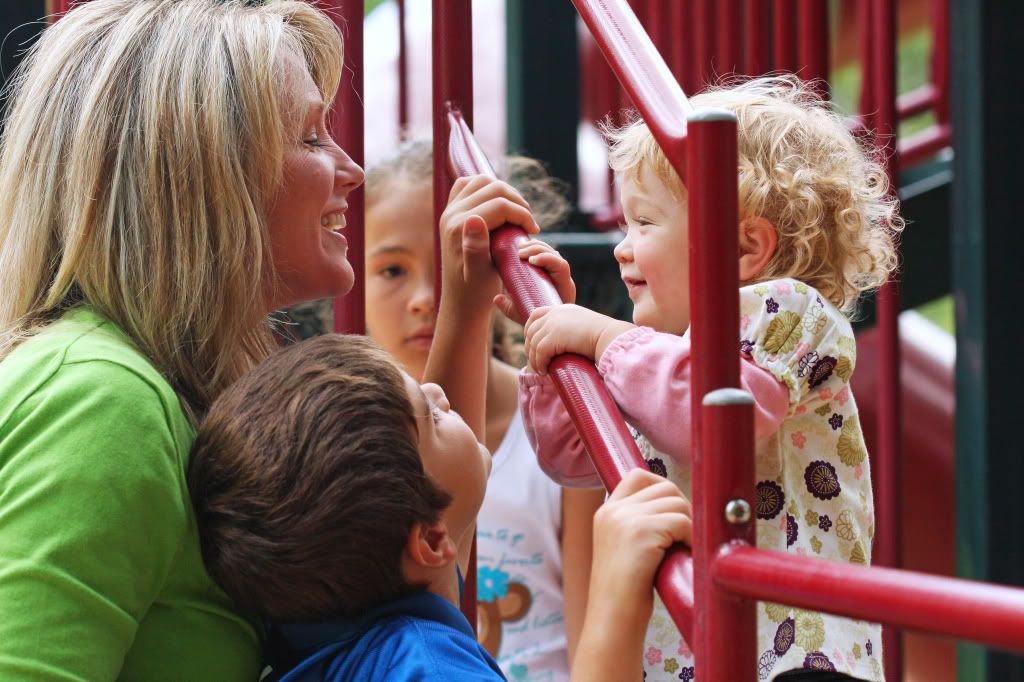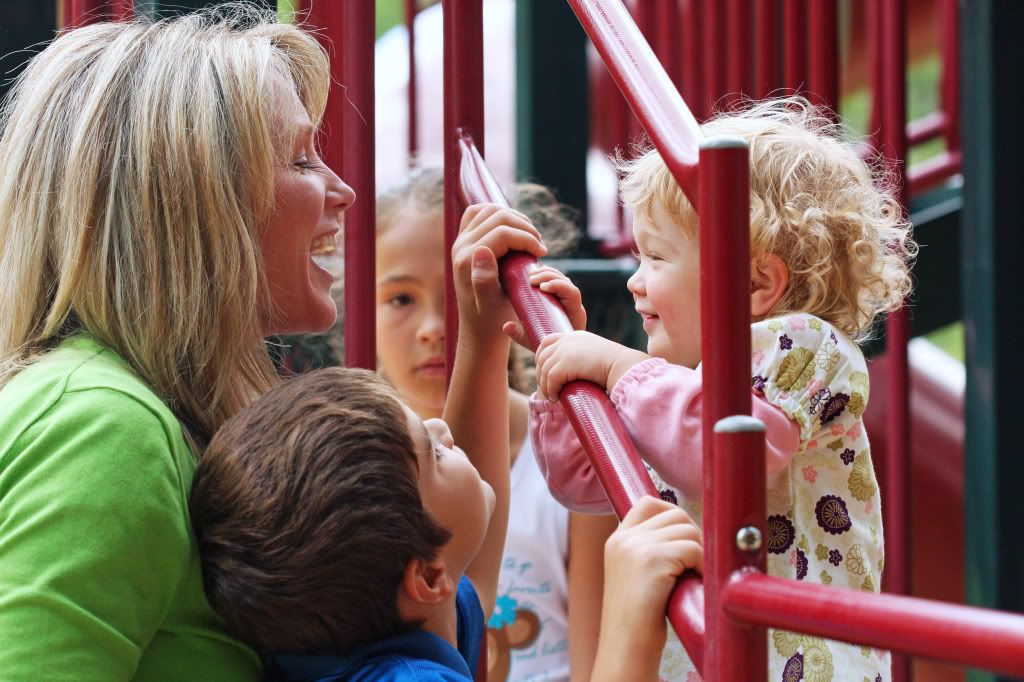 Isabelle and Rainah picking flowers