Today Rainah and I decided to bundle up and take a nice walk to get the mail (our mailbox is ALL the way at the other end of our street). It was a sunny day and looked nice out, so I figured we'd get some fresh air. Rainah did a great job and made it almost all the way there and back (I did have to carry her the last few hundred feet), but she had a good time and it was SO nice to get outside. We can't wait for spring!!!!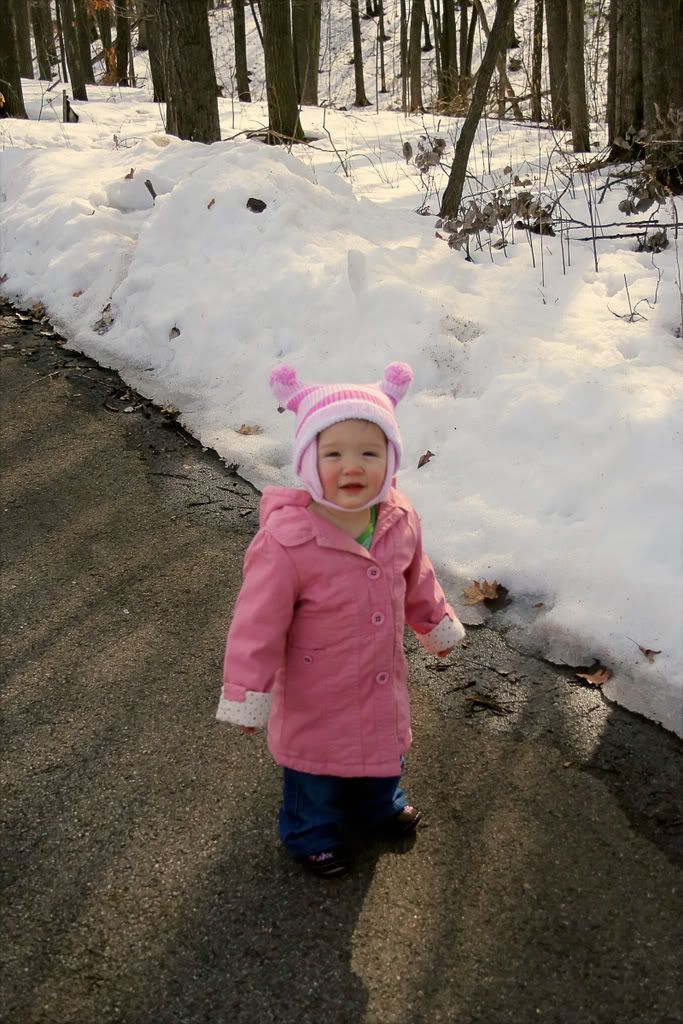 Starting down the driveway
Making sure mommy's still there
So glad to be outside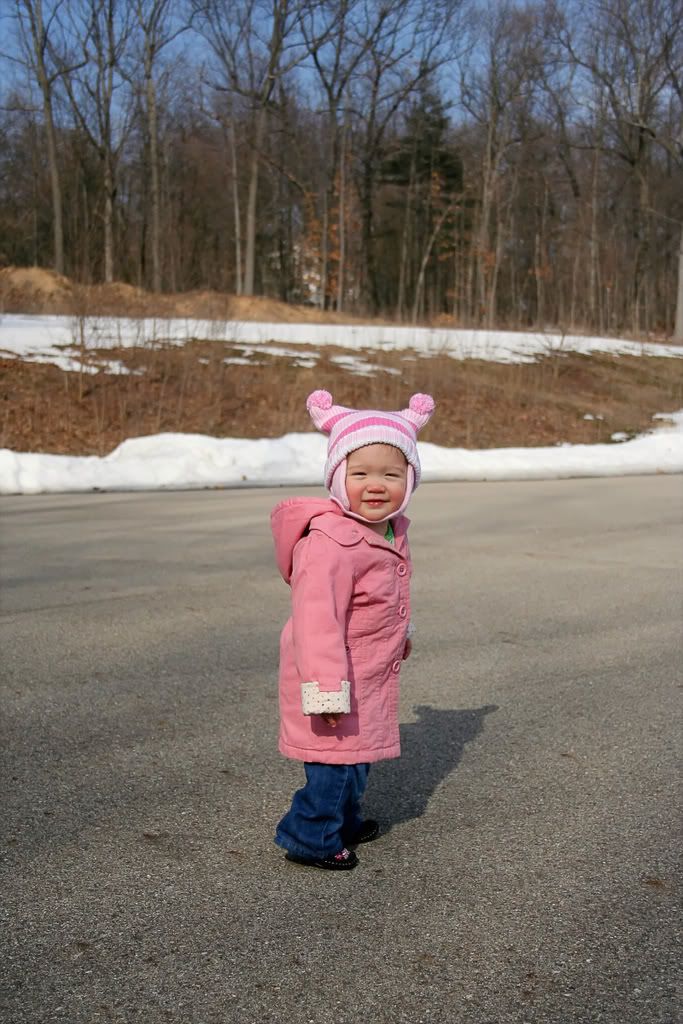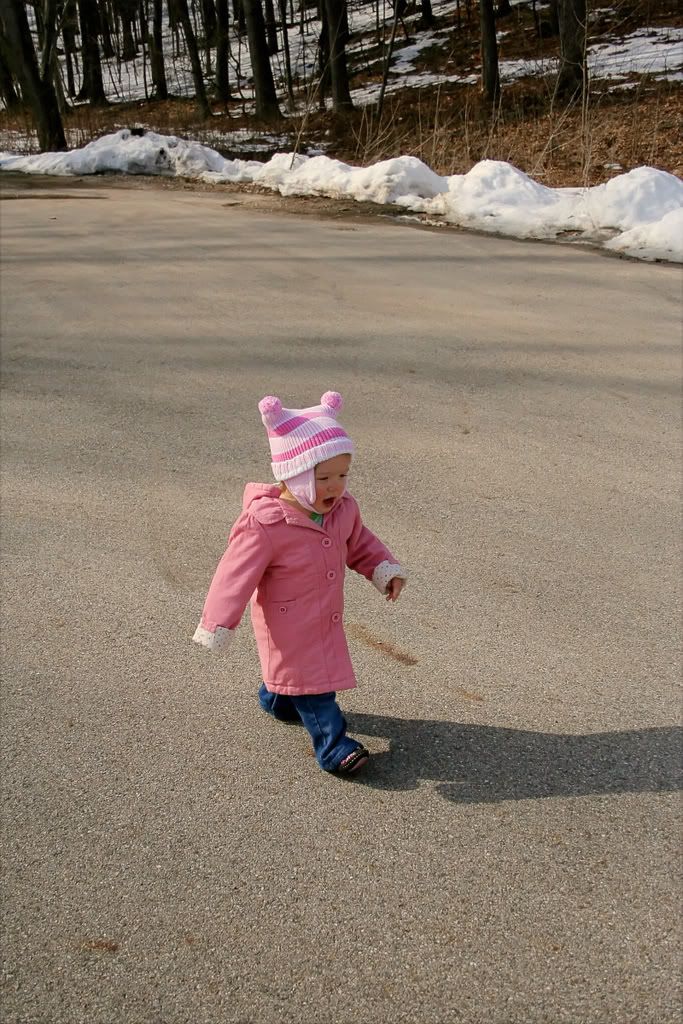 Walkin and talkin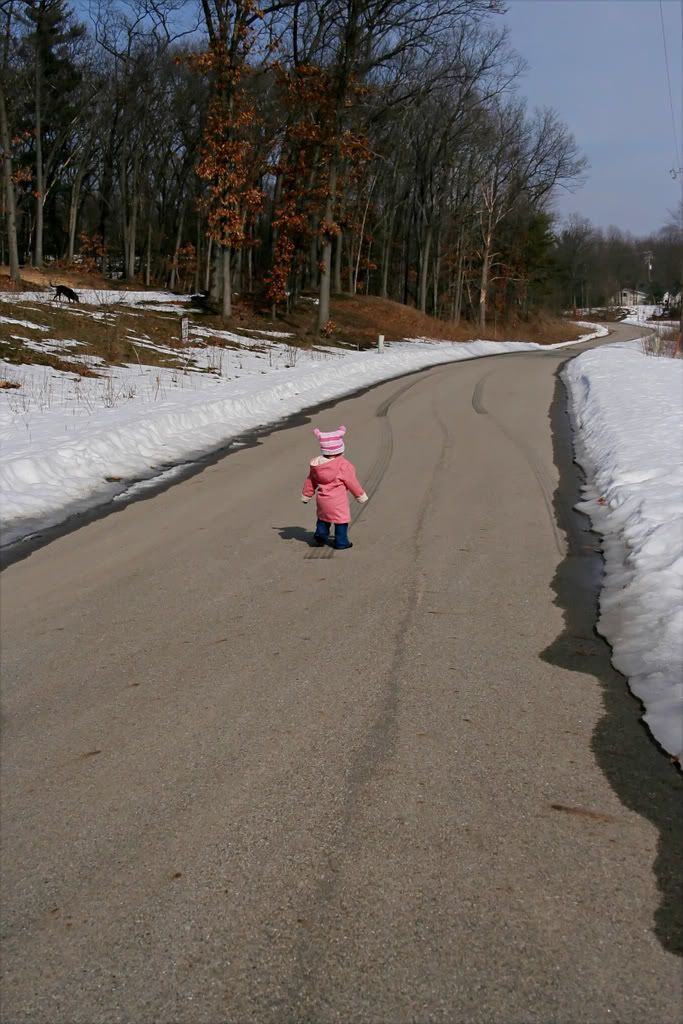 The mailbox is ALL the way down there???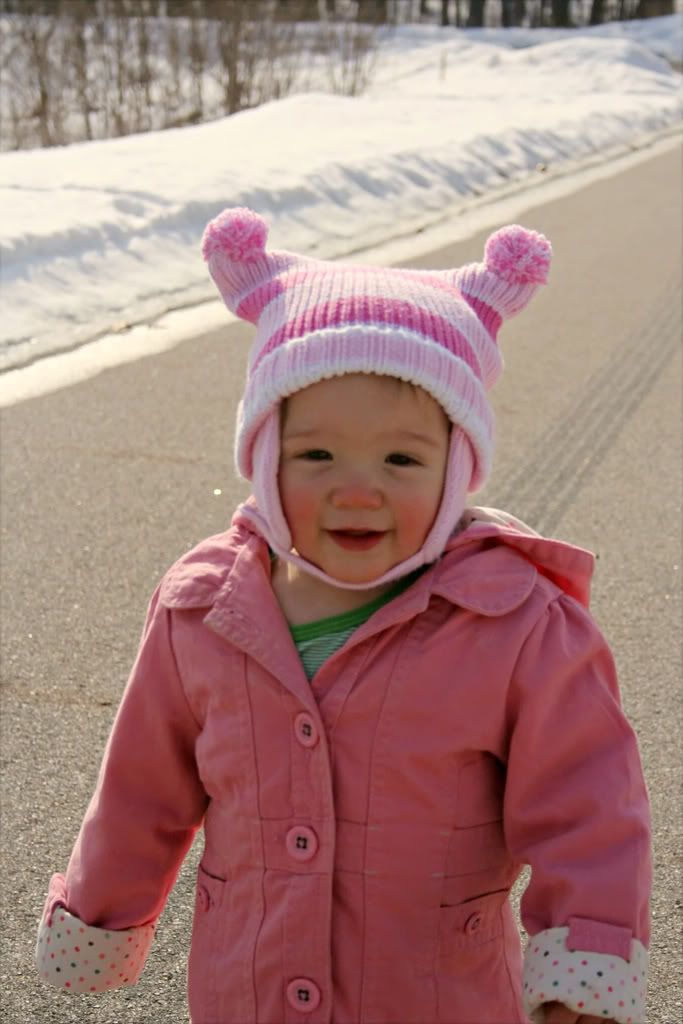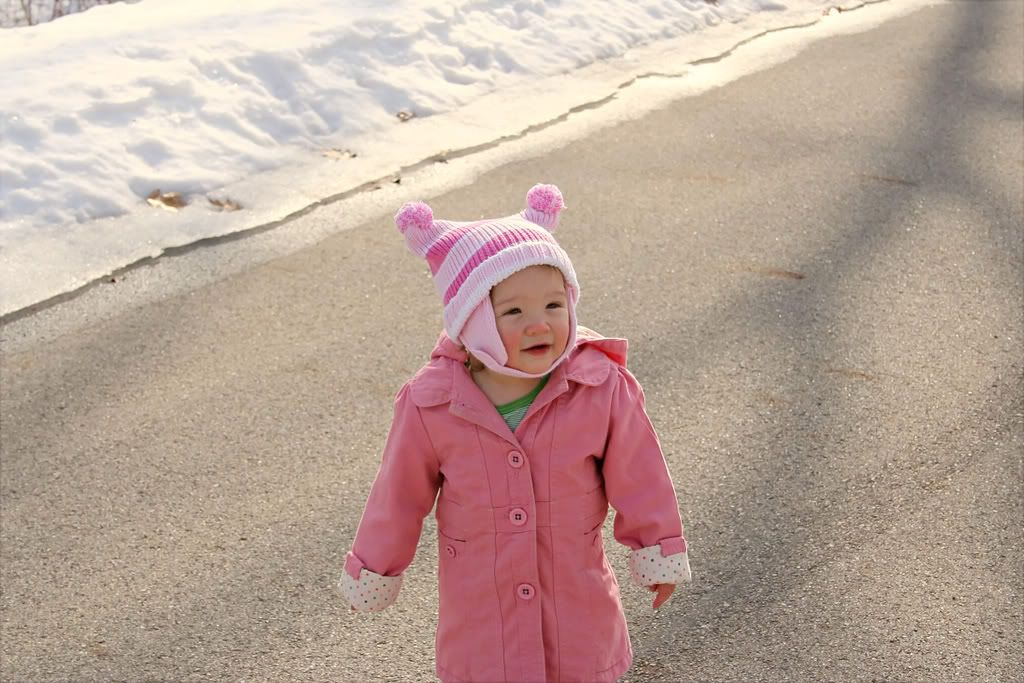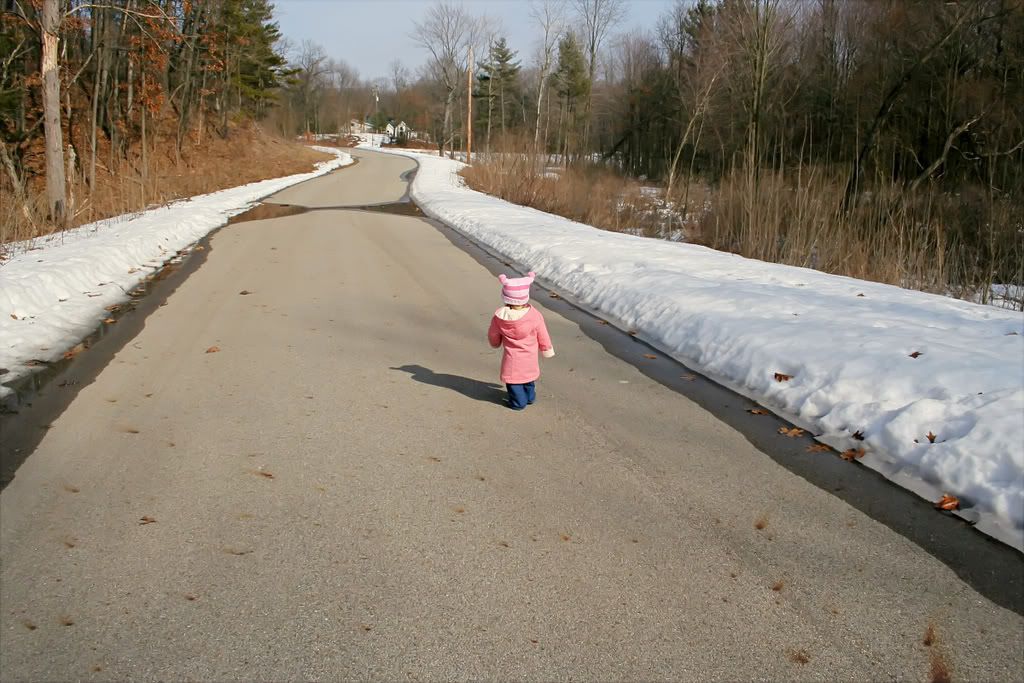 That's a long way home!