Luckily we were able to make it to Twelve Oaks Mall to see the Easter Bunny again this year - the bunnies on the west side of the state are a bit creepy looking to say the least. Last year for Rainah's first Easter I took her to the mall here to have her picture taken with the Easter Bunny ... then took her to Twelve Oaks to have it taken AGAIN with the better bunny. I mean, what's up with the rabbits wearing huge clown bows and having scary grins on their faces?
Anyway, I pretty much figured it would go something like pictures with Santa- the lip, the tears, the reaching for mom when I set her down... but she did none of those! First she grabbed at his whiskers, then looked at the camera, then started bouncing (because bunnies go, "hop, hop, hop"), and then she grabbed his paw and put her cheek in it. It was so sweet. Of course, I got a few good photos:
Last year's "creepy bunny"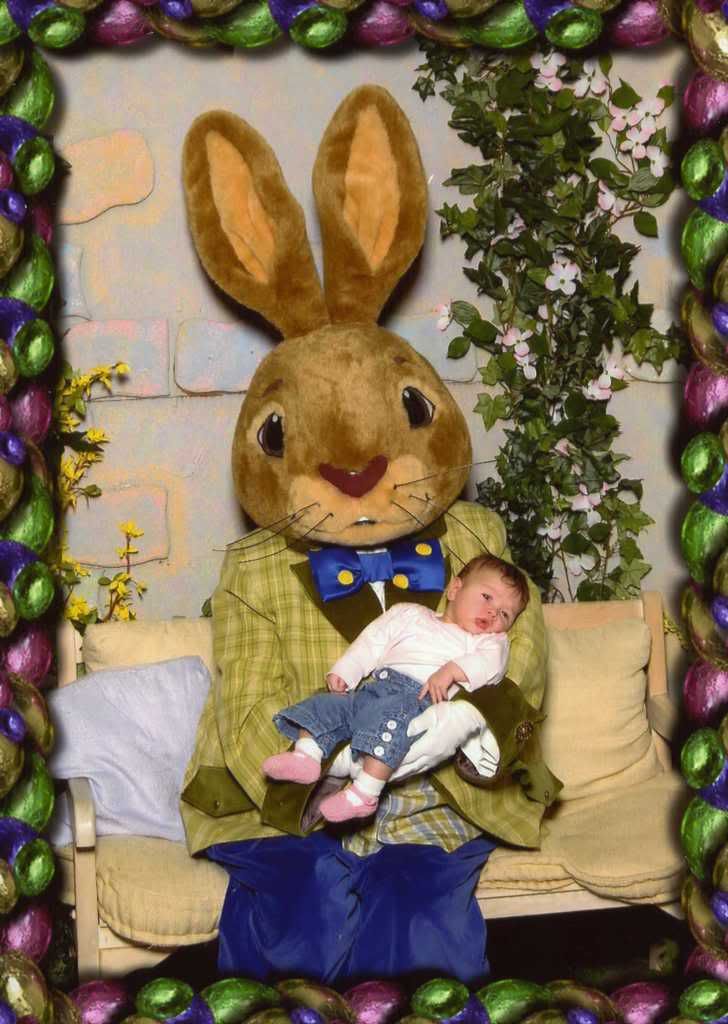 Last year's good bunny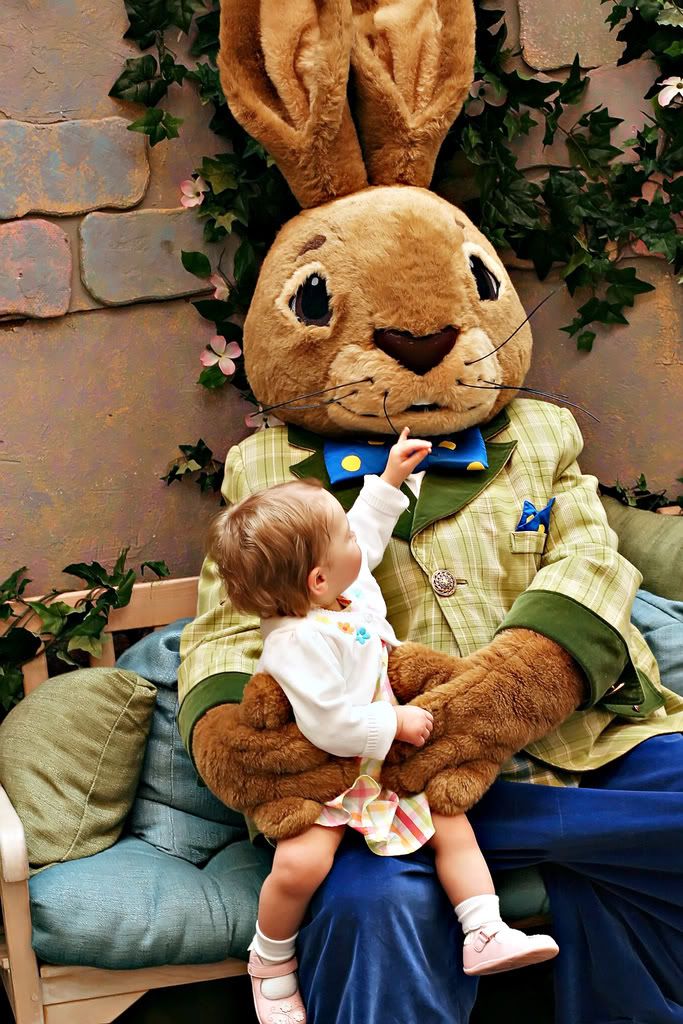 Playing with the bunny's whiskers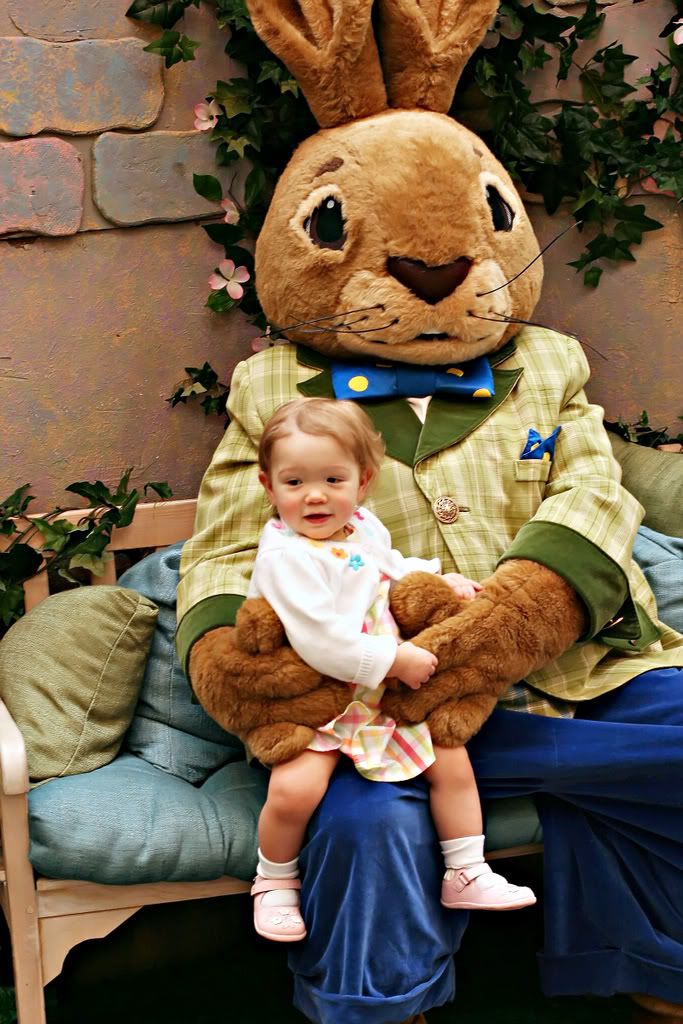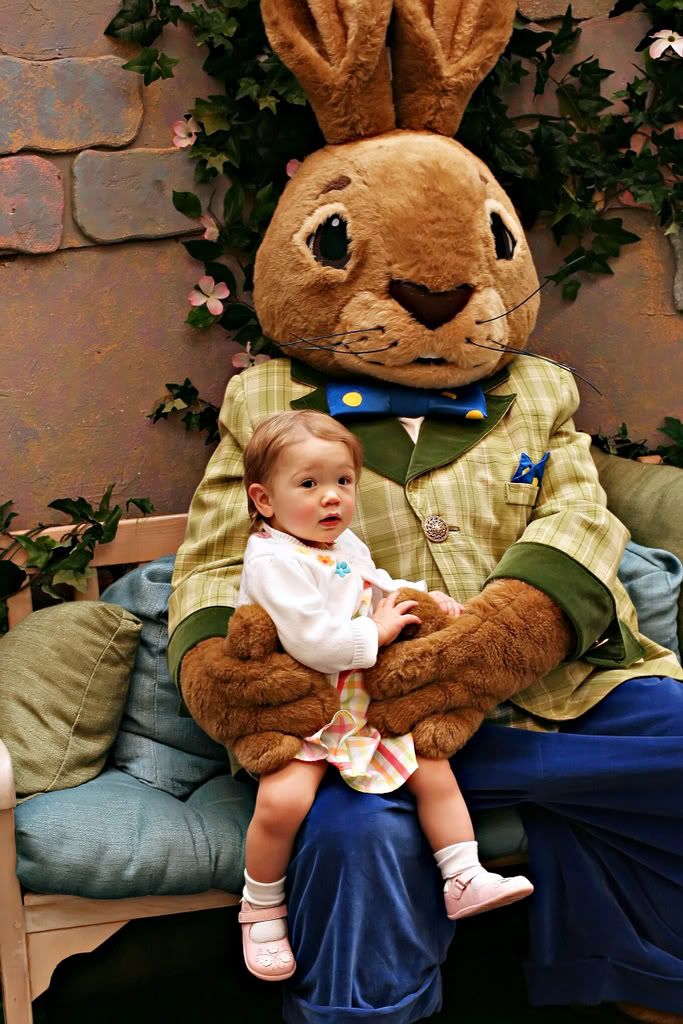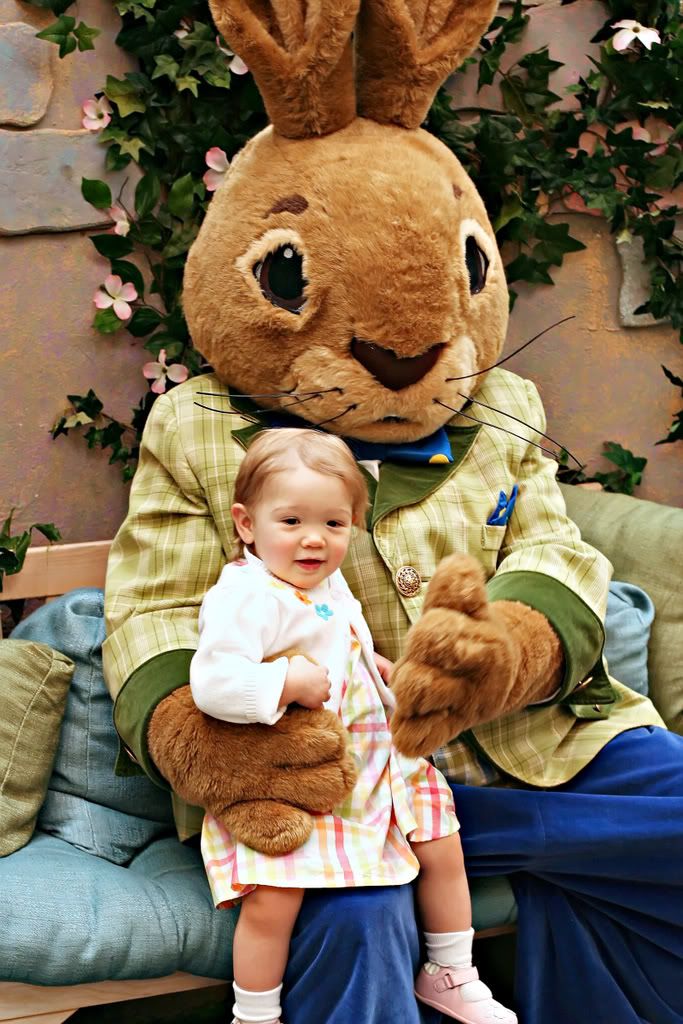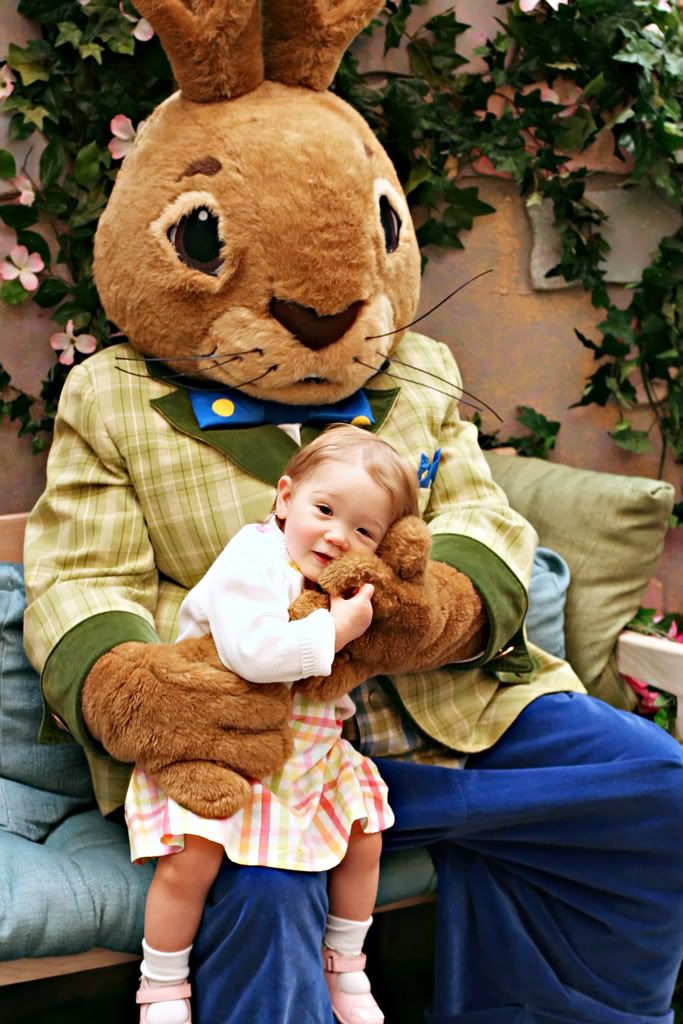 So soft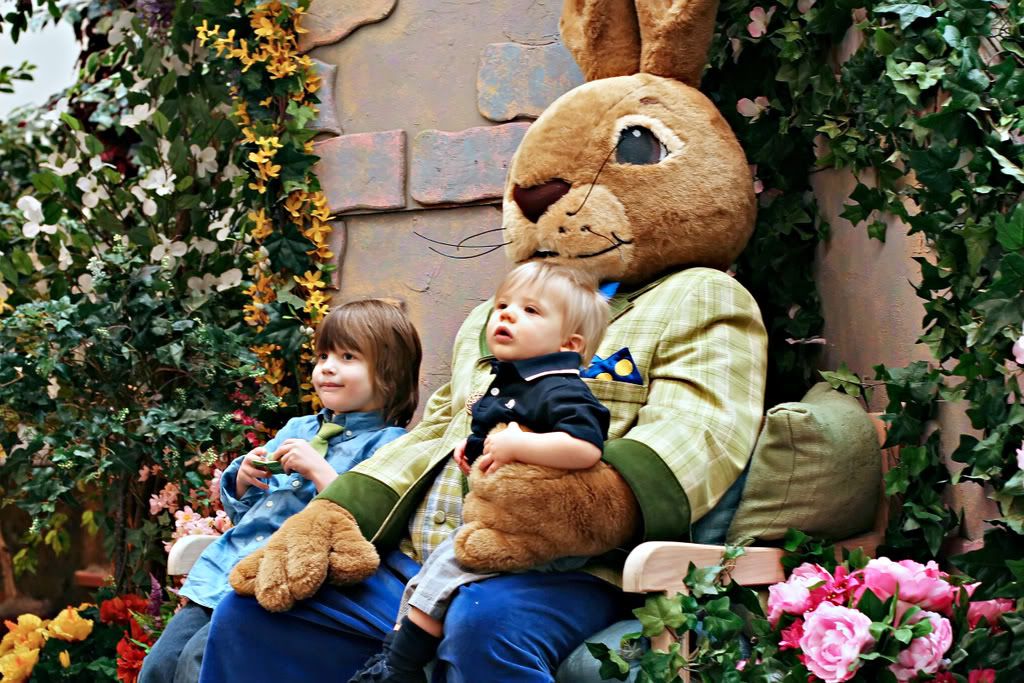 Cousins Hayden and Talan