This weekend we didn't have too much going on and it was very cold outside. This morning we decided to take Rainah on the Coopersville Marne Bunny Train... it's a train ride where the cars are decorated for Easter, there are songs, and the "Easter Bunny", a sheep, and a chick came in and danced around and sang with the kids. There was even a princess who came and read a few books to them. It was incredibly cheesy, but Rainah seemed to have fun, especially when they started singing "The Itsy Bitsy Spider". She even got a little stuffed bunny to bring home. Here are the highlights: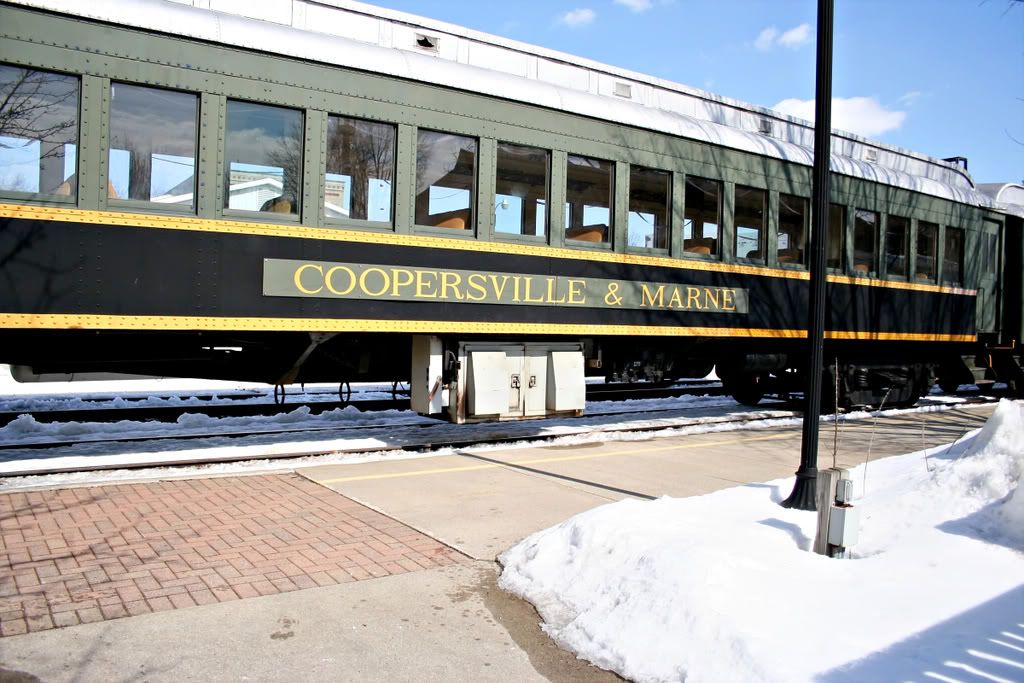 The train
A little snack before we get going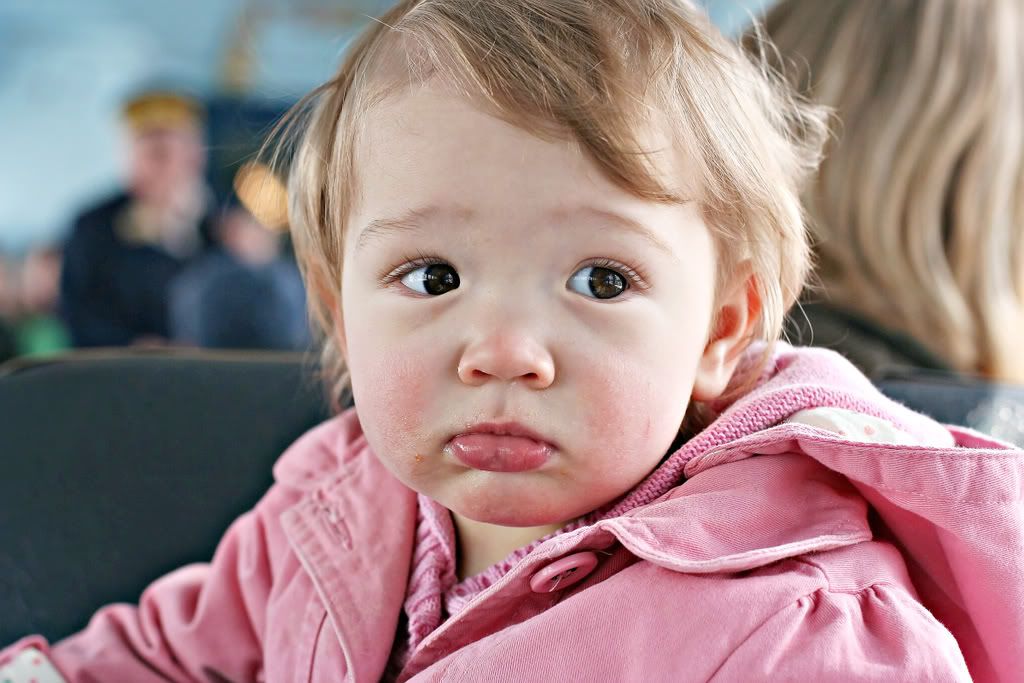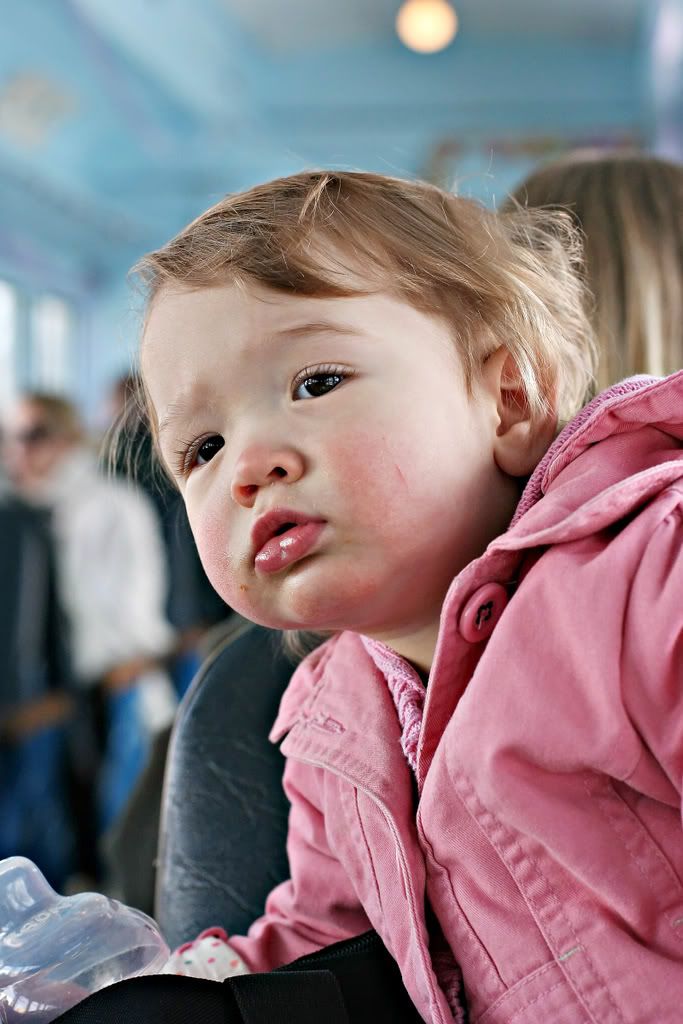 "Wow, we're moving"
"Here are our tickets, Ms. Conductor"
Having fun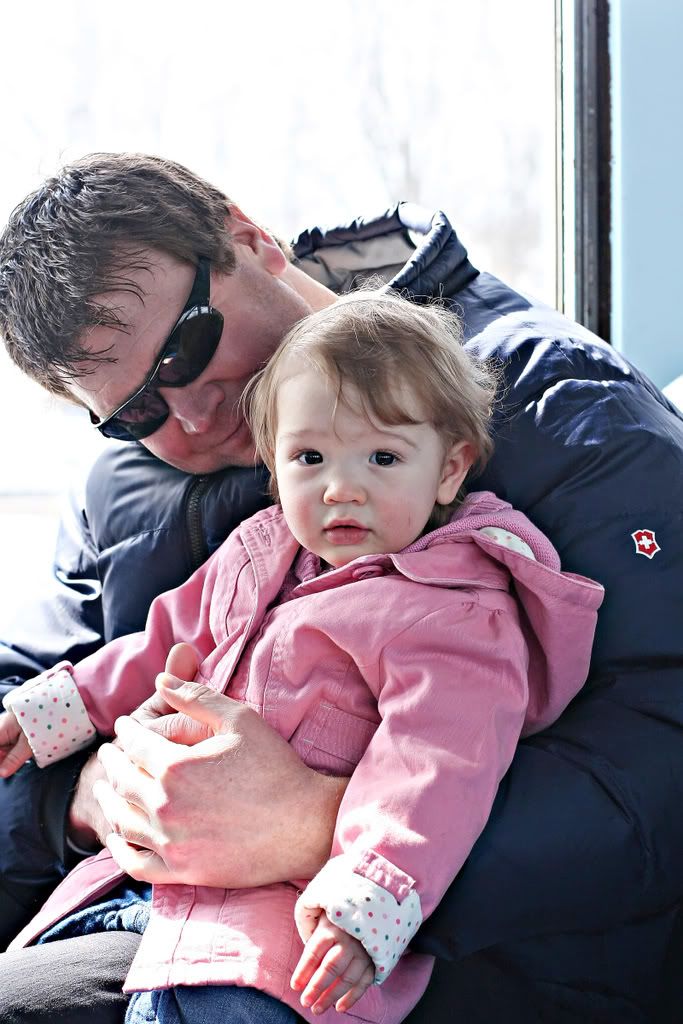 Sitting with daddy
Here comes the Easter bunny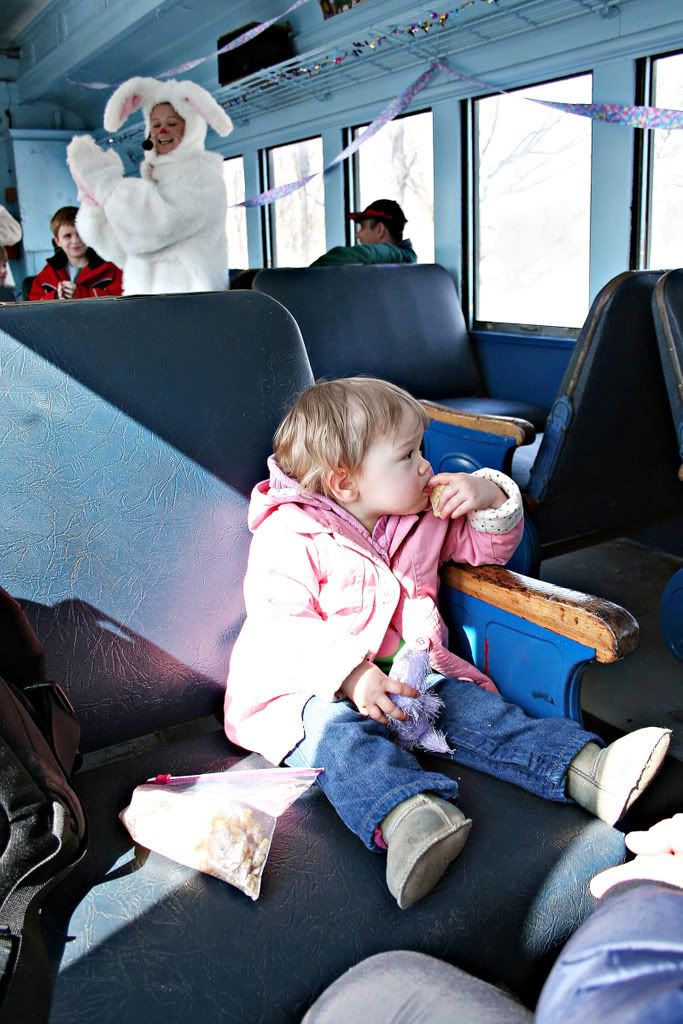 Watching the show
Rainah and the bunny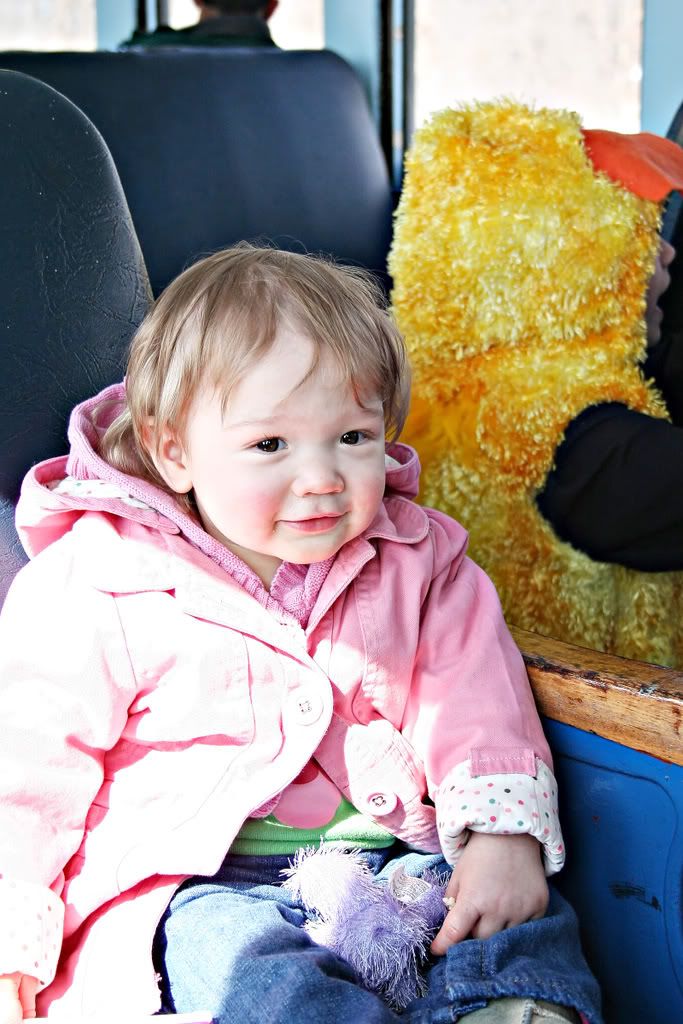 Listening to a story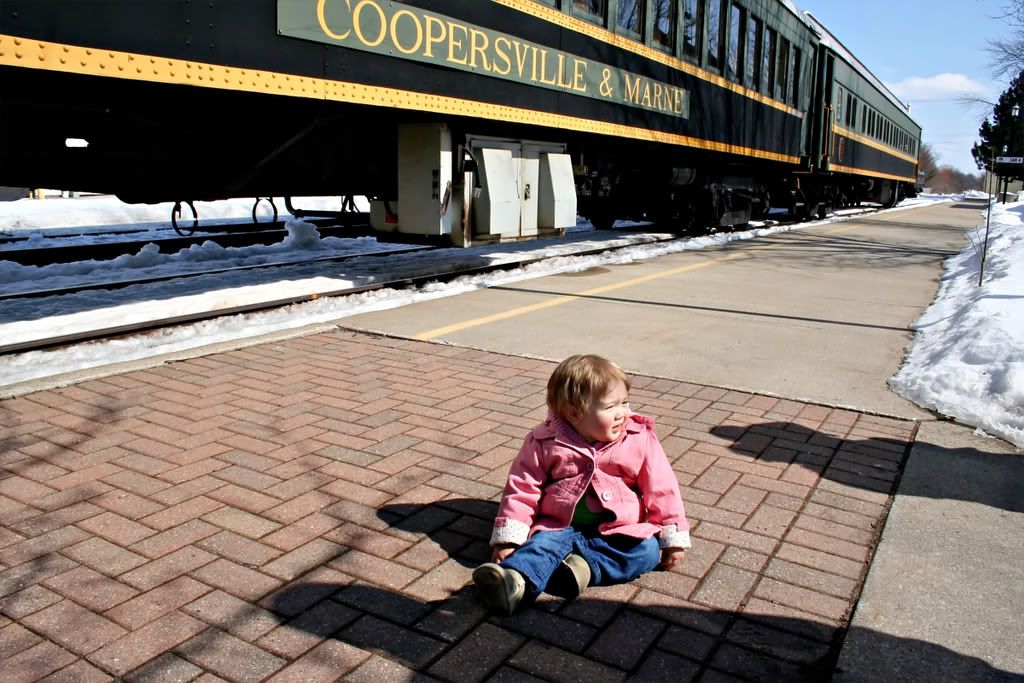 Rainah by the train