Today we were able to go to the Children's Museum downtown with a few friends; we've only been there once before and Rainah was only about 6 weeks old. This time she was able to participate a bit more and she had a great time! Don's office is just a few blocks and since it was 55 degrees out, he walked over to join us. We can't wait to go back!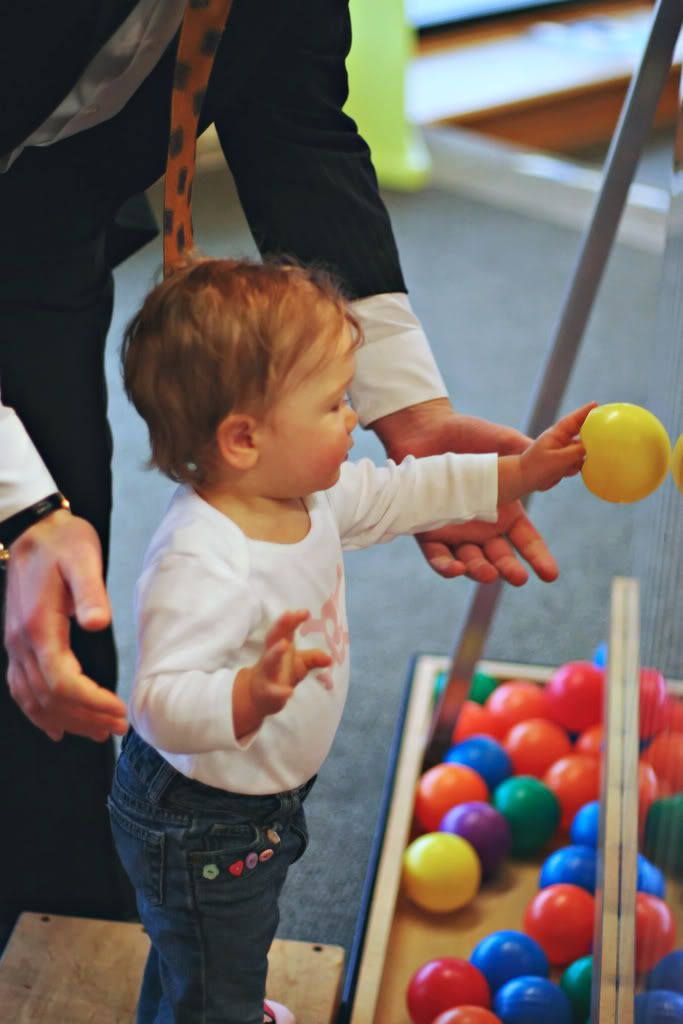 She LOVED the ball pit
And she always loves a mirror!
Baby, I've got a fever, and the only prescription is more COWBELL!